Introduction
Do you know? Email marketing offers a typical ROI of $36 for every $1 spent. According to Statista, global income from email marketing will reach $17.9 billion by 2027, up from $10.8 billion in 2023. Whether you're just starting with email marketing or seeking to expand your success, now is the time to hop on board.
Because there are so many fantastic methods to earn cash for your organization with introductory email, email marketing is still as profitable as ever. Email marketing is one of the most successful ways to expand a company's reach and income.
The best part is that you can use email automation to put your email marketing efforts on autopilot. Several email marketing providers have automated tools to help you save time.
In this blog, we'll go through some of the top email automation systems in detail so you can choose the right solution for your business. Are you ready to see your earnings skyrocket? Here are 9 basic strategies you can use with your email marketing plan to do this right now.
What is Email Marketing automation?

Email marketing automation is the technique of automating and streamlining email marketing campaigns via the use of software solutions.
Depending on their behavior, preferences, and other data, businesses may use email marketing automation to deliver targeted and tailored communications to their subscribers at the appropriate time.
Why is Email Automation important?
Email automation is a tool that can help businesses save time and get better results from their email campaigns. It can increase productivity so that you can get more done quickly. By personalizing emails, companies can increase their return on investment (ROI) and give customers a better experience.
When it comes to email marketing, using automation and email segmentation can be very effective for businesses. These tools can help you optimize your email campaigns and increase your revenue. Many services are available with automation capabilities if you're considering email automation. You can choose the one that's best for your business goals.
9 ways Email Automation tools can boost your revenue in 2023
Here are 9 easy and unique ways email automation solutions may increase your business in 2023.
1. You can personalize your messages for email automation
Personalizing your messaging is one of the most effective strategies to boost the effectiveness of your email marketing initiatives. Email automation technologies enable you to segment your audience and send customized messages depending on their preferences and activity.
You may, for example, deliver tailored communications to subscribers who have just completed a purchase or have abandoned their basket. You may boost the possibility that subscribers will engage with your emails and eventually make a purchase by giving tailored recommendations and offers.
2. You can divide your audience into separate groups
The technique of splitting your audience into separate groups based on specific criteria like geography, hobbies, or behavior is known as segmentation. Email automation solutions simplify splitting your list and sending personalized messages to each group.
You may, for example, send a special offer to subscribers in a certain location or a follow-up email to subscribers who opened an initial email but have yet to click through. You can enhance engagement and revenue by sending customized communications to each demographic.
3. You can use drip marketing campaigns to send emails
Drip campaigns are a series of automatic emails that are sent to subscribers over time. These campaigns may help you nurture leads, welcome new subscribers, and educate customers about your products or services.
You may build up drip campaigns ahead of time with email automation solutions and let the technology do the job for you. You can establish trust and boost the possibility of purchase by giving relevant and quality material to subscribers over time.
4. You can use campaigns to reduce cart abandonment for email automation
Cart abandonment is a typical issue for e-commerce companies, but email automation systems can assist you in recovering lost purchases. You may send automated emails to subscribers who have placed products in their basket but have not finished their transaction using a cart abandonment campaign.
Personalized recommendations, special discounts, and reminders to complete their purchase can all be included in these emails. You may recoup lost money and boost conversion rates by utilizing email automation solutions to follow up with abandoned carts.
5. You can use email automation for product suggestions
Product suggestions are an effective method of increasing the value of each consumer. Using email automation technologies, you may evaluate client activity and create tailored suggestions based on their interests and previous purchases.
You can, for example, send a tailored email proposing things that complement a customer's past purchase or give a discount on products they have expressed interest in. By making appropriate product recommendations, you may enhance the possibility of clients making future purchases, resulting in more significant income.
6. You can use email automation campaigns for upselling and cross-selling.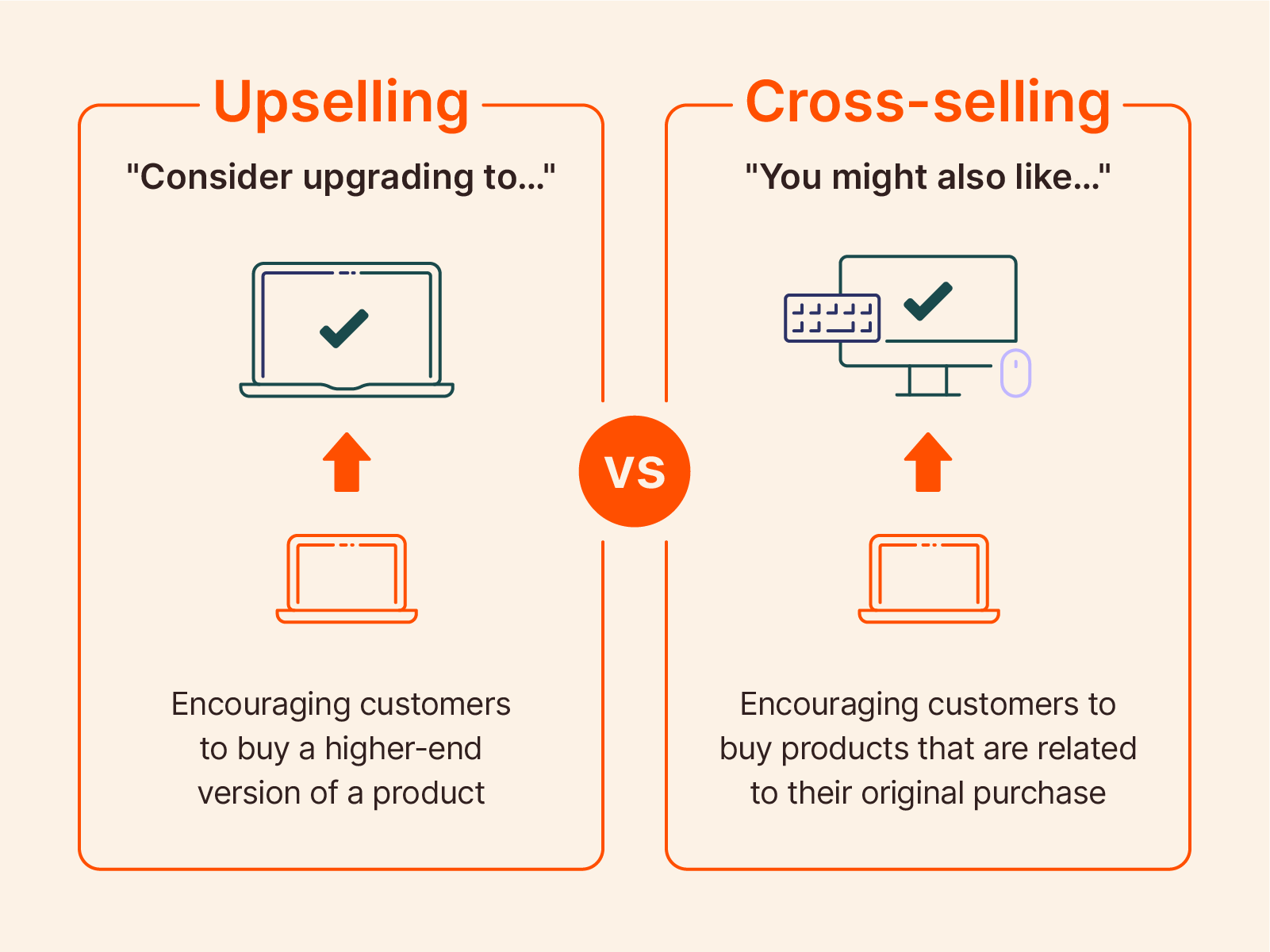 Upselling and cross-selling are two successful ways to enhance each customer's value. Using email automation technologies, you may evaluate consumer activity and send targeted messages promoting new items or services.
For example, you might send an email promoting a higher-priced product to a client who has already purchased a lower-priced product, or you could offer a bundle of complementary items. You can raise the value of each client and create more revenue by utilizing email automation solutions to upsell and cross-sell.
7. You may use email automation technologies to send automatic emails
Customer comments and reviews are critical for establishing trust and increasing conversions. After purchase, you may use email automation technologies to send automatic emails asking for comments or reviews.
These emails can be solicited review requests, in which you urge the consumer to submit a review on a third-party website, or unsolicited review requests, in which you ask the client to offer feedback directly to your company. You may boost the possibility that consumers will submit a review by utilizing email automation solutions to solicit feedback and reviews.
This will improve your reputation and make you more money.
8. You can use email automation for re-engagement campaigns
Inactive subscribers can be a drain on your email marketing efforts, but email automation tools can help you re-engage these subscribers. With a re-engagement campaign, you can send a series of automated emails to subscribers who have not engaged with your emails in a while.
These emails can include special offers, exclusive content, or reminders of the value your business provides. By using email automation tools to re-engage inactive subscribers, you can increase engagement and ultimately drive more revenue.
9. You can use email automation for event marketing
If your company offers events, email automation solutions effectively market them to your target demographic. You may use email automation systems to deliver customized communications to subscribers who live in a specific location or have previously expressed interest in similar events.
You may also use email automation solutions to send event reminders, updates, and follow-up communications after the event. Increase attendance and income by promoting your events with email automation systems.
Best practices for using email automation tools
Email automation tools may benefit firms that want to boost income through email marketing. Yet, in order to get the most out of these tools, best practices for using them must be followed.
Here are some pointers for making the most of email automation tools:
Start with a clear plan: Before implementing email automation technologies, it is critical to have a clear strategy in place. This involves establishing your objectives, identifying your target audience, and creating a customer journey map.
Use correct and clean data: Email automation technologies rely on accurate and clean data to perform correctly. Check that your subscriber lists are up to date and that you're gathering data legally and ethically.
Personalize your messages: Customization is essential for engaging subscribers and increasing income. Create targeted and customized messages that appeal directly to your audience using data.
Test and optimize: Email automation systems give valuable data and insights that can be utilized to enhance your campaigns. Different message offers and calls-to-action should be tested to find what works best for your audience.
Monitor and analyze: your email automation campaigns regularly to measure their progress and discover areas for improvement.
Ensure compliance: Ensure that you are adhering to email marketing laws and regulations, like obtaining consent from subscribers and providing an unsubscribe option.
By adhering to these best practices, businesses may effectively utilize email automation solutions to enhance income through focused and personalized email marketing campaigns.
Conclusion
While social media platforms receive significant attention, email marketing is still one of the most successful ways to engage with and reach customers. By utilizing email automation solutions, businesses can personalize their messaging, segment their audience, and deliver targeted campaigns at the right time.
The advantages of using email automation tools include saving time, improving targeting, enhancing efficiency, and increasing revenue. Email automation technologies may improve revenue through personalization, segmentation, drip marketing campaigns, campaigns to reduce cart abandonment, product suggestions, upsell and cross-sell, requests for feedback and reviews, and event marketing.
In 2023, businesses that adopt and improve their email automation practices will have a significant advantage over their competitors.
Well, that's a wrap!
We hope you found this blog insightful. Fore more such blogs, head onto BotPenguin right away!
FAQs
How can email automation tools contribute to revenue growth in 2023?
Email automation tools have the potential to significantly boost your revenue in 2023. These tools streamline your email marketing campaigns, enabling you to efficiently reach a larger audience. By sending personalized and targeted emails at scale, you can achieve higher engagement rates and increased conversions, translating into revenue growth.
How do email automation tools enhance customer engagement?
Email automation tools enhance customer engagement by allowing you to deliver relevant and timely content to your subscribers. Through personalized content, dynamic sequencing, and triggered emails, you can ensure that your audience receives messages tailored to their preferences and actions. This results in higher engagement and interaction with your emails.
In what ways do email automation tools improve lead nurturing?
Email automation tools improve lead nurturing by enabling you to set up automated email sequences that guide leads through the customer journey. By sending targeted and personalized emails triggered by specific actions or behaviors, you can effectively nurture leads and increase the likelihood of conversion.
Can email automation tools positively impact conversion rates?
Absolutely! Email automation tools have a significant impact on conversion rates. By delivering timely and relevant emails, nurturing leads, promoting special offers, and encouraging repeat purchases, these tools greatly contribute to higher conversion rates and increased revenue.
Do email automation tools provide analytics and reporting features?
Certainly! Most email automation tools offer comprehensive analytics and reporting features. These features provide valuable insights into key metrics such as open rates, click-through rates, conversion rates, and revenue generated. By analyzing these metrics, you can optimize your email campaigns for better results.
In what ways do email automation tools improve customer retention?
Email automation tools foster stronger customer relationships through personalized and relevant communication. By sending tailored emails based on customer preferences, purchase history, and behavior, you can nurture customer loyalty, leading to improved customer retention rates.