Chatbots can do everything from handling routine tasks to enhancing customer experience and streamlining operations. If you're a Shopify store owner, you're in luck!
This blog will explore nine amazing chatbots for Shopify in 2022 that can help you improve your online presence and boost your sales.
We've got you covered, from AI-powered chatbots that can handle complex customer queries to ones that can automate your marketing campaigns.
Get ready to discover how these cutting-edge chatbots can take your Shopify store to the next level.
BotPenguin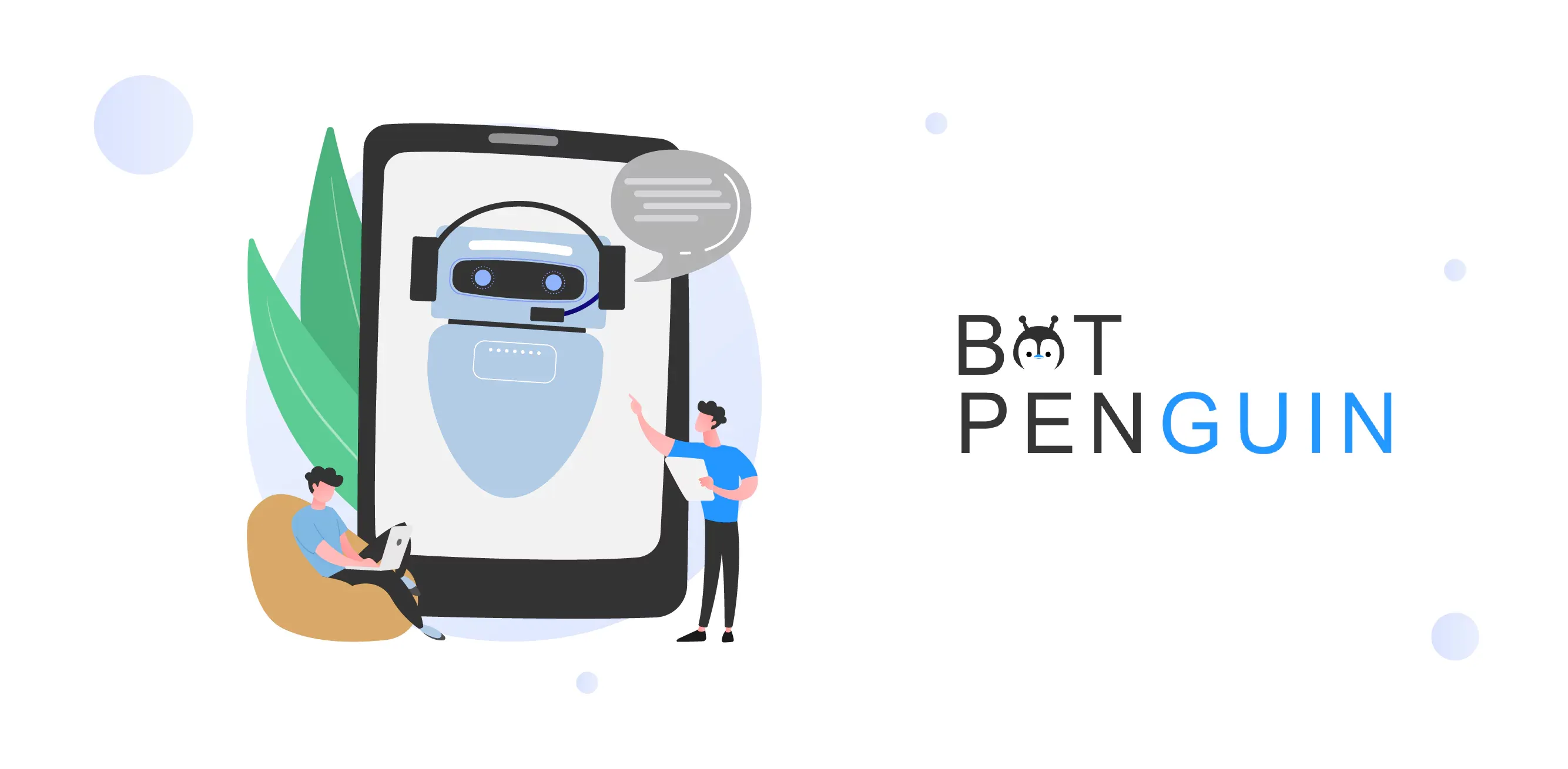 Searching for a chatbot that can swiftly process support requests? BotPenguin is the best Shopify chatbot out there if that's the case!
BotPenguin is a top-tier Shopify chatbot platform. With its features, your e-commerce site may easily take leads, qualify them in real time, and send them directly to your CRM.
While some chatbots can sound robotic, especially when speaking, BotPenguin is programmed to have natural dialogues with site users. This chatbot's strength is its capacity to ask free-form inquiries that yield helpful information about your clientele.
Key Features
Provides ready-to-use chatbots for immediate usage.

Connects to a database of information to

Provide visitors to your site with relevant guides.

Uses knowledge branches to create conversational flow

Interacts with users after initiating a chat session.
Pricing
BotPenguin offers both monthly and yearly subscriptions. You can enjoy a free plan with a limit of 2k monthly messages. To avail of more features, you will need to upgrade to the king plan.
Check out the pricing here.
Tidio
Tidio is a well-liked customer service product that provides online shop owners with a live chat feature powered by a top-tier Shopify chatbot. By using this chatbot, business owners may track the impact of real-time interaction on sales and make adjustments as needed.
More than 60k companies use Tidio, which speaks to its usefulness and appeal as a Shopify chatbot.
Furthermore, this customer service technology can help your company save time and money by automating sales and customer service interactions. Fast responses to client questions concerning returns, order status updates, etc., can also be sent out.
Tidio is one of the best AI chatbots because it allows Shopify store owners to communicate with their customers in real-time, provide immediate support, boost sales, and handle consumer complaints.
Key Features
Leads are captured and qualified in real time based on how visitors interact with your site.

Freely downloadable app-based.

A live conversation that's simple to set up.

Tracks customer happiness through survey-style feedback requests. Automatically responds to inquiries while the support crew is busy.

Provides Shopify customers with the option to communicate with site visitors using Facebook Messenger, e-mail, and real-time chat

It provides a means for online retailers to monitor the delivery of their products and the status of their customer's orders.
Pricing
Free!
Plans with a fee
Price of $49 per month for the use of chatbots
The monthly cost for a communicator is $19
Relish.ai
If you run an online business on Shopify, you should consider using Relish.ai.
It is a chatbot platform powered by artificial intelligence. It's brilliant, practical, and meant to automate sales and support chores to provide clients with a fantastic experience before and after buying.
All hours of the day and night, Relish.ai is hard at work connecting new and returning customers with the right agent. This platform is a chatbot driven by AI to answer your questions quickly and satisfactorily. It learns from your feedback to improve over time.
The capabilities of Relish.ai extend beyond simple customer service. In addition to letting users keep tabs on their orders, it also makes suggestions based on their past purchases and browsing habits. It facilitates cancellations, refunds, and reorders.
Key Features
Add in-depth explanations to frequently asked questions about the product.

Publishes incentives to boost the total amount spent in a shopping cart.

Provided with minimal effort

aids in keeping track of orders; aids in increasing revenue using upselling and cross-selling

Various well-optimized sales and support templates are available for use.

Helps lower abandoned cart rates
Pricing
The Grow Plan is $29 per month and allows you up to 5,000 unique visitors.
Starting at $69/mo.
The Pro Plan is a steal for up to 50,000 unique visitors/per month.
With the Premium Plan, you get up to 200,000 unique visitors for only $199 a month.
Gobot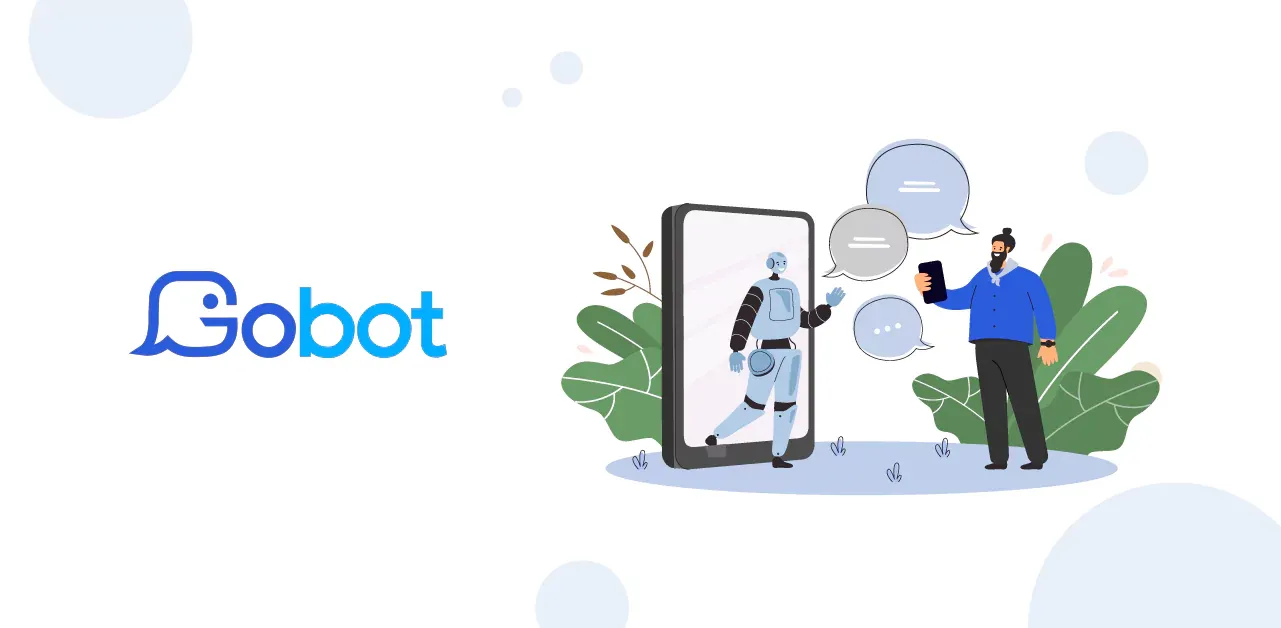 Gobot is definitely one of the finest Shopify chatbots. If you're looking for a chatbot to help grow your online business, go no further than Gobot, which, unlike most others, provides shopping quizzes across many platforms.
These quizzes understand customer behavior and present the correct adverts to drive conversion.
This Shopify chatbot is an excellent AI chatbot that can be used in real-time to answer common customer concerns about purchase returns, order status updates, and cancellations.
One remarkable characteristic of this artificial intelligence-powered platform is its capacity to offer appropriate product recommendations and receive client feedback.
Important Characteristics
Provides an in-depth analytical report

Artificial intelligence is used to deduce user goals.

It has a chat editor that you can arrange with a mouse.

Users get expedited responses to their e-mails and phone calls.

Integrating CRM

This chat widget is fantastic.
Pricing
The Free Plan and a bespoke pricing plan for the Gobot Shopify chatbot are available to users. However, you can learn more by contacting their sales staff.
Ochatbot
If you own a Shopify store and want to improve sales, leads, and website engagement, Ochatbot is the tool for you. Getting new leads is a breeze with the help of this chatbot's particular engagement tools, such as exit popups, mobile advertisements, etc.
Ochatbot improves dialogue by providing instant support for visitors to your website. It provides relevant product suggestions, responds to questions, and assists in recovering abandoned shopping carts.
Do you have a soft spot for straightforward methods?
In that case, you'll appreciate Ochatbot's simple yet powerful capabilities for generating more leads, keeping your visitors and customers interested, and making more purchases.
Important Characteristics
Numerous interaction tools are available.

A chatbot tailored to your online store is simple to develop.

Provides in-depth analytics and real-time help desk support

Offers courseware in the form of questions

You can use it to find lost shopping carts.

Allows shoppers to do product searches without leaving the chat window.
Pricing
There's a free and premium version of Ochatbot.
Basic cost: $69 per month
Extra: $109 per month
Benefit: $495/monthly
Gorgias
Gorgias integrates chatbot features from Shopify with a ticketing system. This makes it a good fit for mid-sized businesses looking for simple tracking and segmentation solutions to improve the individualization of their services for their clientele. In addition, sales can be boosted with the use of intent and sentiment analysis.
Important Characteristics
Provides location updates

Shopify Plus can be easily included.

You can link Multiple stores.

Provides a centralized location to respond to questions posted on Facebook, Messenger, and Instagram.

Automated procedures and predesigned forms.

Respond to any social media comments to maintain interaction with your fans.
Pricing
There is currently no free Gorgias plan available. Pricing options include
The subscription fee of $60 per month for the basic plan
Plus: $300 per month
Put up front: $750 monthly
Organizational: Personalized
Maisie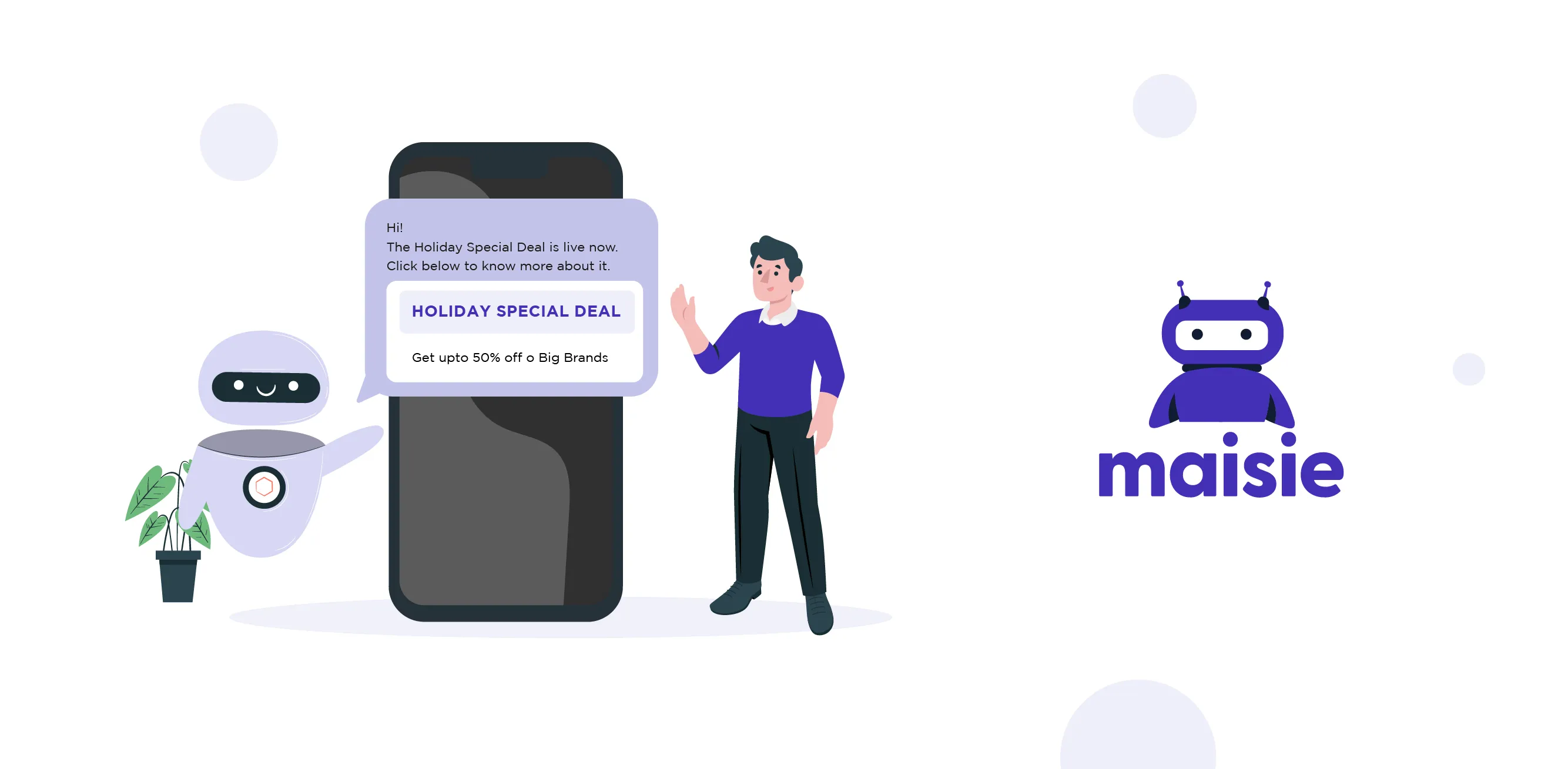 To grow your company and increase sales, you need to find a way to motivate your customers to take action. That's not all Maisie can do; she can do much more!
This Shopify chatbot helps reduce cart abandonment and encourages inactive consumers to become active shoppers by providing discounts and highlighting new and popular items.
As a result of this interaction, it is possible to remarket the cart content to the customer via cart reminders, e-mail, promotional messaging, etc.
If you run an online store but don't have the manpower or availability to provide around-the-clock help to your customers and website visitors, then you need Maisie.
This app streamlines customer service by answering questions, starting conversations, etc. There is no CRM integration, which is a significant drawback.
Important Characteristics
Templates for chatbots that are easy to utilize

All aspects of the chatbot are fully customizable by the user.

Responses to inquiries in support mode automatically (order issues, FAQ, etc.)

Offers suggestions for similar products to speed up the search for customers.

Shopify store owners can purchase inexpensive tickets to access reliable help.
Pricing
How much Maisie's AI services cost for your business is based on the monthly customers you get.
If you have less than 5,000 monthly visitors, Maisie will only cost you $15. Or, you can opt for the plan explicitly managed for you.
Re: Amaze
Regarding Shopify chatbot apps, Re: amaze is one of the best. Despite its seeming lack of complexity, this app offers some valuable features that make it a good choice for companies that need a straightforward method of handling customer service requests.
The Re: amaze chatbot templates make it simple for Shopify business owners to put up their chatbot. Alternatively, they can use the custom chatbot builder to create chatbots that can handle several ongoing conversations simultaneously.
Re: amaze is a simple, practical, and adaptable Shopify chatbot that offers first-rate support to site visitors and buyers. The well-known domain registrar GoDaddy created it.
Important Characteristics
Able to design one's chatbot

Human control is unnecessary.

Offers pre-made chatbot formats for a variety of uses.

includes the ability to give chatbots unique personalities

Incorporation of Social Media

Accepts chatbots as input

Live chat and e-mail management
Pricing
There are three different pricing tiers for Re-amaze, which are as follows:
Monthly fee of $29 for the bare minimum
Monthly fee of just $49
Additionally: $69 monthly
Formilla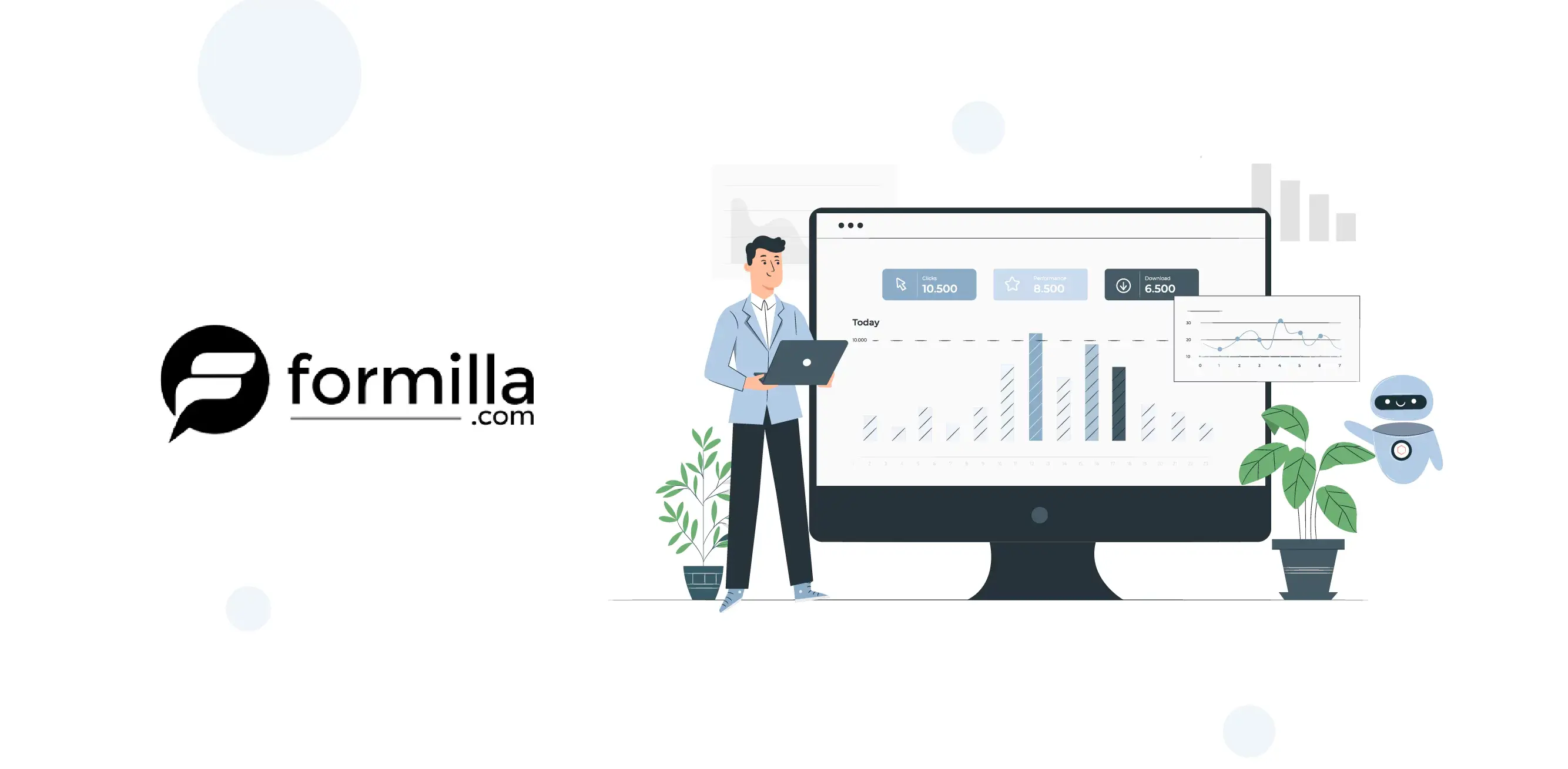 Formilla provides a multichannel dashboard, contact management, and real-time monitoring of site visitors in addition to live chat and chatbots used in marketing automation. That's why it's the best option for individuals who want a more robust chatbot than a standard Shopify widget can provide.
Important Characteristics
Menu-based bots

NLP-based bots

Welcome messages customization

Lead classification

Integrations with Zapier, Pipedrive, Mailchimp, Zendesk
Pricing
Monthly fee of $15 for premium
Monthly fee of just $25 for professional
$35 monthly for growth
Conclusion
There you have it! You should now have many top picks to make your final decision. Just keep in mind the essential functions of your company. If you have any questions, you can always contact us.
We at BotPenguin strive to automate chats to the absolute best and provide cutting-edge chatbot technology to our clients.