WhatsApp is owned by Facebook and is the most popular instant messaging app in the world with over two billion users worldwide.
According to a Techcrunch report, countries such as India and Brazil have over 400 million and 120 million daily active users, respectively. Furthermore, the Netherlands (85%), Spain (83.1%), and Italy (83%) have significant use of WhatsApp for business.
In response to increased demand for using WhatsApp for business purposes, WhatsApp created the WhatsApp Commercial application in January 2018. This piece is for you if you want to use WhatsApp for business. Use these WhatsApp business tips to increase sales and earnings!
Seven ways Whatsapp Automation can boost your business in 2023
1. Automating customer involvement and communication
If you use WhatsApp for follow-ups instead of direct phone calls, you can expect 40% more responses. We are less inclined to reply to a call from an unknown number than to a personal message, especially one made over WhatsApp. Once you start utilizing WhatsApp for client communication, you'll see a change in responsiveness and engagement.
Automating WhatsApp conversations helps you develop a dependable, long-lasting relationship with your clients. When a consumer starts a discussion with your business on WhatsApp, chatbots may maintain the context of the conversation and help the consumer feel at ease.
Companies spend significant money on client involvement, yet the outcomes frequently need to match the inputs. WhatsApp automation may increase engagement rates by 60–70%, which is difficult to achieve using conventional methods.
2. Automating WhatsApp for internal communication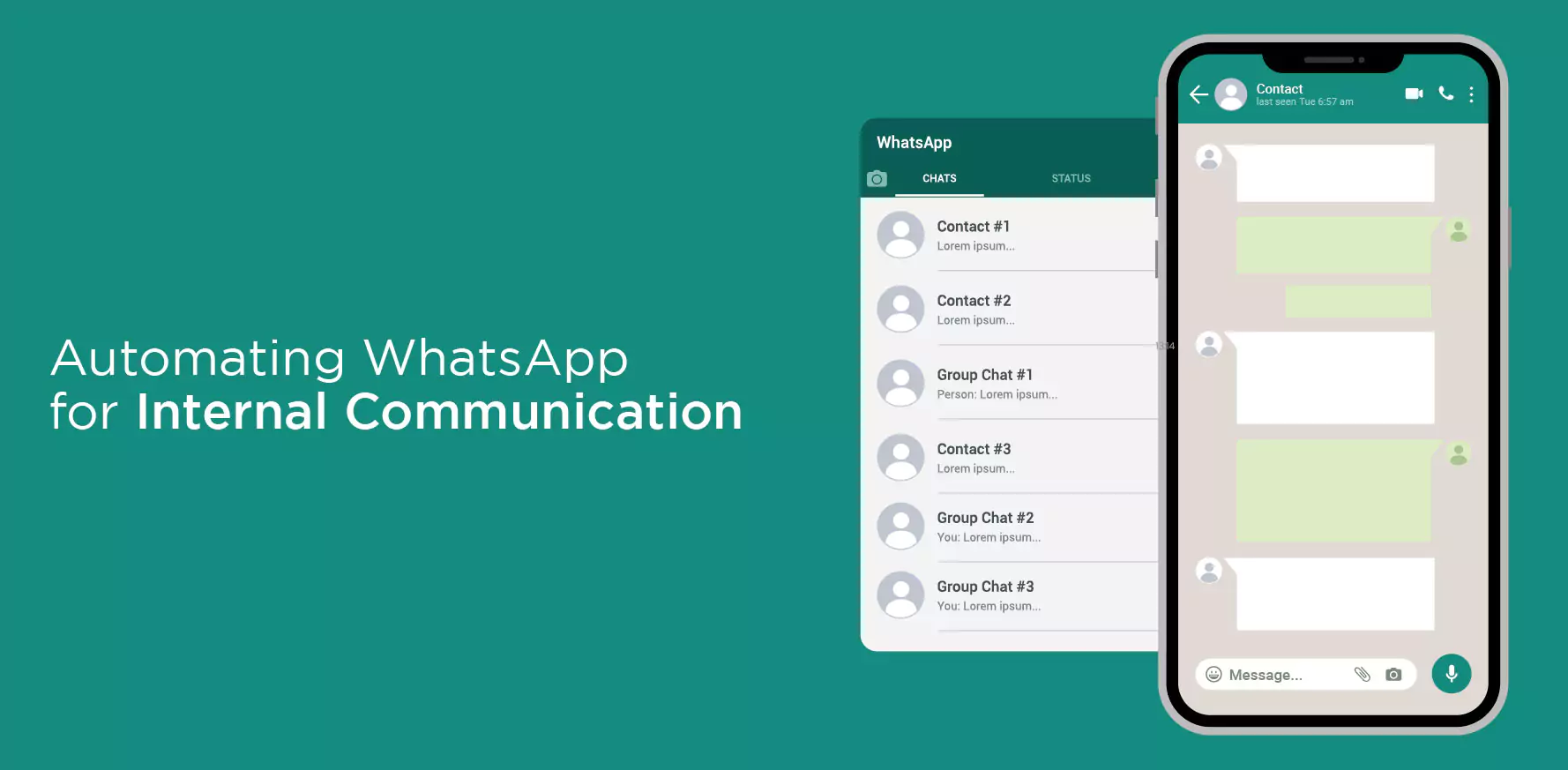 Instead of spending money on another communication platform, depending on the size of the company, you may utilize the WhatsApp Business App as an internal communication system. Over 2 billion people use WhatsApp daily. So, no one has to be trained to use WhatsApp. Compared to emails, WhatsApp is also far more accessible and practical.
You may establish teams or groups based on company functions without moving elsewhere and send instant communications. WhatsApp Web is available to those who use PCs and laptops for work.
The WhatsApp Business API can support a few distinct internal communication situations. By way of pre-written FAQs, it may provide new hires with support regarding onboarding. The API may escalate more complicated cases to the proper departments. Similarly, push notifications may collect frequent feedback and convey important announcements.
3. Customer support through WhatsApp automation
The WhatsApp Business API is most commonly used for customer care. It does away with queues, unopened emails, and delayed answers. Customers can then choose to send you a WhatsApp message through a hotline or file a support request.
You can use WhatsApp to create a chatbot to answer commonly requested questions, and if the bot cannot do so, the issue can be escalated to your personnel. Furthermore, the technology enables more conversational collaboration. It is also spam-free, in contrast to emails and social media sites, which are inundated with commercial pitches. You can also use BotPenguin to establish automated customer care solutions with WhatsApp Automation. Not all industries will profit from adopting WhatsApp for client care, though. Therefore, you may use WhatsApp as a customer support tool depending on your company's requirements and the volume of client requests.
4. Marketing and advertising using WhatsApp
WhatsApp has the potential to be a potent marketing tool. It's a fantastic medium for direct connection. The WhatsApp API for Business excels at providing critical messaging analytics, such as the number of messages delivered and read. You may also utilize Facebook's ad targeting function to drive ad visitors straight to WhatsApp, which results in more excellent conversion rates.
Customers worldwide may use WhatsApp to get photographs or short video clips of your items, audio files, and text communications. There are fewer format constraints than SMS or email, and the likelihood of delivery is higher. You may send marketing messages to individual and group consumers using WhatsApp automation.
Customers' offers and discounts may be tailored to them specifically, boosting total sales. You may also remarket on goods and services and remind clients to make purchases using WhatsApp automation.
5. Automating WhatsApp for hiring
These days, messaging applications are used by recruiters from all backgrounds to interact with their applicants. While WhatsApp chats are far more private and are frequently accepted at job interviews, traditional and phone discussions cannot be replaced. It also allows you to contact passive job seekers seeking part-time positions without formal application processes or documentation.
You can reach millions of people around the world by simply establishing a QR code for your business on WhatsApp. Furthermore, applicants will be able to inquire about the progress of their application and receive replies to their follow-up inquiries at any time if you begin employing automated responses.
6. Configuring outside or away messages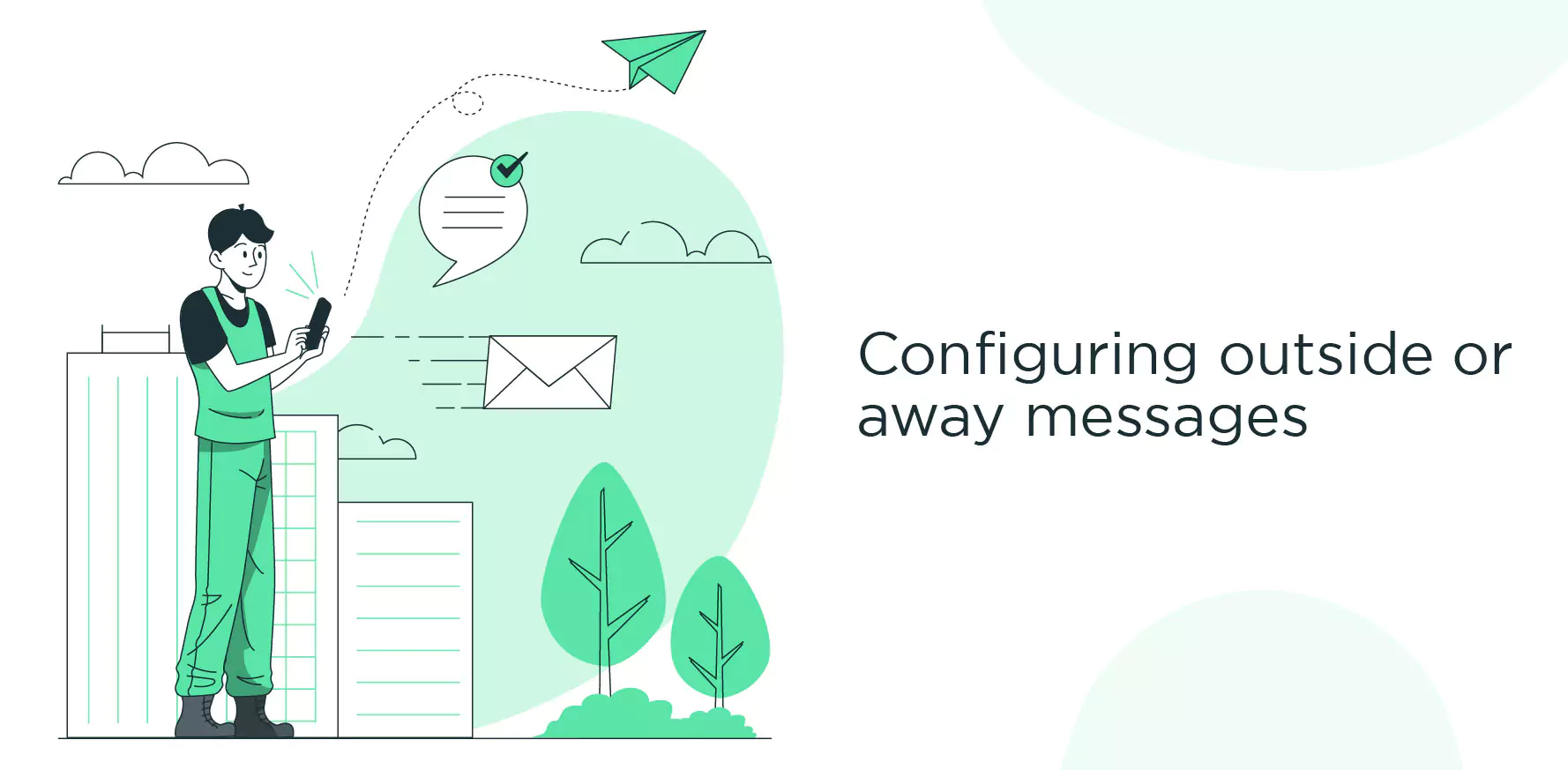 WhatsApp does not have an official feature for configuring away or outside messages. However, there are some third-party tools available that allow you to set up automated messages for when you are not available to respond to messages on WhatsApp.
Here's a simple way to set up an away message:
Install an automation app: There are many automation apps available for both iOS and Android that allow you to set up automated messages.

Connect your WhatsApp account: Once you have installed the app, connect your WhatsApp account to the app by following the instructions provided.

Set up an away message: In the app, go to the "Auto Reply" or "Away Message" section and set up a message that will be automatically sent to anyone who messages you on WhatsApp while you are unavailable.
Note: It is important to keep in mind that these third-party tools are not officially endorsed by WhatsApp and may not be secure. Before using any third-party tool, make sure to research and evaluate the app to ensure that it is safe and meets your needs.
7. Notifications being sent outside of peak times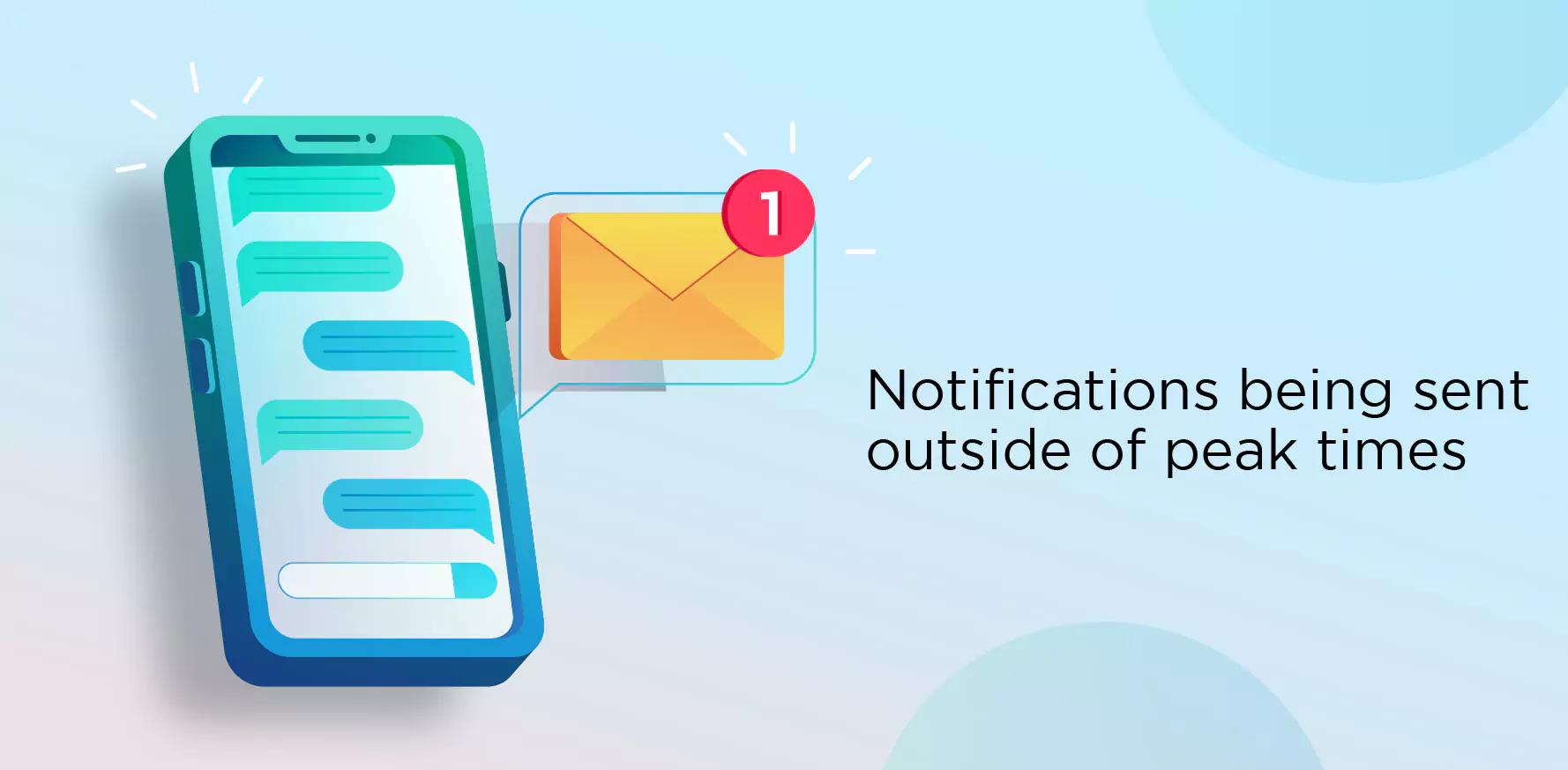 You may automatically send WhatsApp messages to a sizable user base, informing them that you cannot answer them immediately. You can do so within a specified time when your conversation volumes are high, and all your agents are occupied. Customers will value honesty and will look forward to working with you.
FAQs.
What are automated messages, exactly?
Automated text messages include scheduled text messages. They are pre-written communications planned and sent to a specified recipient on a specific day and time. They result in more timely and intimate interactions with your connections.
Is there a WhatsApp business bot?
Bots for WhatsApp business imply that companies of all sizes may now deploy virtual assistants to connect with customers on the world's largest messaging service. WhatsApp chatbots were introduced by WhatsApp Business as a beta test run of chatbots on the platform and presently have over 3 million users.
Conclusion
Are you still considering how WhatsApp automation may help your company grow? And you're still debating whether to incorporate WhatsApp marketing into your social media plan.
In this post, you have learned seven ways for WhatsApp Automation and have also looked at some practical examples of how you can use WhatsApp Automation in your business plan. Try out these ways of WhatsApp automation, then tell us which is your favorite in the comments below.
And if you want to create a chatbot for your business, you can make it easily with our website Botpenguin. Contact us to know more.