Do you think the time is right to market your digital products? Do you worry how will you manage it? Be at ease. You'll learn how to market and sell your digital goods online. But the two questions that come to mind are, "What is a digital product? What are those tips that an entrepreneur should focus on to sell digital goods?"
This is a response to the above asked questions. Read further to know more.
According to statistics, retail e-commerce sales totaled almost 4.9 trillion dollars globally in 2021. This amount is anticipated to increase by 50% over the next several years, reaching around $7.4 trillion by 2025.
What is a digital product?
Any virtual, intangible object is a digital product. Though you can't touch it, you can sense it. To better comprehend, let's use an example. Consider yourself interested in content writing, someone who enrolls in online classes on how to start writing, how to become a content writer, etc.
As a result, you may develop your digital products as a content writer, such as a one-day course on how to become a copywriter, a guide on how to write excellent email copy, a guide on how to earn your first $1,000 through writing, etc. These are the little digital products you have.
Additionally, you may make the courses or chapters in video or audio format. It's all up to you. Later, you can consider your marketing techniques for selling your digital products (that you had created) to your current and potential customers.
Where to get free digital content to resell
Marketplaces for Digital products: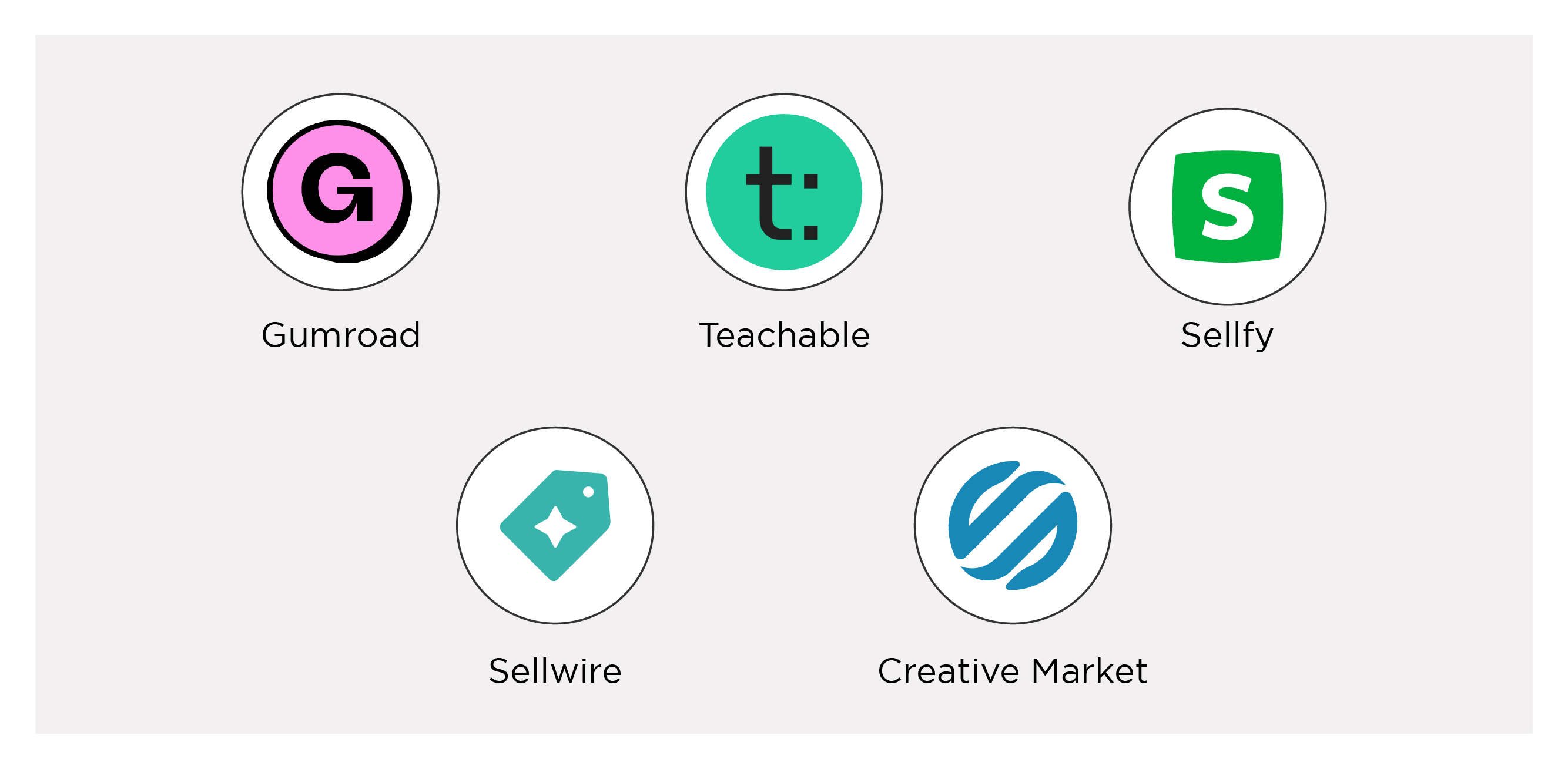 Gumroad

Teachable

Sellfy

Sellwire

Creative Market
How to become a digital product reseller
Step1: Register and license your online product store.
Step 2: Choose an online marketplace for selling digital products.
Step 3: Get digital products in bulk.
Step 4: Invest in Stock from Top Wholesale digital product suppliers.
Step 5: Configure your inventory system.
Step 6: Provide online digital product buyers with a customer loyalty program.
Step 7: Maintain thorough accounting records.
Step 8: To help a business grow, run promotions, and sponsor events.
10 Pro Tips for Resellers of Digital Products in 2023
1. Think about different digital products
The process of creating and marketing a digital product starts with conceptualization. It is also recommended to generate product ideas based on your expertise and the market you wish to target.
Focusing on what you know will enable you to produce products more quickly and inexpensively. Writing down your abilities that may be rapidly transformed into a digital product is also the simplest approach to brainstorming. As an illustration, if you are fluent in French, you may develop an online course to teach others the language.
On the other hand, some individuals decide to market digital products depending on the most well-liked downloads. With this approach, you will have a broader market to sell.
2. Analyze the trends and market pulse
The next phase is to sense the market's pulse and trends once you have reduced your list of ideas to one or two prospective items. By doing this, you can establish if there is a market for the items.
There are several market sizes depending on the product you wish to offer. For instance, there will be a sizable market for a product that targets people between the ages of 20 and 45. The market, however, will be much smaller for a product targeted at bald guys between the ages of 20 and 45.
3. Interacting with business communities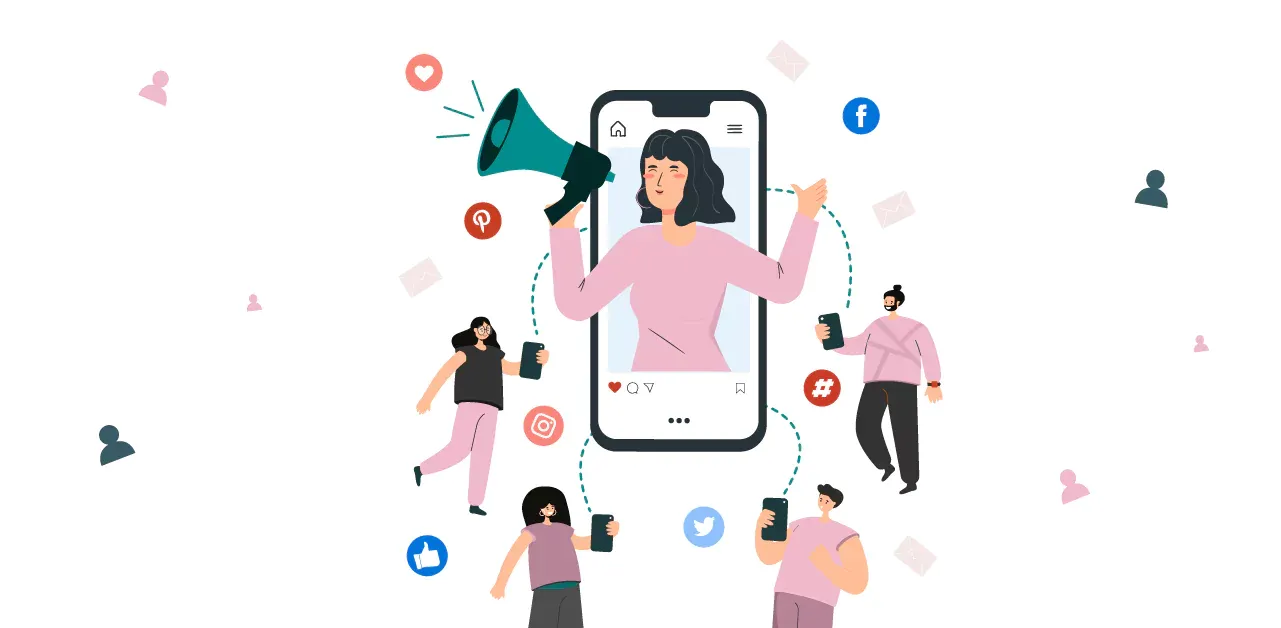 Ask your followers and friends for their opinions on the loop. They make up half of your audience when you initially launch a firm to sell digital products. Please increase the size of your online network and keep them updated before releasing a new product.
Join groups with other business owners to learn the many tricks of the trade and identify the best website to sell your digital products.
4. Select the location for your digital product sales.
When choosing a market, stay within the mark. Proper positioning is necessary for selling digital items in any niche. Keep the personal blog and industry standards in mind, and ensure that the digital product complies with all specifications.
5. Start with a Product Demo (for High-Price Niches)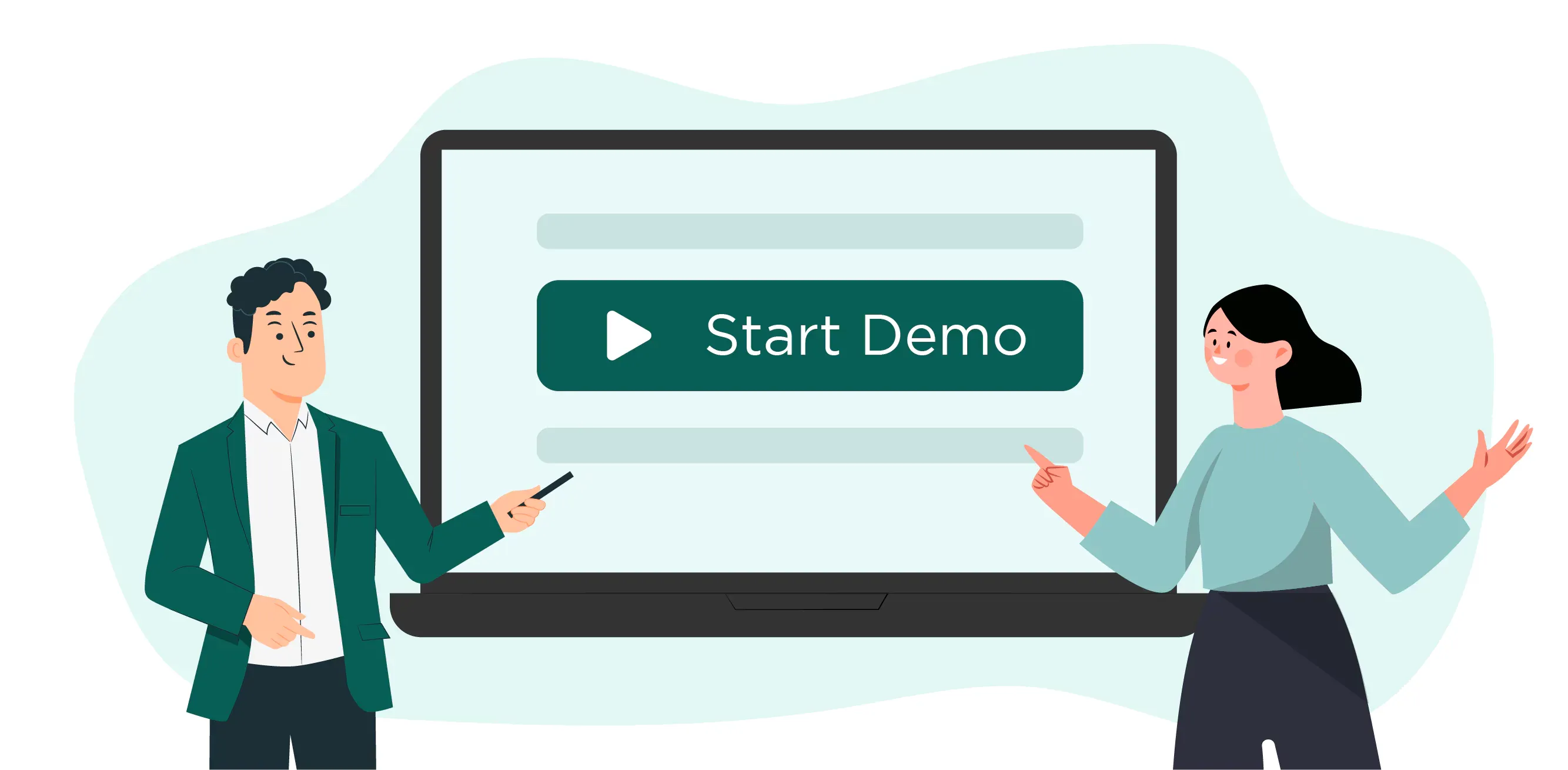 If the retailer is going to sell high-priced products, demos are pretty important. Customers should be able to decide whether or not this product is worthwhile. Spend some time, but be sure that the digital product will be highly received and profitable.
6. Select the marketing channels you will use.
The marketer should choose the best marketing methods to draw customers. PPC marketing tactics, SMM and affiliate campaigns, and effective SEO are crucial to boosting media outreach.
Marketers employ reliable competition research tools to learn more about business rivals, their advertisements, SEO-driven techniques of competitors in the niche, and adequate paid advertising strategies. To obtain comprehensive insights, it is preferable to choose all-in-one analysis software.
7. Free online marketplaces like social media are available to sell digital products.
Instagram and Facebook are the best social media platforms to start selling on, regardless of the type of digital product you are offering. Social networking is an excellent location to start selling online items since more than 81% of consumers like to buy products that their friends recommend.
It is cost-free, simple to use, and a terrific resource for locating your target market.
8. You may market educational products like courses or e-books.
If you are an authority on a particular subject, digital products are an excellent method to bundle your knowledge and market it to those interested in learning.
If several free blog articles or YouTube lessons are available on the subject you'd like to teach; you might compete by offering material that offers change rather than knowledge.
9. Use your digital products in creative ways.
There is no need to maintain inventory or pay the expenses associated with selling physical products. Businesses based on digital products may be developed and tested with less risk
10. Commence a Reward and Referral Program Right Away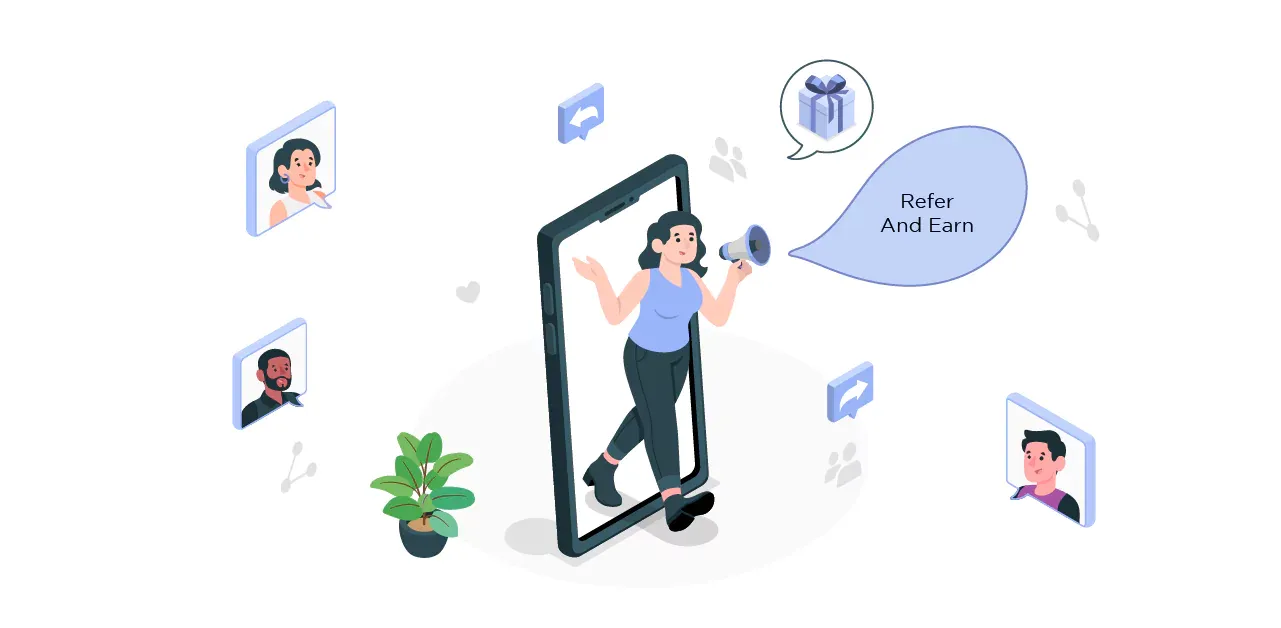 It is an easy yet powerful marketing tactic that small firms sometimes need to pay more attention to. These initiatives are reserved for huge companies with a sizable consumer base.
Since it is one of the best ways to create leads, small businesses stand to benefit far more from such an endeavor. Consider it from the standpoint of the users.
Would you purchase from a company you've never heard of based solely on an advertisement or promotion? No, we don't think so. But would you try it if someone you know and trust suggested it? Most people would say "yes" to this.
You must establish a referral program because of the power and attractiveness of referral marketing. You may persuade your present clients to tell their friends about your business by providing incentives.
You might reward customers for signing up for your social media platforms or purchasing. They will interact with your brand more. As a result, it increases sales.
FAQs
What characteristics distinguish a quality digital product?
Excellent digital products only appear after some time. In actuality, they are complex artifacts that, through a meticulous process of product discovery, have successfully developed into excellent products. They offer exceptional value to their consumers and are beautiful experiences that are simple to use and gorgeous to look at.
Conclusion
If you wish to launch a web hosting business or work in development or design, being a digital reseller may be a lucrative endeavor. However, it is labor-intensive and probably only suitable for some. Make an effort to research potential web hosting companies to verify that you can deal with them comfortably and that they can offer your site the best performance available.
Try the steps described in this post if you own a small business and need help reaching your marketing objectives. These tried-and-true marketing strategies might give you the boost you need to become an expert marketer.
Although challenging now, selling digital things may be lucrative and secure. Heed the advice above to enter the market and produce high revenue rates. Utilize competition research tools to continue monitoring the most recent trends and insights. Additionally, remember that the client needs to enhance the digital product and boost sales!
You want your business to grow up faster so you must add chatbots to your business website. For this, you can try BotPenguin and create your chatbot signup now. It will be free of cost.