The pandemic's third wave is just moving in, and there's no better time to hunt for the right collaboration platform to incorporate into your business, especially now that work from home has become a norm.
But this raises a dilemma? Which collaborative tool to choose? HubSpot, Bitrix24, Zoho, Salesforce….there are so many options, so little time.
No business in the world has ever made more money with poor management. Yeah, now that's something you probably already know, duh! That's why you're here!
However, what you might have a tough time figuring out is which platform to implement for your business needs. Should you go heavy on the investment, or is it something that you can do without?
Hmm... not easy anymore, is it? That's exactly what this article will be helping you with. Hopefully, by the end of it, you'll know whether Bitrix24 is the best choice for you. For that, we've made a list of the most sensible pros and cons we could come up with, and how they may sway your decision in either direction depending on your business goals. So, let's dive right into it.
What is Bitrix24?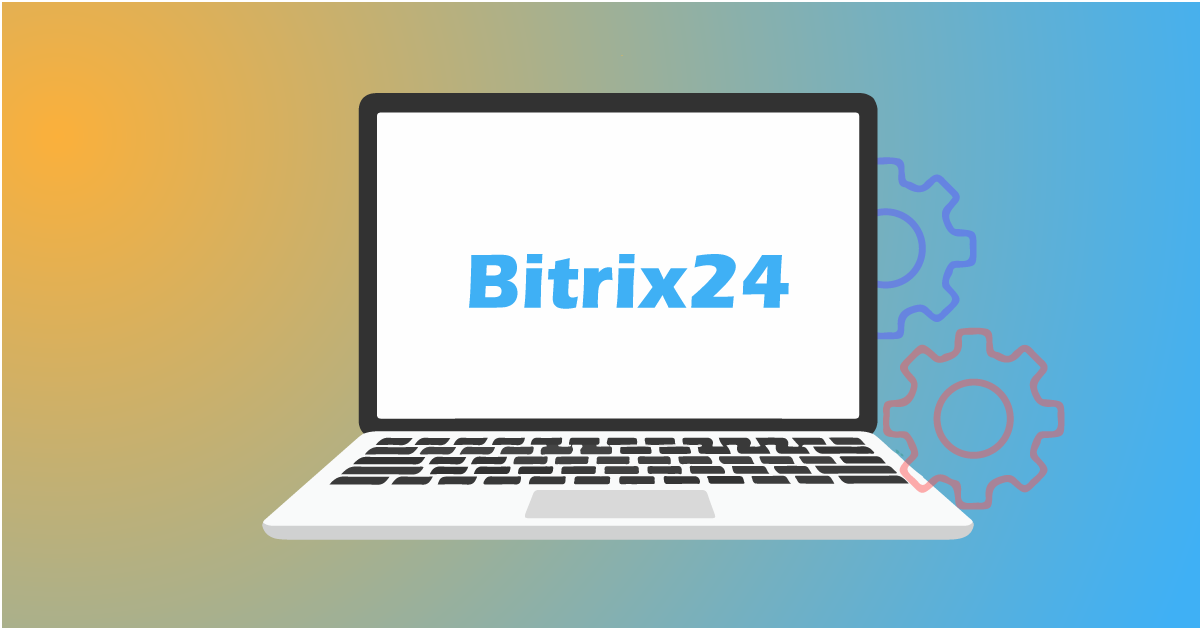 Consider a collaboration platform as the backbone of the business management world, half of us work from home and need to communicate, share important files, set reminders for tasks, have video meetings or conferences, and on top of all that, we also need to manage teams and stay in touch with customers by storing information on leads, unifying all your business tasks under one umbrella. Collaborative software like Bitrix24 helps you do exactly that.
Since its launch in 2012 under Bitrix Inc., it has made itself a considerable name in the market with enough documented information on it. Reviewed by over 200 known tech Publications, it is fair to say that Bitrix24 isn't just your average business collaboration platform.
Bitrix24 is the go-to software for businesses of all sizes. Start-ups, SME's and large businesses alike thanks to its diverse offerings which seem almost tailor-made irrespective of which of the categories your business belongs to.
Bitrix24 features (Ranked by popularity)
Bitrix24 - Customer relationship management reports
when we talk about bitrix24, the first word that comes to our mind is CRM, Probably the most standout feature, and rightly so, Bitrix24 even goes as far as to boast about its superior qualities as one, offering much more sophisticated tools than other paid CRM options.
Lead generation: A convenient and useful resource is the ability to generate leads by storing information on potential clients.
Deal reports: A detailed analysis page of all ongoing/previous deals with potential customers is displayed here. Through this, leads can be tracked and monitored.
Integration with other software: Bitrix24s CRM platform is capable of integrating with your company's software which allows an easy flow of data between them.
Communication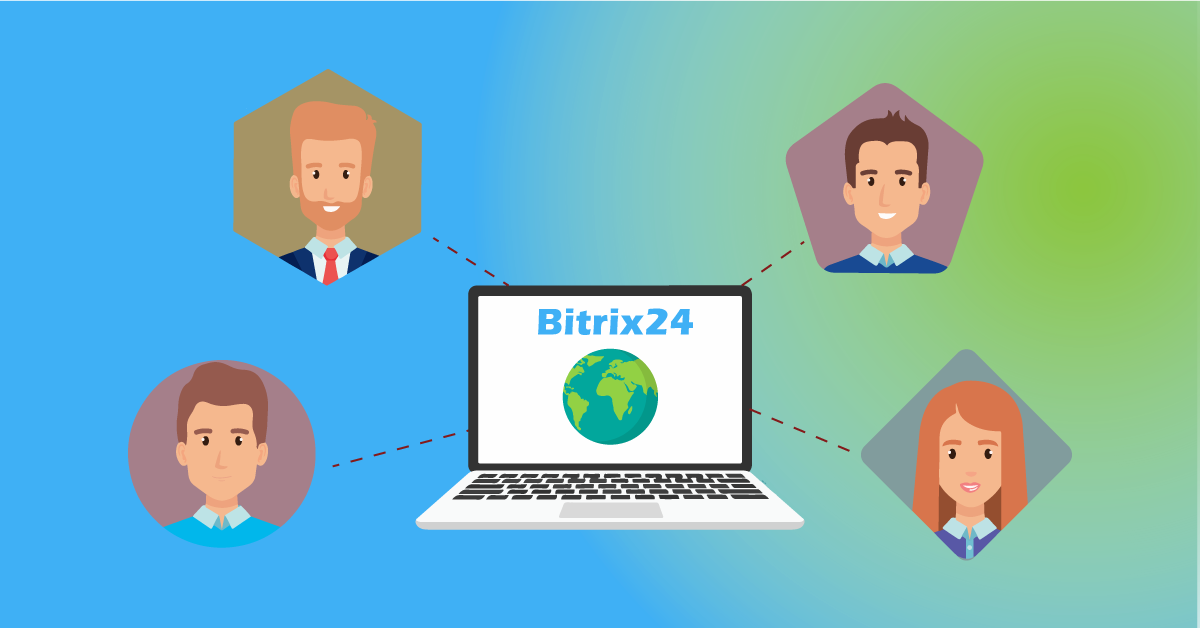 Oh, how many times we wished the quality of video calls would improve over time. But do they ever? When we try to communicate with each other from a distance we would like to have a sense of being there present physically rather than barely being able to hear the person on the other side, other times pixels take over and all we are left with are square-shaped boxes all filled with different colors.
Communication is essential for any collaboration. A company selling its collaboration platform cannot compete without excellent communication tools, and that's exactly where Bitrix24 excels, featuring multiple modes of communication.
Conference and video calls: Up to 24 participants can join a conference at once with no time limit and the option of recording the calls for a reference.
Chats: Creating groups or sending private messages with a few clicks
Work tracking: Finding it hard to manage employee work records? A clock to track how many hours have been spent at work is built into the Bitrix system making the task effortless.
Project and task management
The "get things done" tool available allows users to set tasks, distribute work, collaborate on projects, and also visually see their performance in the report through KPIs and task efficiency.
Workload distribution: If you're one of those people who's having a tough time evenly distributing work throughout your department, this feature can be of use to you. Time and project activity can all be tracked and managed here.
Efficiency monitor: Users can now also track how efficient they are at meeting goals and completing tasks. This can motivate them to improve and put in their best work.
How Bitrix24 can benefit you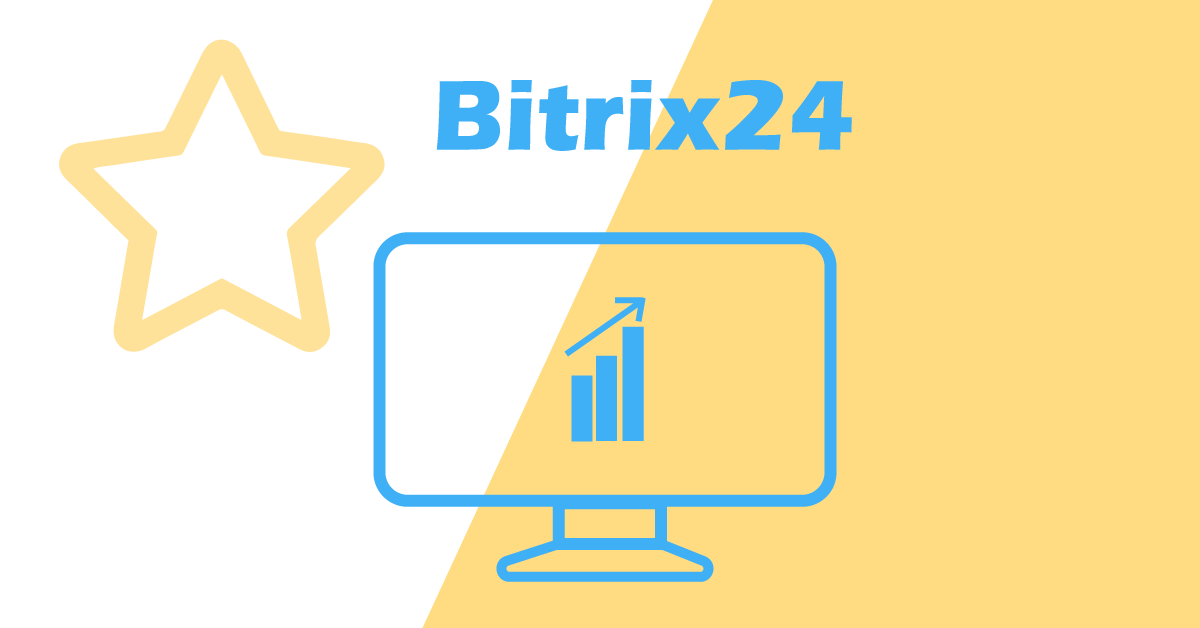 When we talk about the features of a product, we mean its main components which make it what it is, but when we move on to how the product may benefit you, that's a whole different ball game. Because now we're talking about how these benefits are adding something to YOUR overall business productivity.
Here are the pros-
Free of cost: Who doesn't like freebies? You're either lying or a very skeptical person if you say you don't. Let's face it, how many people would use Google Mail if it needed a subscription per user while Yahoo Mail didn't? For its most basic features, Bitrix24 is free!
Packed with features: A goldmine if used to its full potential, Bitrix24 comes with all the features you could ask for (and more) for your business management chores.
Exceptional User interface that can be integrated √
HD video calls and chats √
Calendar √
Personalized Feed √
Task and projects √
CRM √
Drive to store your data √
Sales Intelligence √
Support √
Administration √
Well now, this might be a turn-off for some of you, most of the premium features that come with Bitrix24 are part of the premium subscription plan which could cost a hefty amount depending on which plan you choose, but it doesn't fail to give you a bang for your buck! For more on the pricing, check out the official website
Seamless integration with other chatbots: Having a support executive round the clock answering customer queries can become a daunting task, for which Chatbots have come into place to fill the gaps where humans possibly can't. Bitrix24 has no problem integrating seamlessly with chatbots like BotPenguin to make sure your leads don't go unattended.
No per-user pricing: Quite a lot of companies using the SaaS model have a per-user pricing system, this isn't just a killer for growth for them, but it can also be heavy on the pockets of the subscribers. So, if you have a business like most other businesses with quite a few employees, bitrix24 might be the ideal platform for you since it doesn't have a per-user pricing model.
Where Bitrix24 falls short
The perfect platform for collaboration doesn't exist, well if it did we would all be flocking there. We know, it's a bitter pill to swallow, but the truth is it doesn't, even the best ones lag in some respective departments.
Here's a list of cons-
Bad User Interface: Remember how the UI was also displayed in the pros? There's a reason for that, Bitrix24's UI seems to only be convenient when it's integrated with third-party software. When using its original version users seem to find it confusing, have a tough time navigating through, and also make full use of its features. Users and experts in collaboration software find Zoho to have a much better and probably the best UI in comparison.
Expensive: "Wait! But you said it's free? " while it is packed with features and can boast as one of the best CRM software out there, it also happens to be very expensive when we consider the premium subscription plans, for the basic features. Yes, it is free of cost, but that might not be of much use to carry out more complex tasks and handle bigger data and that's where we get another major setback.
Limited customer Service-How many times have we heard the phrase "it takes months to find a customer and seconds to lose one? "We shouldn't have any doubt that customer care is one of the most important things to look out for when purchasing a product, but unfortunately, that hasn't been thought of much here. Kind of ironic to think that while Bitrix24 helps businesses manage their CRM so well, they aren't just as good at keeping up with their customers through their support team.
Why CRM integration is more significant than you think
We touched on the importance of CRM already, but that isn't enough because what we're dealing with here requires much more amplification.
According to Fortune Business Insights in 2020, the global CRM market size was USD 52.64Billion which was faster than it was ever before, based on predictions this rate is expected to increase to USD128.97Billion by 2028. If everyone is jumping on the bandwagon, there's probably a good reason for it.
A good CRM software helps your business in the following ways -
Tracking and boosting profits
Stay on top of trends and make new strategies
Better productivity and customer retention
Most collaboration platforms are equipped with CRM software, but not all are built equally. Coming across one that integrates perfectly without causing issues or turbulence isn't easy.
Suppose you just got a lead on your website through your chatbot which is integrated with your CRM software, the data your chatbot sends to your CRM faces issues and isn't properly optimized or stored as structured data, that's a huge loss of potential customers and sales, a loss you can't afford.
So, for proper inflow and outflow of data, it is an unspoken fact that using exceptional CRM software is required.
Conclusion
For the most part, Bitrix24 is a great tool for managing your business activities and keeping up with your customers. Helping businesses be more customer-centric, does have an advantage over other such competitors.
A bunch of information is available out there, a lot of it scattered and a lot of it structured (like a good CRM software and this article). That joke simply had to be made, but all that aside, it doesn't matter whether you use Bitrix24 or another collaborative platform, what you do have to make sure of though, is that you follow this blog as a testament when you look for the one that's tailor-made for you. Having the funds should mean investing in such software. In the long run, the return on investment will be a lot more than what you initially spent, CRM software is the future, if not already what we're living in.
The pros and cons are all out there for you to refer to, so do make the most of it, and we can guarantee you'll find a positive change.