Introduction
Are you thinking about expanding your business online?
Want to know how to use Birdeye to your advantage?
Birdeye is one of the most prolific marketing platforms in the SaaS landscape.
Most businesses struggle with establishing a solid brand identity, turning to platforms like Birdeye, Hubspot, etc. There are many options in the market regarding SaaS marketing solutions but what differentiates them is the level of engagement they have with you.
Most companies will do the thing for you, but very few will walk you through the process and transform it into a learning experience. BirdEye is one of the few rare gems that empower you to spread the word online.
You can easily stand out and boost visibility Birdeye: Here's How
Why should you use BirdEye?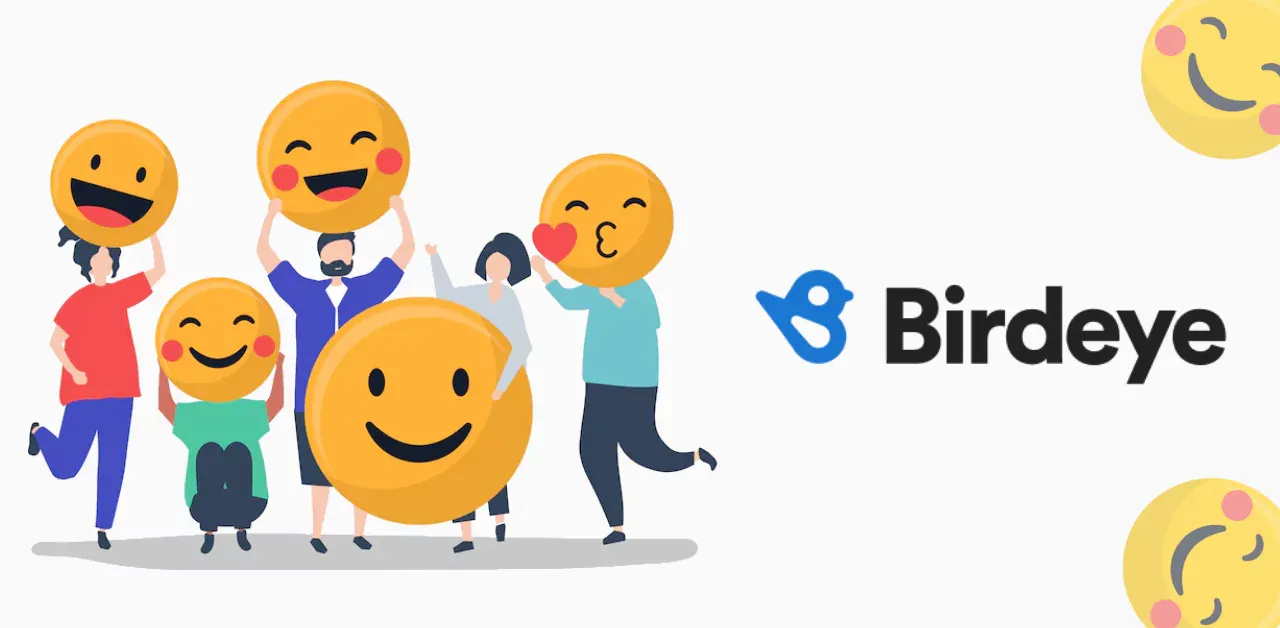 BirdEye has a customer base of 70,000 businesses worldwide, which is a testament to its quality. However, what works for these people may not work for you, so how do you decide if BirdEye is a good fit for your company?
Let's help you make an informed decision about this. Imagine your business growing on the world stage, but how do you do it? You need to learn about new things and terms you didn't know existed. Seems tedious, so one decides to opt for internet service, but there are tons of them in the market. Which one to pick?
Well, pick one that focuses on you. Pick the service that makes it easy for you to learn online marketing concepts that are easy to understand. Make a choice based on whether they will do it for you or empower you to do it for your business and yourself.
Birdeye is one of the few companies that will equip you with the tools to enter the market on your terms and time. Still in doubt? Take a look at the features and benefits ahead!
BirdEye Tutorial
The people at Birdeye make your business grow with a simple three-step process:
They help people find your business online by optimizing your overall online profile.
They help you to make your business the best choice for the task.
They help your business be the best.
Be Found
The first step is to be discovered by potential customers who are searching for solutions. If you are not found, then you cannot grow online.
People can find your business on the internet through two features of BirdEye:
Listings: With this, you can list your business on all listings online, like Yelp and Google. Your business will be in the search results whenever a user searches for a service provider.
Reviews: Once you are on the list, you need to be the obvious choice for people. How to make this happen? By correcting your reviews through Birdeye, you can rank better on listings and platforms. Collect positive reviews, respond to negative reviews, and feature the best ones on your website.
Be chosen
Once a person finds your business as a service provider, they choose the next step. The interaction interface of BirdEye can accomplish this.
With the interactions interface, you can communicate with potential leads in 4 ways:
Text messages: Send out promotional messages and communicate with many consumers simultaneously. Your support team can handle all inquiries seamlessly with this option.
Webchat: You can use webchat to engage people looking for more information about your business. It is great to convince people to choose you as their service provider. Use chatbots that can do everything from sending text messages to taking voicemails.
Chatbots: Interact with your customers through their preferred app. Messenger, WhatsApp, and Instagram are all supported by the interactions interface.
Video Chat: Many online sales can be generated face-to-face with potential clients. Showing up goes a long way in establishing trust and convincing a customer.
Be the best
It is the third and most crucial step. Once a person finds and chooses you, it is your job to do the task to the best of your abilities. We can't perform at 100% all the time, so what is the solution?
Birdeye ensures you remain the best through a three-step process:
Surveys: Take feedback from every person who visits you online and curate the best possible customer service.
Insights: Crunch the feedback data and get a 360-degree view of your performance and customer engagement. Your business should continuously improve and evolve to survive in the digital world. Birdeye helps you be on your toes.
Ticketing: It is impractical to think you can meet and greet each person who visits your website and provide the personal touch you want. Don't worry; BirdEye's got you covered. Ticketing helps you immediately assign a time slot to people you can't attend. This way, no one is left out, and everyone is treated to the best standard.
Features and benefits of BirdEye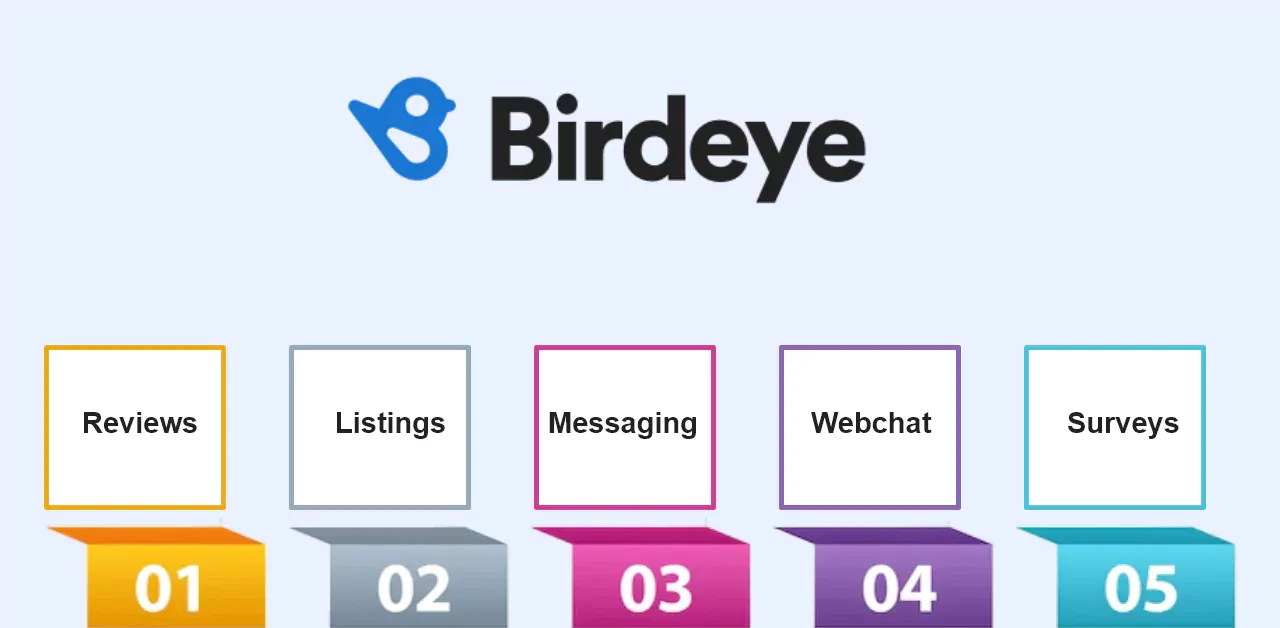 BirdEye offers many solutions for businesses; They each have a role to play and a purpose of serving in your strategy's marketing funnel.
BirdEye's holistic features are like a handyman's toolbelt; every tool will help you get things done correctly.
Reviews
Online reviews make or break a business. Business reviews carry immense weight for a brand's identity.
BirdEye provides an interface to track every review about your business online. You can see how many reviews are positive or negative and how they come across to potential customers. You can also respond to these reviews and help turn bad reviews into positive experiences by interacting with those who posted them.
Listings
If your area of expertise includes listings, then BirdEye has you covered. Get the maximum exposure for each item in your listings. For example, you are a realtor and want more exposure to a certain property. You can track the amount of traffic organically coming and work on a strategy to increase it.
With the help of BirdEye, you can liven up a whole neighborhood of listings by figuring out where you lack and then working on the problem. BirdEye also gives you detailed analytics on how you are doing.
Pages
Do you want to create a magnetic and attractive landing page? You can get one instantly once you've worked out the details. Instead of confusing people with too many options, create a landing page that sends your prospects a clear call to action.
For example: if you sell sports equipment globally, you can create a landing page to offer information about your services and provide options to get more information. This way, you can direct everyone to your landing page and sales.
Messaging
The BirdEye dashboard lets you send bulk text messages and chat with users. Get detailed analytics on how many people reached out. This feature gives you a clear idea of your conversion rate. This option's main edge is that you can talk with many people simultaneously.
Your team and you don't need to reach out individually; send out mass messages simultaneously. Set up a schedule of your promotional materials and reap the benefits of targeted messaging.
Webchat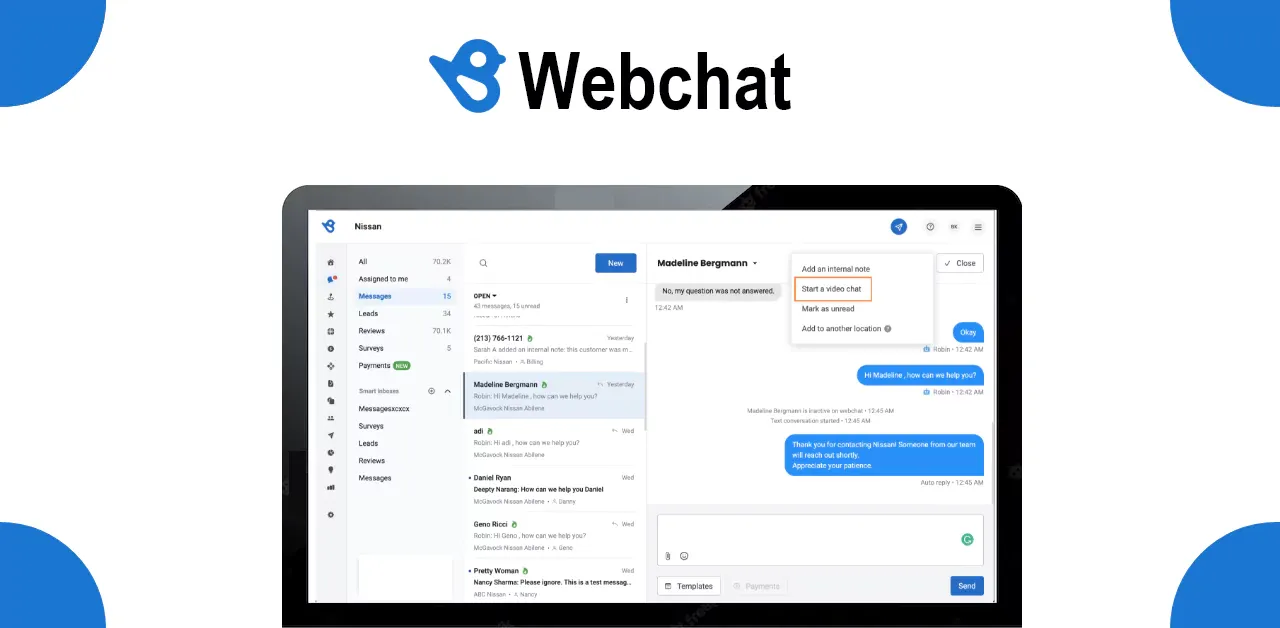 Chatbots are the new buzzword in customer engagement. Interact with users through top-notch chatbots. Chatbots save time, cut business operation costs, and provide great customer engagement.
These programs are more prolific and profitable than any automation software in the market. Figure out your ideal customer, set up predefined message options, and take over when you want. Interact with people like they are your kindergarten friends and make a lot of sales.
Surveys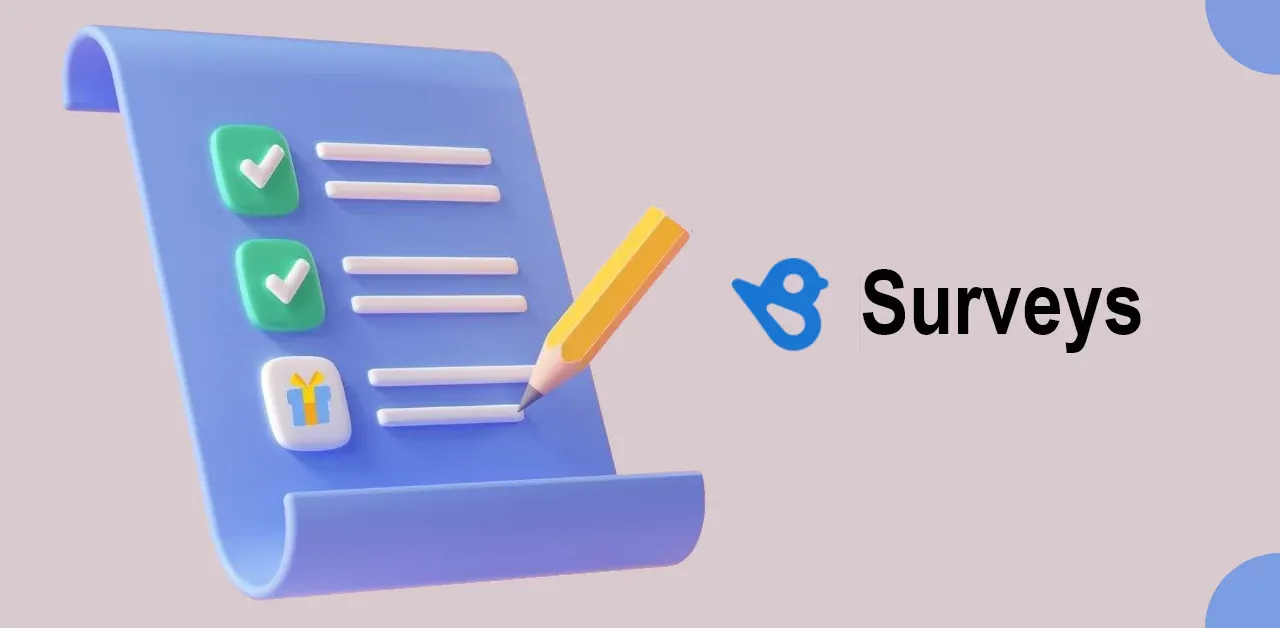 Feedback is the one thing that takes every business ahead. Analyze feedback from every user and see how you can do better. Take your organization to the next level with a holistic understanding of the experience you provide.
By providing you with a full set of online marketing tools, BirdEye makes the whole process easy to understand and execute. Surveys help take customer feedback and save time and money on focus groups.
You can collect data from your existing customers and set new strategies and schedules for future products and marketing.
Conclusion
BirdEye is unquestionably a fantastic service provider. They have reasonable pricing that starts at $99 per month. BirdEye's comprehensive set of tools can assist newcomers to internet marketing. It helps people lay a solid virtual foundation for their business.
We hope this tutorial will help you figure out and develop a comprehensive strategy for Birdeye