With the virus and pandemic, many valuable lessons came along. Among all the negative things during these terrible times, the innovation made in the Healthcare IT field proved to be a lifesaver for humanity. Apart from the tremendous contributions of the frontline personnel, healthcare information technology has proven to be the most valuable asset a country could have.
When it comes to the latest tech, healthcare has been a late adopter. According to a Medical IT survey, a significant proportion of people between the ages of 30 and 45 do not wish to call a hospital or wade through confusing-looking online appointment scheduling for new or follow-up doctor's appointments if given a choice. They prefer choosing a medium/platform that allows them to ask their question in their native language without having to wait in a queue.
This is where chatbots come in handy. Chatbots are becoming increasingly popular for automating some of the most frequent yet critical functions, such as FAQs, customer support, lead generation, and appointment scheduling, without the need for human participation. In response to the need for many clinics and hospitals to have a system to manage patient appointments more efficiently. BotPenguin developed an Appointment Booking Chatbot that will assist clinics and hospitals in managing their day-to-day engagements.
What is an Appointment booking chatbot?
Appointment booking chatbots assist hospitals in managing their appointments and improve their client experience. BotPenguin has created essential appointment booking chatbot solutions that a variety of companies may use. However, to deal with the unique requirements and complexities of the healthcare business, we created an Appointment Booking chatbot solution that will assist Hospitals, Dentists, Doctors, Clinics, and therapy centers.
A chatbot for arranging hospital appointments can link with various chat channels, including Facebook Messenger, website, Telegram, and Google Assistant. The chatbot's Dialog Flow has its own powerful natural language processing (Also read: NLP vs NLU vs NLG: Differences and Applications) engine, which makes it smarter. It also allows for simple connectivity with numerous chat channels, making life easier for both developers and service providers.
It's critical to pick the correct appointment management system. Whatever appointment scheduling software you use should be simple for both customer and your employee. We've linked this chatbot with Google Calendar, so every time a user schedules an appointment, it's saved to Google Calendar.
Features of Appointment Booking Chatbot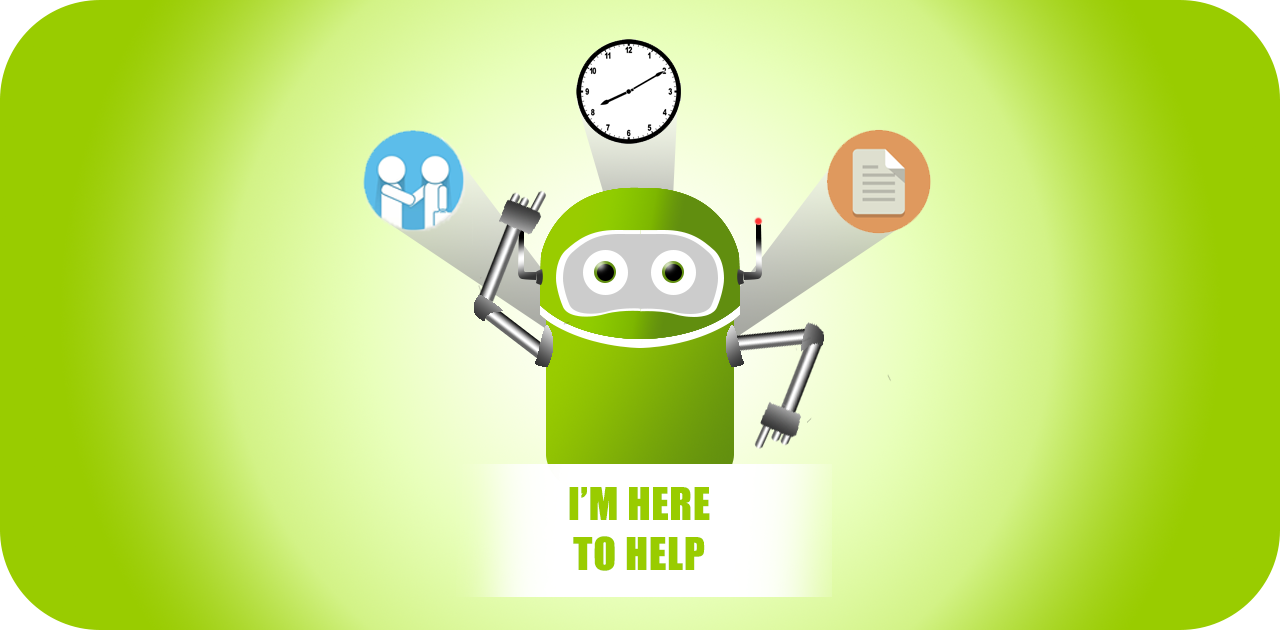 Chatbots are an example of a rapidly evolving technology. Chatbots are becoming more generally recognized across industries, and we are seeing an increase in the number of healthcare institutions employing chatbots to serve their patients better. A chatbot is a software tool that simulates and processes human dialogue (written or spoken), allowing users to connect through different chat channels such as the website, Google Assistant, Facebook Messenger, Telegram, and others. Here are the features of appointment booking chatbots by BotPenguin.
Ideal Employee
Managing appointments is the most important and tedious chore for anyone who runs a multispecialty hospital or clinic. Having a 24 hours dedicated team hardly makes sense in an era when everyone is going towards automation. There is a big difference when comparing the cost of an average individual's pay (who is handling appointments 24/7) to an appointment booking chatbot. In fact the difference is big Enough that the chatbot can be self-nominated.
Since our surroundings influence us, humans, performance may suffer in a bottleneck situation. Meanwhile, the chatbot has the power to perform SOPs in every case. Doctors who struggle to keep their businesses operating on time will benefit from the Booking chatbot, which also assists patients in scheduling, rescheduling, and deleting appointments.
Customer Service
Customer service representatives have always been under pressure to provide accurate and reliable information to as many patients/customers as possible in the most customer-friendly manner possible, yet obtaining the highest level of customer satisfaction is a challenging endeavor. We can only attend to one consumer at a time as people.
As a result, many consumers are forced to wait in the queue. Either to receive a response to their question or to arrange an appointment. Chatbot relieves the stress of customer executives by allowing them to focus on more sophisticated jobs by being able to handle several customers simultaneously and responding to all their queries.
When it comes to providing a better patient experience, a chatbot can be a valuable tool, like:
The Hospital Appointment Chatbot helps patients to obtain some vital information swiftly.
It also allows users to see what appointments are available on any given day.
Getting an answer without having to wait in line improves the patient experience.
The hospital appointment booking chatbot makes it simple for patients to plan, postpone, or remove appointments, and it sends out reminders so that they don't forget. It will also assist the service provider in reducing no-shows.
Feedback Gathering Agent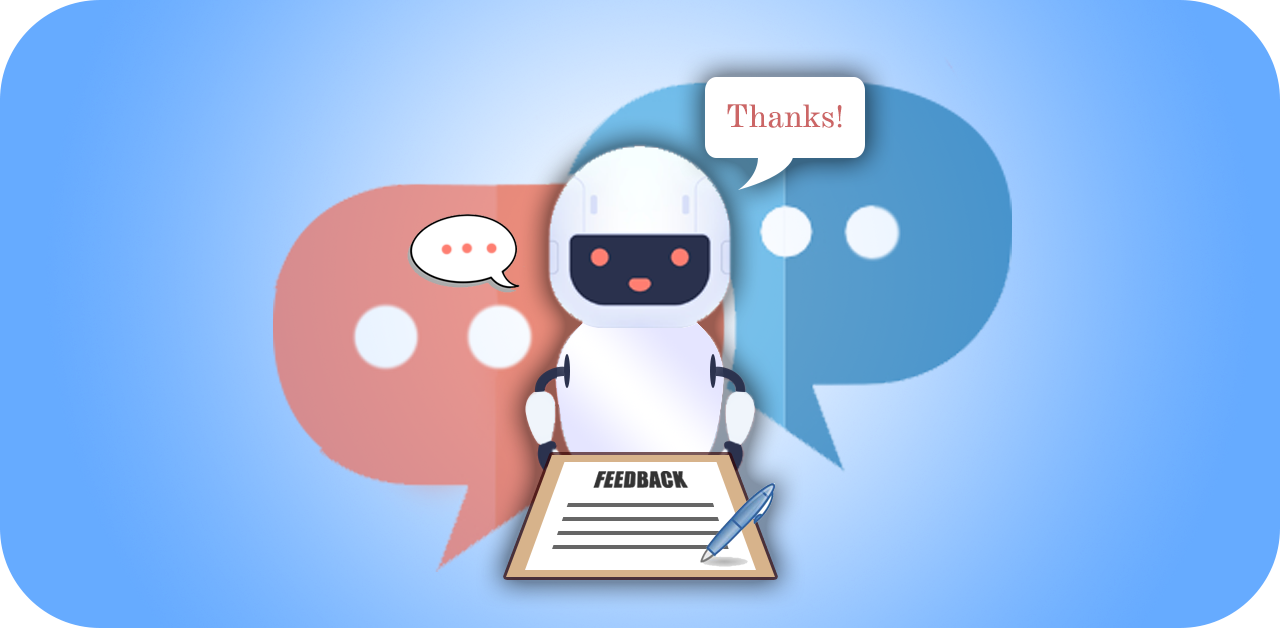 Gathering feedback is one of the most important steps toward improving customer/patient service. A chatbot makes getting input easy and exciting for the service provider and the customer/patient by interacting with the patient instead of filling out a feedback form.
Challenges
Since a chatbot is a piece of software, it has its own set of constraints. Like:
They can only carry out the duties for which the chatbot has been programmed. This challenge can be overcome by using a well-programmed AI based chatbot.
For a better user experience, it's critical to communicate what users can accomplish with the chatbot.
Functionality restrictions may frustrate the user, who has higher expectations than other people.
Despite their limits, chatbots are thriving in every industry. From food ordering chatbots to customer service chatbots, chatbots are becoming increasingly popular in automating routine tasks so that organizations may focus on more complicated jobs.
Bottom Line
Healthcare chatbots have a wide range of uses. It's just time before the technology becomes the new normal, and early adopters will benefit from higher patient involvement, increased revenues, lower operational expenses, and, most importantly, seamless, streamlined operations. To develop your appointment booking chatbot for hospitals, BotPenguin provides an excellent solution. Try it now.