Introduction
Litmus' Report found that 72% of respondents still prefer email as their mode of business communication. That's four times more than social media.If you thought email marketing was dead, it's time to reconsider. Whenever a viewer checks out your webpage and gives their email address in the contact info, they most likely check their inbox. That isn't the case with their social media handles. People are least likely to use social media for interacting with businesses and more likely to socialize on various platforms. According to DMA, Email marketing( with platforms like SendInBlue) is the most profitable direct marketing channel, generating $42 for every $1 spent. Another reason for you to reconsider.
But now, you've got another dilemma on your hands. "which email marketing platform is the best for my business?". Various options available make it feel overwhelming.
Let's make this easier; you're looking for a flagship platform that is far more affordable than others in its niche without compromising the features.
This blog will help you know everything you get with the flagship email marketing platform- Sendinblue. How Sendinblue works, its features, pricing, plugins, and more!
What is Relationship Marketing?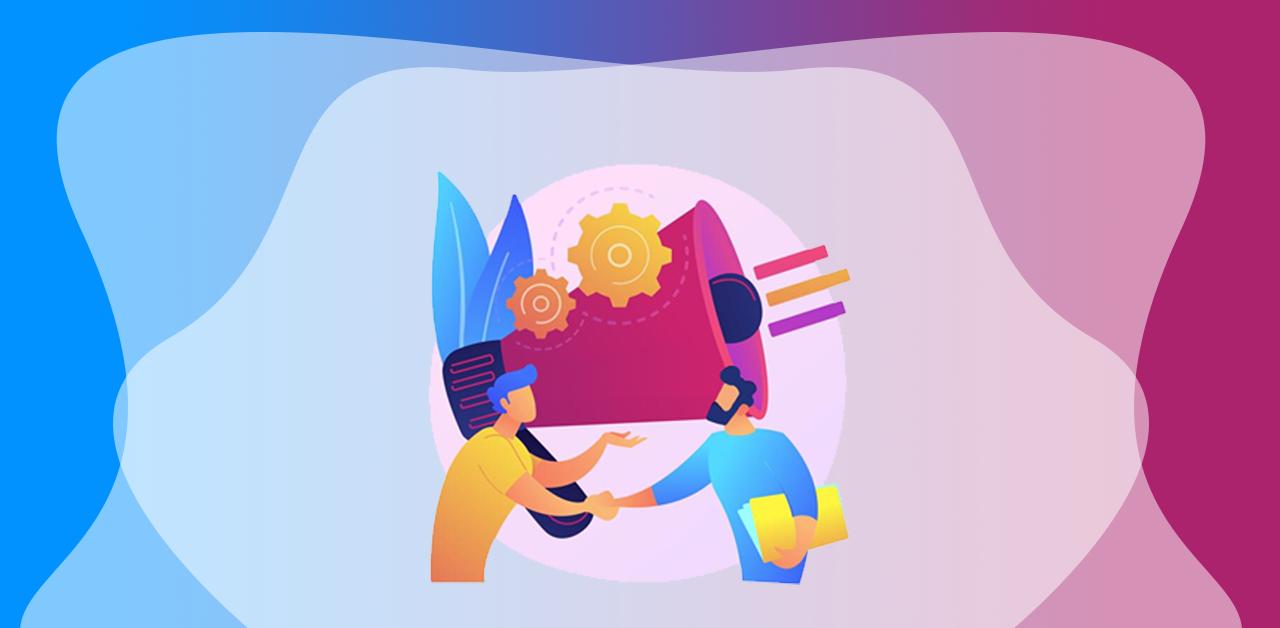 Relationship marketing is a part of customer relationship management (CRM) that focuses on customer engagement and loyalty over shorter-term goals like customer acquisition and individual sales. Relationship marketing aims to create strong, emotional customer connections with a brand, leading to free word-of-mouth promotion and information from customer interaction that can generate leads.
Unlike the traditional transactional marketing approach, relationship marketing does not focus on increasing the number of individual sales. In the conventional model, the return on customer acquisition cost may be insufficient.
A consumer may choose one brand at a time. Still, without a strong relationship marketing strategy that involves a lot of nurturing, the customer may not come back to the same brand in the future. While organizations combine both marketing elements, customer relationship marketing plays a more critical role for many companies today.
Why is Relationship Marketing essential?
Acquiring new customers can be a challenging and costly affair. Relationship marketing helps retain customers over the long term, which results in customer loyalty rather than a one-time purchase.
Relationship marketing is vital for its ability to stay in close contact with customers. By understanding how a customer uses a brand's products and observing other unsatisfactory experiences, brands can create new features. It helps them fix their shortcomings to build better relationships with their consumers.
What is Sendinblue?
Sendinblue is a SaaS solution for all kinds of relationship marketing activities. It offers a cloud-based marketing communication software with email marketing, transactional email, marketing automation, customer relationship management, landing pages, Facebook ads, etc.
Sendinblue is an email marketing solution for small and medium scale businesses that want to send and automate email marketing campaigns, even if they have a limited budget.
To put it bluntly, Sendinblue is like a cheaper alternative to MailChimp, including a free version and free trial, but with more functionality.
Sendinblue is multilingual and can support German, English, French, Italian, Portuguese, Spanish so that usability is never compromised.
Sendinblue Products
Marketing campaigns
Send newsletters/large-scale campaigns and SMS marketing campaigns to contacts.
Transactional
Lets you send transactional Simple Mail Transfer Protocol emails/SMS to contacts based on events such as confirmation emails password reset.
Automation
Build "automation workflows" to send your contacts personalized emails based on specific scenarios such as an abandoned shopping cart, emails for membership inscription, etc.
CRM
Build stronger relationships with customers by keeping track of all the details you have on them in one place.
Facebook ads
Target users or use the "lookalike" feature for audiences to find new leads on Facebook.
Retargeting customers through advertising
Sendinblue helps you serve ads to known users on various websites across the internet to drive traffic back to your original site.
Landing pages
Make landing pages that look great and match your brand without coding skills. Sendinblue offers a ton of templates and the option of building from scratch using the drag & drop landing page builder to increase conversions with viewers.
How does Sendinblue work?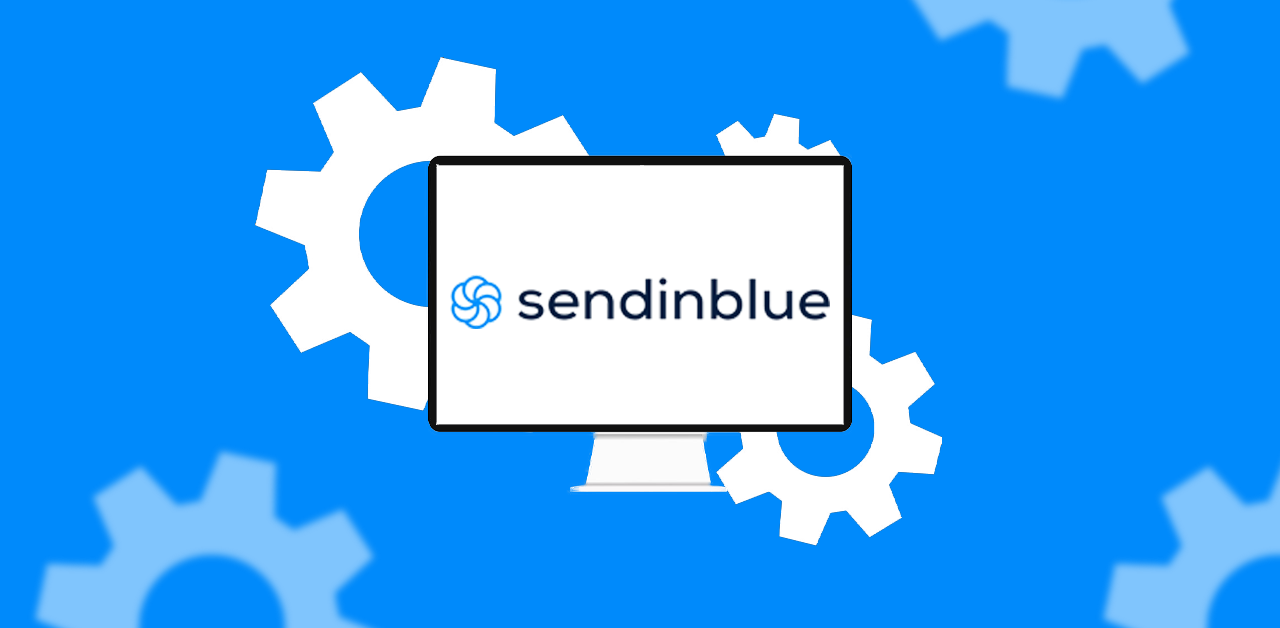 Sendinblue lets your email activity data correspond with your contacts' interactions with the emails you send them. For example, you can send reminders to multiple contacts simultaneously with special offers through email if they haven't purchased anything despite opening your mail.
Since Sendinblue Automation integrates into your email campaigns and transactional emails (SMTP), this data is automatically uploaded when a contact opens with one of your emails.
Here's how Sendinblue does it-
Basic workflows
Welcome message: send a series of emails after a subscription
Anniversary: You can send a special offer on a contact's birthday or on the anniversary of the date they subscribed to your brand.
Campaign interaction: interact with the viewers who opened or clicked your campaign
Inactivity reminder: Send an email reminder after days of inactivity.
To build basic workflows, you'll have to personalize your email templates and segment your contacts depending on their category. You need to collect information about the individuals who make up your audience. This data will allow you to provide tailor-made content of your automated campaigns to each customer's needs and avoid messaging seeming generic.
Sendinblue helps you collect the following information on your users
Email activity data
Contact attributes
The attributes of customers correspond to information that you can store in your Sendinblue contact database.
You can retrieve this data by the following methods
You can retrieve data by embedding a Sendinblue subscription form on your website using one of the Sendinblue plugins to synchronize the data from your website with your Sendinblue account.
You can manually upload a contact import file to Sendinblue and create an API integration to sync the data automatically from your system (only available for Enterprise plans).
You can use contact segmentation for Marketing Automation to easily manage contact lists by setting up workflows. The workflow tool will automatically add, move, or remove contacts from your lists based on criteria such as their interests or behavior pattern.
For example, you can move customers from the Visitors list to the Shoppers list after making their first purchase with your business. Moreover, you can move them to the Regular shopper's inventory once they've ordered from your website four times or any number you decide.
Thanks to the Sendinblue CRM, real-time statistics and data are available on sent messages and workflow entries and exits. You can constantly improve your communication strategy and evaluate the performance of your agents.
By clicking the "View Stats" under a workflow name, you will see the percentage of contacts in each step. When an email template is outbound, you can track the opening, clicking, and unsubscribing statistics.
Workflow logs help you understand the path of a viewer within a workflow over time. The entry, waiting, and exit stages are easy to track with workflow.
The Contacts section in the Workflows tab lets you see the contacts in one or more workflows, enabling you to make necessary changes. You can easily filter your transactional logs over time. (sent, opened, unsubscribed).
Sendinblue offers the following features.
Communication tools
Email Marketing
Send out personalized emails to your contacts depending on which group they can fit into so that viewer engagement remains your top priority.
SMS Marketing
Communicate instantly with customers for urgent messages that cannot wait, such as offers running out of time and demanding an immediate response.
Chat
Make your agents available to customers or viewers whenever they have a query while browsing your website.
Personalize With SendInBlue
Send personalized messages to your customers so they never feel unimportant and can relate to your brand on a deeper level.
SendInBlue: CRM
Build stronger relationships with customers by keeping track of all the details you have on them in one place.
SendInBlue: Marketing Automation
Boost your company's performance and save time by automating your marketing messages according to segmentation.
SendInBlue: Transaction Email
Take your design, engagement, and deliverability to new levels by emailing customers to post a transaction with this feature.
SendInBlue: Segmentation
Get more engagement by sending personal messages to a more targeted audience. Convert Viewers into customers
SendInBlue: Landing Pages
Create a better visitor experience and target customers with dedicated pages for every one of your campaigns.
SendInBlue: Signup Forms
Create custom forms that can be integrated into your website and grow your audience.
Facebook Ads
Launch Facebook ads from your account to retarget old viewers or customers or reach out to new audiences.
SendInBlue: Improve your business Activity
SendInBlue: Open and Click-through Reports
Visualize and see how you are doing with your marketing campaigns and learn what works best with detailed statistics for every campaign.
SendInBlue: A/B Testing
Improve performance by testing two different ideas from your email marketing strategy and letting the data choose the best one.
SendInBlue: Real-time Statistics
Monitor performance from interactions between agents and customers and store it on your CRM for future reference.
SendInBlue: Send Time Optimization
Send messages and emails at the perfect time with one click using the Sendinblue machine learning-powered send-time algorithm.
Integrate with other software
API
With the API. You can integrate Sendinblue features into any tool or product, regardless of your technical setup.
Plugins
Get more out of Sendinblue by integrating them with your website or software. Sendinblue can integrate with the following-
WordPress
PrestaShop
SalesForce
WooCommerce
nopCommerce
Shopify
Google Analytics
NiftyImages
Privy
OptinMonster
Wix
Microsoft Outlook
Ninja Forms
Mailpoet
And more!
Most Beneficial Sendinblue integrations
WordPress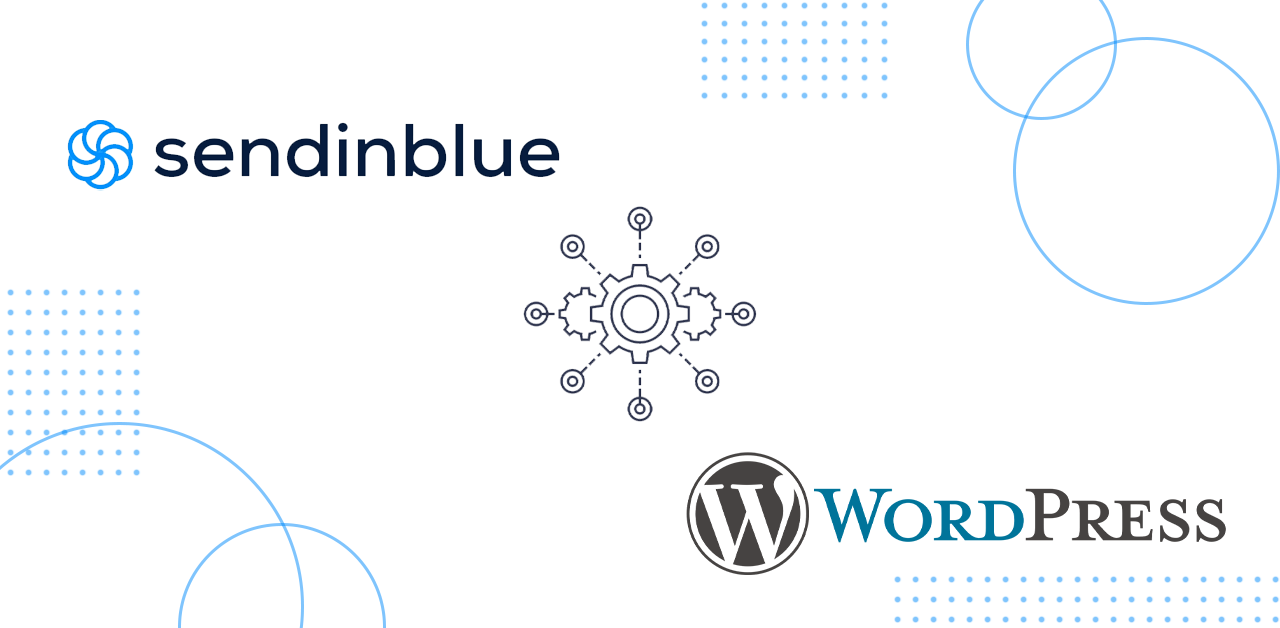 With the WordPress email plugin, you can activate the marketing automation tracker with one click and identify your contacts when they visit your website. With the drag & drop builder, you can even build elaborate marketing automation scenarios in seconds. Other than that, you can segment your contacts based on their actions on your website.
The drag & drop editor will let you build beautiful email signup forms for your website and instantly customize the HTML & CSS.
Integrate your Sendinblue subscribe forms in your blog posts, pages, or sidebars as a widget or shortcode [[sibwp_form]].
Here's how you can install the WordPress plugin on SendInblue
Log into your WordPress dashboard.
In the sidebar menu, go to Plugins and click on Add New.
Search "Sendinblue" to find the Newsletter, SMTP, Email marketing, and Subscribe forms by the Sendinblue plugin
Click Install Now, followed by Activating it. Once installed, the Sendinblue tab will appear at the bottom of your WordPress menu.
Connect your website to Sendinblue once the installation is complete.
Shopify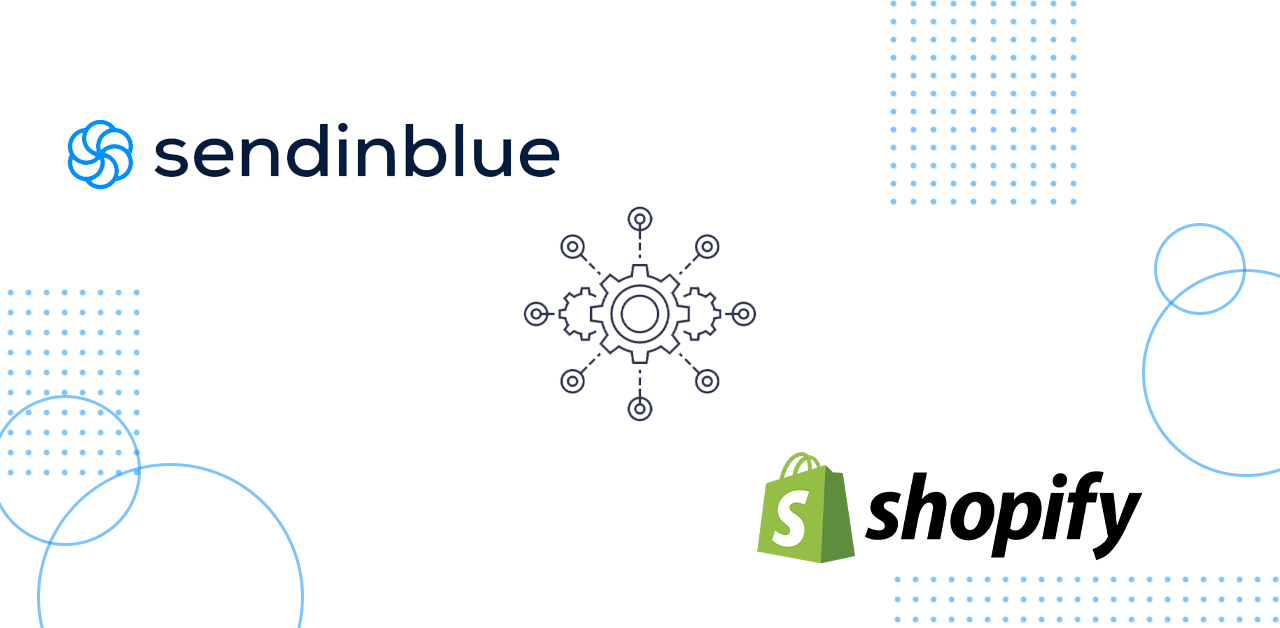 You can grow your business while you sleep using pre-built automation flows from Sendinblue. Or create your automation flows, create welcome email sequences, abandoned cart flows, and more. Integrating Shopify with Sendinblue can help you reach out to the right customers based on their activity on your website.
Here's how to integrate Sendinblue with your Shopify account in 3 simple steps
Log into your Shopify
Go to Shopify marketplace to install the free plugin and click "Add app" and "Install App."
Connect your website to Sendinblue.
Other tweaks you can make to your Shopify are the following.
Track your visitor actions by enabling the Allow Sendinblue to track visitor actions on your Shopify store. It will then use them for your marketing automation workflows.
To record the pages visited on your store and build workflows around it to increase customer engagement, enable the Track the page visits option.
To track abandoned carts and build a workflow to recover abandoned carts income, enable the track the actions related to an abandoned cart option.
SendInBlue Pricing
Unlike MailChimp and other popular SaaS, Sendinblue only charges based on the emails you send compared to charging you per contact. Its also much more affordable, making it a flagship and ideal for small businesses.
Sendinblue offers four different plans based on your business requirements and size
1. Free
₹0 /month
You can send up to 300 emails per day
2. Lite ( Ideal for marketing newbies)
$25/Mo./10k emails - $99/Mo./100k emails
No daily sending limit
3. Premium (Ideal for marketing pros)
$65/Mo./20k emails - $599/Mo./100k emails
Everything in Lite+, and:
Marketing Automation
Facebook ads,
Landing pages
4. Enterprise (Ideal For large-scale companies)
Pricing varies
Everything in Premium, and:
The custom volume of emails
Priority sending
Access for 10+ agents
Priority support
SendInBlue: The Bottom Line
80% of Americans check their email at least once per day. So investing in a SaaS platform for your team can almost always guarantee you're engaging with your target audience and getting results.
With email, chat tools, and a CRM, you can reach your customers on their preferred platform. These automation features allow you to customize every step of your customer journey. Meanwhile, it also equips you with tools at your disposal to attract or retain customers.
Sendinblue integrates with over 50 apps. Its integration allows you to have diverse options and target your customers through multiple channels.
62% of consumers say email is their top preferred communication channel with small businesses. Sendinblue's value proposition is higher for small businesses, thanks to the affordability of their plans.
So, if you're looking for software that takes your email marketing game to a new level with affordable pricing, in that case, Sendinblue is the ideal option for you. If budget isn't a problem, it's advisable to compare Sendinblue with its competitors and see which adds more value to your business.
Here is another reliable and affordable option for consumer service. Meet BotPenguin, the ultimate chatbot creation platform that can serve your consumers each step of the way. They offer great pricing and a ton of features. Still here? Get on Google and search away!