Customer service has never been as important as it is today. According to Nextiva, 96% of consumers say that customer service plays a crucial role in determining their loyalty to a brand. It's fair to say that exceptional customer service has always been important. But today, people around the world can communicate with a few taps, and knowledge is abundant thanks to social media. The result? People are choosier! Brochures worked just fine in the '70s, and Emails worked just fine in the '90s, but the statistics say they don't anymore. If your customers can't get in touch with you(By Using platforms like MyLiveChat) immediately, you might as well bid them farewell. Some might say it's a disadvantage.
We say it's an opportunity. An opportunity to turn viewers into customers, to build better relationships with them, solve their problems quicker, make interaction a fun experience, and make them come back for more!MyLiveChat is a live chat service that helps you do all that. But is it the best in its niche? Hopefully, this guide will help you answer that yourself.
What is MyLiveChat?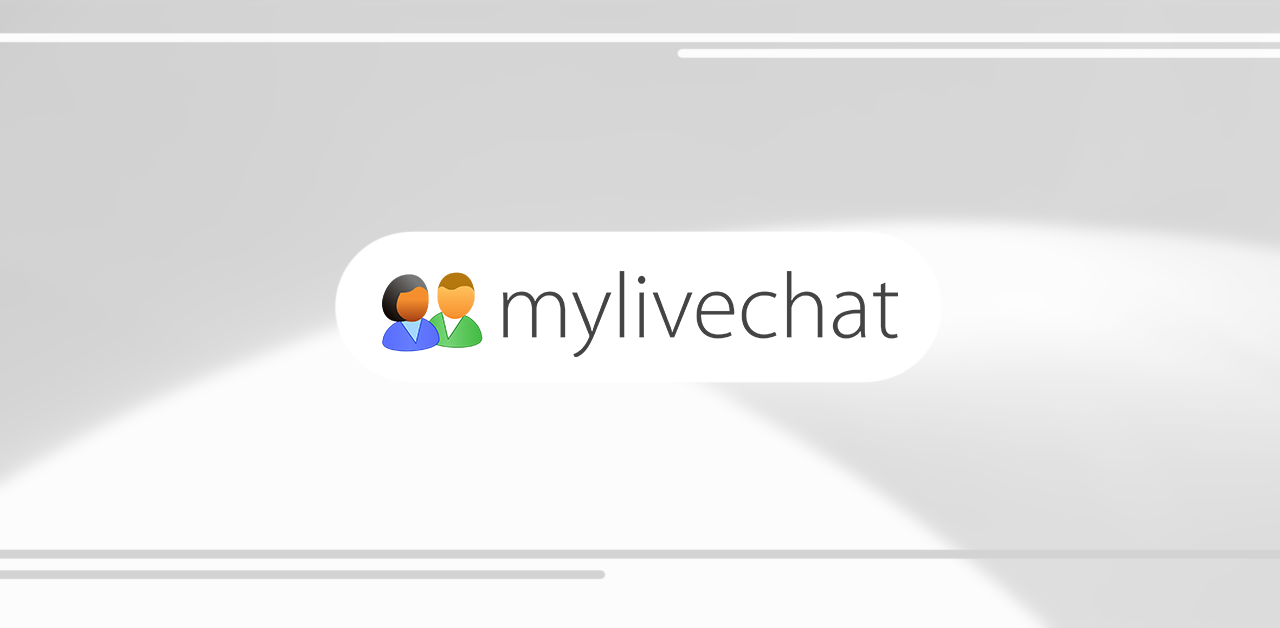 MyLiveChat is a free-to-use, customer service sales tool that lets your personnel communicate with website/app visitors instantly and can be installed without knowing anything about coding.
Insert the provided HTML code by MyLiveChat into your webpage, which won't interfere with your web page design.
Around 73% of customers find live chat the best form of communication with a company. At the same time, 63% of customers are likely to return to a company that offers live chat (invesp).
MyLiveChat software helps you engage with your webpage viewers in real-time by letting them talk to a live agent. Answer their queries, suggest services or products, and give it all a human touch. Quite literally like giving them the experience of visiting a physical store at the comfort of their computer desk. Fascinating, right?
It even allows you to customize the chat box, integrate it with other software seamlessly, and work on multiple operating systems.
MyLiveChat can be used by small or large enterprises irrespective of size, accumulating a large following over the years. They boast about having-
677652 Total user accounts
377 Average New Member /Day
569238.2 Web Sites Engaged
50088 Average Chats /Day
Now that you know everything about what it does let's talk about how it does it.
How does MyLiveChat work?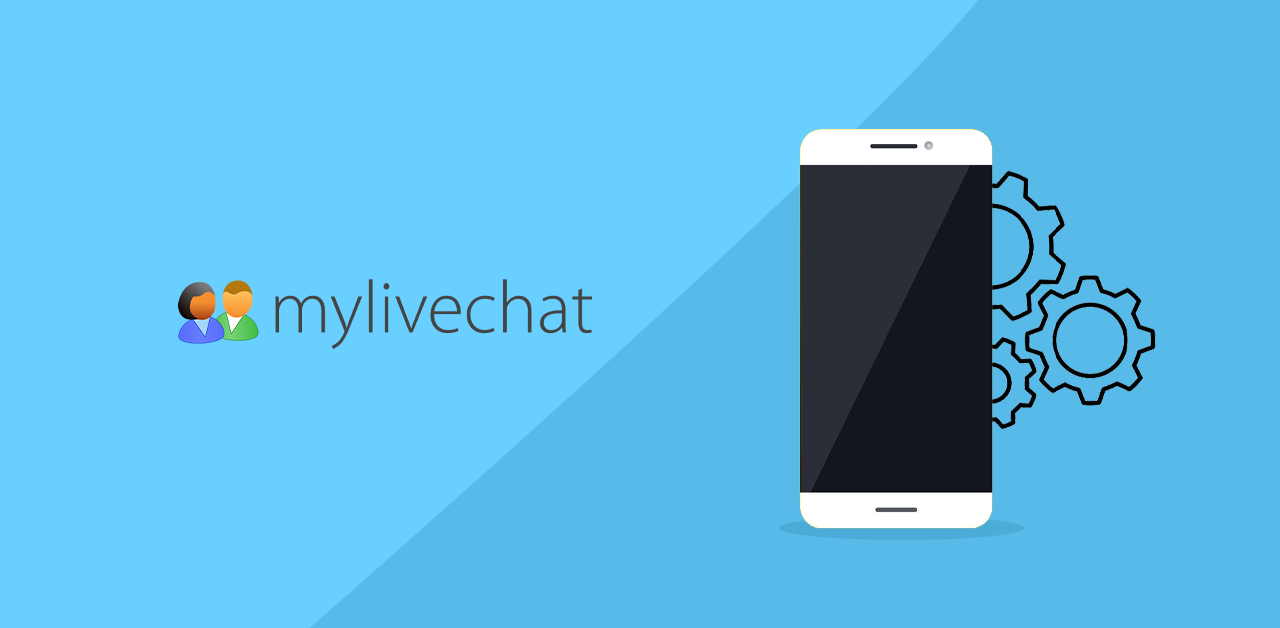 MyLiveChat is the medium between your customers and your agents. Think of it as a platform where they meet and discuss things that concern them both. Virtually.
For instance, your website visitor wants to know if your business provides double-decker bunk beds. The floating chatbox on your Website will allow the viewer to ask the question there, which your agents can answer immediately, considering they're online.
What a website visitor sees: Offline/Online
Online: When your agent is logged in, they can prompt a conversation with a visitor through a chat invitation. Being online also allows you to monitor traffic on your Website. The visitor can start a conversation by clicking on the online graphic.
Offline- When the agent is logged off or sets the status to offline, visitors can still click on the offline graphic and leave a message that can be answered in the future.
What an agent/administrator sees:
Login Window: To chat with website agents or track the traffic, your agent/administrator must log in to their MyLiveChat account.
Visitor monitoring- to access the traffic monitoring screen in the control panel, click on the Customers tab. Here, you can see all your viewers, including their email addresses and locations.
Multiple chats simultaneously- Chats are not limited to one user at a time. MyLiveChat allows agents to hold conversations with multiple website visitors simultaneously in the agent console. Each chat window runs in a different room and can be revisited.
View the typing indicator, which lets the visitor and agent know when the other is typing.
Simple, yet effective.
Features of MyLiveChat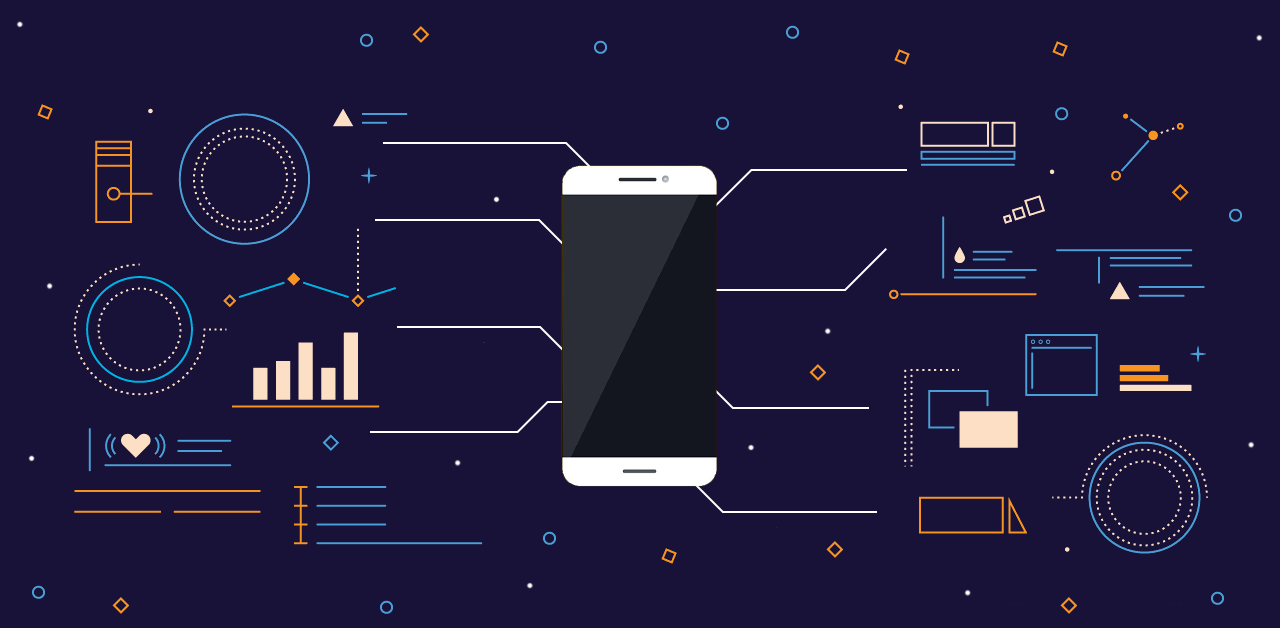 Proactive Chat: Take the Initiative
The problem with most chat software providers is that they don't come with the option of starting a chat for an agent. They require the visitor to prompt a conversation for support.
MyLiveChat has a proactive interface. Your agent can start a conversation with a friendly pop-up invite that can be timed. Say, for when a customer has spent a considerable amount of time on your webpage.
MyLiveChat: Mobile engagement
Stay in touch with viewers while on the go! Logging into your MyLiveChat accounts allows you to interact with customers while keeping all its features intact. It's available on both Android and IOS.
MyLiveChat: Real-time monitoring and Co-Browsing
A feature that allows you to track your webpage viewers as they toggle through the webpage, this can help you know which page, product, and discounts get more clicks.
The co-browsing feature allows agents to get on the same page as the user to predict and solve questions before they're even put forth.
Track the following about your viewers with MyLiveChat-
Search engine keywords
Referring URL
Current page
Return visitor indicator with number of visits
Previous chats
Chat history
Browsing history
Time spent on the Website
Visitor username (requires integration with other software)
MyLiveChat: Agent Console
MyLiveChat eases the workload of agents by making the console user-friendly.
The console is all that an agent needs to cater to viewer needs. Get IP addresses, view chat history to know, and separate potential customers.
MyLiveChat: Dashboard
The advanced features of the MyLiveChat dashboard give administrators complete command over the live chat agent, departments, Analytics, and Transcripts.
View visitor satisfaction, chats per hour, chats per agent, to name a few.
The statistics analysis allows administrators to monitor the performance of agents as well. The statistical analysis will ensure none of your agents are slacking off on duty!
Customization
Customize everything and anything according to your business needs. Administrators can make changes to themes styles of messenger, including a pre-chat and post-chat survey if required.
SSL communication
You can secure your chats with HTTPS. Adding SSL support to an account is free. MyLiveChat takes care of encryption, so data leakage is not an option.
Mylivechat plugin integrations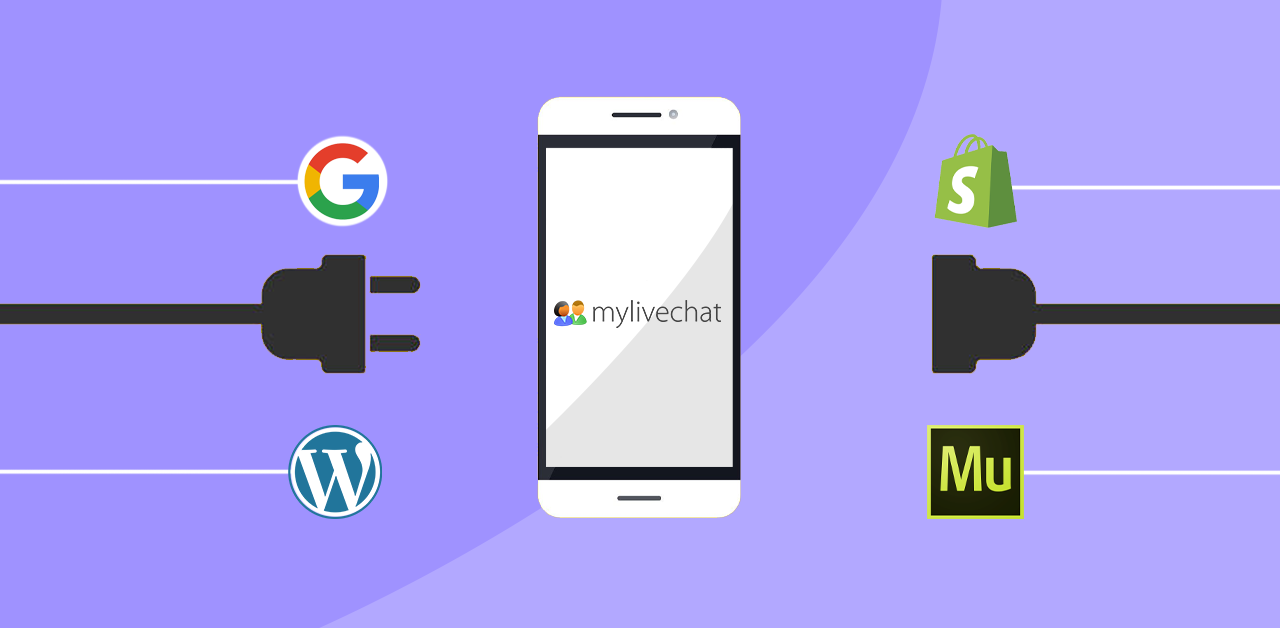 MyLiveChat has a plugin that integrates with multiple third-party software to improve the customer support experience for you and your customers. These can be popular CRM, CMS, and SaaS software available.
Here are some popular websites/Apps it can integrate with:
WordPress
Shopify
Adobe Muse Chat
eBay
Google Sites
Pros & Cons of MyLiveChat
No matter how perfect a software might be, it simply might not align with your goals. Likewise, the software may also seem like it's tailor-made for your needs!
Use it if you prioritize:
Simplicity and cost
MyLiveChat is very simple to use, as covered in its features. The free-of-cost factor doesn't compromise on its speed and effectiveness.
Personalization and customization
Adding themes and custom settings tweaking around with the LiveChat is fairly easy compared to similar services. A lot of managers and administrators swear by personalization. If you're one of them, this might be the product for you.
Document/Picture sharing
Oddly most of MyLiveChat competitors don't come with the option of file and picture sharing. Consider that before looking for other options!
The world is living on gifs and memes today. Not adapting to the change might make your business seem like it's unrelatable.
Unlimited sites integration
MyLiveChat can integrate with multiple websites simultaneously; not every software does that free of cost. Most SaaS companies charge for subscriptions based on size and number of agents.
Reconsider if you prioritize.
Chatbot for communication
The biggest disadvantage of MyLiveChat is that it doesn't come with a bot feature. Chatbots don't need a paycheck and are available 24x7.
This means you can forget meaningful interactions with customers while your agents are offline. Sure, you can always request a message when you're away. Still, research by Business 2 Community shows that 82% of people want an instant response to their queries.
Multiple seats for agents Though MyLiveChat allows multiple integrations and agents to communicate; the free plan only allows one seat per business. This means you cannot employ multiple agents to work simultaneously.
So if your business gets a lot of traffic and requires two agents working together, you'll need to subscribe to a paid plan.
Pricing: Free plan vs. paid plans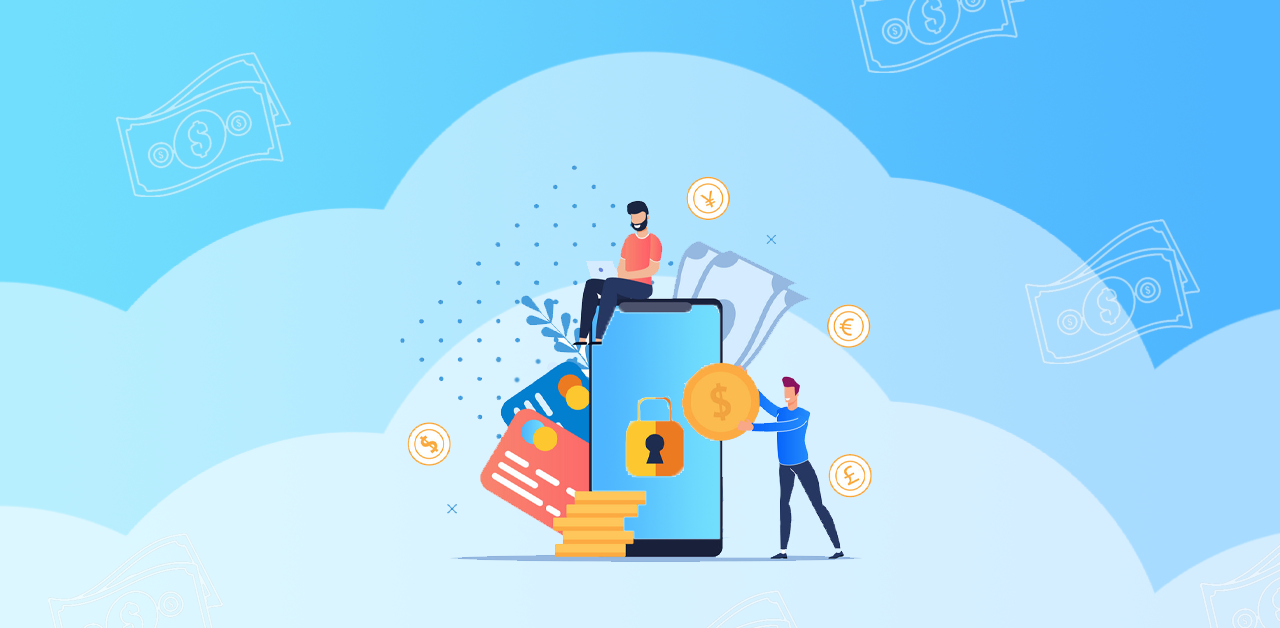 MyLiveChat's free plan can be beneficial. But if it had everything, a paid plan wouldn't exist. While the free plan covers everything mentioned in the features, here are some things it doesn't offer.
White Label- You don't get a white Label. Meaning just like a watermark, you can't put up your LiveChat service as a product of your own. This isn't a problem with the paid plans.
Chat text link- A chat text link is visible as a text link on your web pages. Clicking the link will initiate a chat with your agents; this is not available with the free plan, but all paid plans have this feature.
Daily timesheets- Wonder how many hours your employee was logged into his work? Unfortunately, the free plan doesn't tell you that.
Email Reports- You won't get any email reports on performances, customer satisfaction, chats closed, chat history, etc. However, all the information will still be available on the dashboard.
The paid plan subscriptions start at 15$/Mo. And can go up to 99$+ depending on the number of seats and available chat history data.
Summing Up
Live chat has been around for a long time. But it continues to grow and is projected to grow approx. 87% in the next 12-18 months, according to SuperOffice. MyLiveChat comes with a lot of features in its free and paid plans.
Implementing a LiveChat service has no negative impact on your business or viewers. It shows only positive results and will continue to evolve and get better with time.
The LiveChat feature has saved businesses a ton of money by gathering leads, answering queries in real-time, making sales, turning viewers into customers, and customers into loyal customers. It's high time you jump the bandwagon.
BotPenguin is an AI-powered no-code chatbot developer for various platforms like Facebook.