Introduction
Improving sales and building lasting relations in a digital landscape can be challenging and exhausting. However, when there's tech, there are solutions.
Thanks to tools like Pipedrive CRM, managing your customer relationships can now be done effectively and carefully. But what does Pipedrive do?
It's time to think about a top CRM if you're looking for approaches to develop new client ties and provide customer service.
But as always, it pays to conduct research before committing to a specific brand. Let's examine the idea in more detail.
Why do you need a CRM?
Naturally, effective sales methods focus on developing connections rather than merely gathering leads. The ideal tool for aiding sales in client management is a CRM. It gives clients and customers peace of mind and the assurance that a company is in regular communication with them throughout the service stages.
A CRM is a great tool for salespeople to use when following up on leads. You can keep track of various discussions, check client records, and handle follow-ups with a CRM platform. A good CRM will rapidly enable sales teams to follow up with leads via an easy UI. Of course, regular clients and customers will also benefit from this.
A sales CRM serves as a gauge of effectiveness and achievement. It is simple to track the history of talks, and all your sales data is gathered in one location. Salespeople may continue to make sure they are communicating effectively with their brand and focusing on the right prospects in this way.
The top CRMs will enable sales teams to precisely target and hone their sales strategy. There's no need to make assumptions. We'll keep everyone in the sales chain informed of what's happening. Furthermore, you'll save time and money by streamlining the entire process.
What is Pipeline CRM?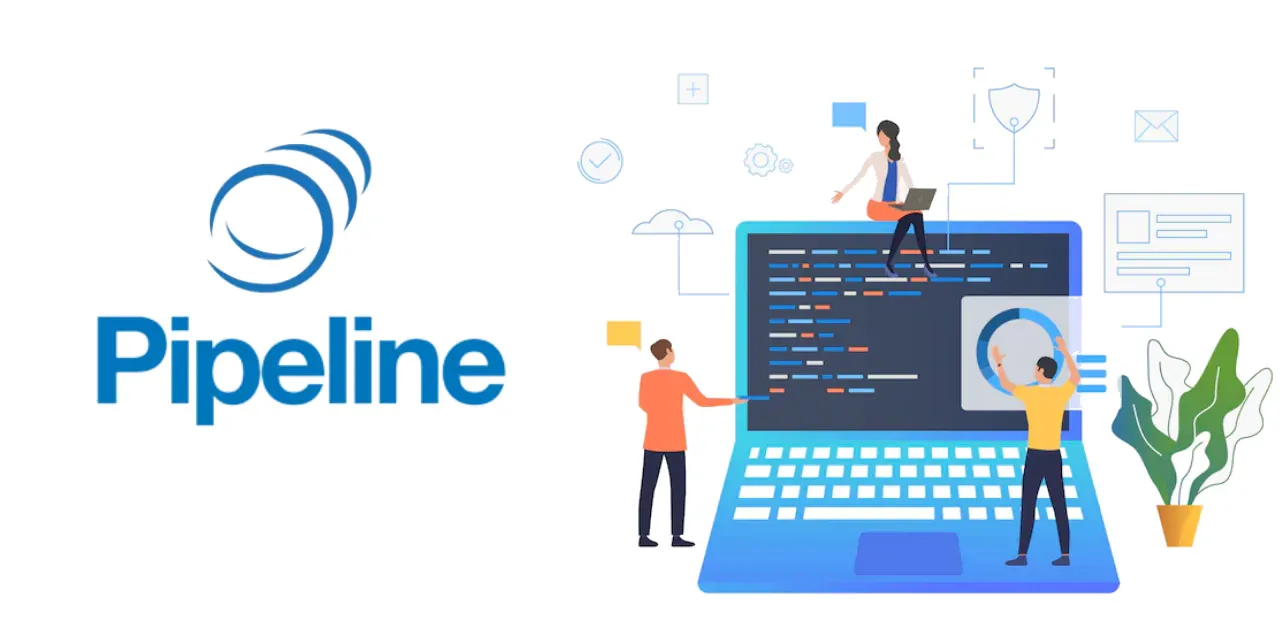 There are various CRM service options accessible. A CRM that thoroughly charts out each stage of your sales funnel is called a pipeline CRM, for instance. That might be clear only from the service's name. It's how these CRMs handle your sales pipelines, though.
Using a pipeline CRM, you can construct various sales process stages and move leads through each stage. At each stage of the procedure, you'll get helpful notifications and prompts for what you need to do.
As a result, it is a system that was created exclusively for sales procedures. The best tools will be adaptable, varied, and infinitely adjustable to your demands because sales pipelines vary from company to firm and prospect to prospect.
A pipeline CRM's primary goal is to maintain client engagement. Using this approach, you can ensure your leads easily funnel through your lead pipeline. In essence, it's a helpful organizer that you can rely on when things become unclear or challenging to understand.
What is Pipedrive CRM?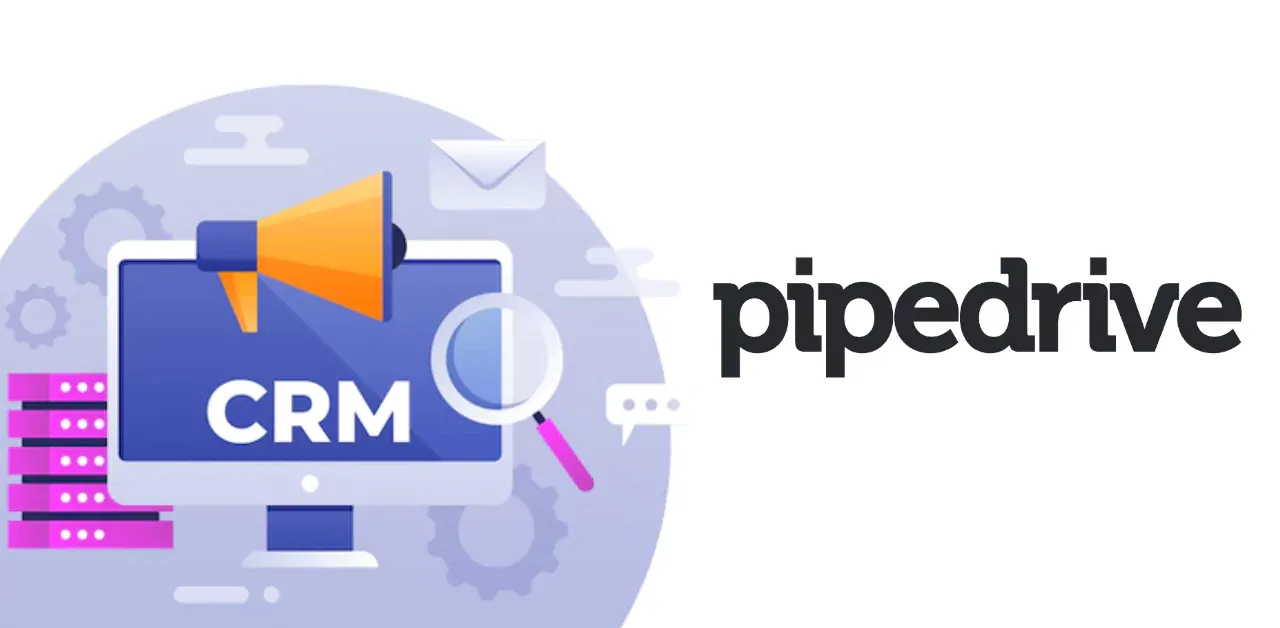 The goal of leading pipeline CRM solution Pipedrive CRM is to increase the effectiveness of the sales and relationship-building process. Pipedrive makes it simple to import leads, distribute them to salespeople, and advance them through the various phases of the sales cycle. It may add marketing data to all records and deliver essential sales insight with Salespanel integration.
Pipedrive is completely scalable. It implies that you can create your own special sales methods and patterns without relying on pre-established guidelines. The amazing flexibility of Pipedrive is one of the major driving advantages.
Pipedrive exists not just to remind and inform users of pipeline stages but also to accurately correlate that information with data. Many sales professionals will bring piles of spreadsheets and perplexing data patterns to Pipedrive and convert them into useful information.
Pipedrive's ultimate goal is to keep your sales drivers and processes moving in a logical order. Certain CRMs are superior for teamwork and long-term objectives. In comparison, Pipedrive is ideal for handling all aspects of sales management.
Features of Pipedrive CRM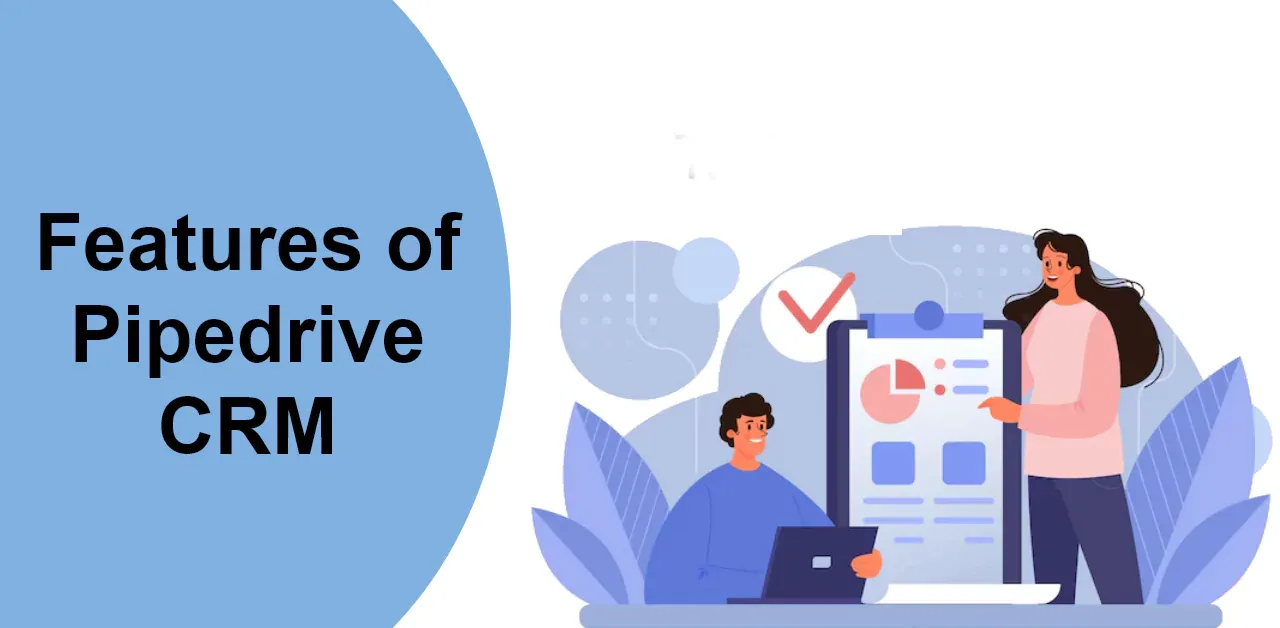 The following are some excellent features of Pipedrive that sales teams are likely to find helpful:
Create, identify, and control your unique pipelines and process phases.
Track your whole contact history from beginning to end.
Draw leads from email forms, chatbots, and integrations (e.g., Salespanel)
Follow conversations and have complete visibility.
Gain total control over your company's data and sales channels.
Utilize Pipedrive and its integrations to automate processes.
Automate lead generation and relationship-building
Importantly, Pipedrive effectively offers the aforementioned functions and more, thanks to a user-friendly UI. Here is where you can find out more.
Why is Pipedrive different from others in the market?
Pipedrive competes with other specialized pipeline CRMs by offering a range of unique features and affordable options. Just a few reasons why the platform stands out from the competition are as follows:
Pipedrive is a user-friendly pipeline CRM that interacts with over 350 external platforms, applications, and services.
Pipedrive has several apps accessible for Android, iOS, and the web. It is still one of the most customizable CRMs out there.
Pipedrive is designed to scale and evolve with your organization, unlike some CRMs and platforms.
The platform is simple to use and requires little training to become familiar with.
Data is always easy to import and export, such as spreadsheets.
A hotline, email, and live chat are all available for complete customer service.
Your clients can access the same support channels.
Things you didn't know about Pipedrive
Activities overview
According to Erin Mastopietro of Dope Dog, "One effective Pipedrive tool that makes managing your sales process much easier is the activities feature, which lets me know exactly what the next follow-up should be on a given account."
According to Stuart Dunbabin of Ditly, "Pipedrive gives a summary of your existing activities in a tiny hour-by-hour grid format for that day when booking the new activity."
It enables you to fit sales calls in between other activities on busy days, preventing double booking and allowing you to make the most of your working day's time.
Surprisingly, not many CRM programs offer this feature. Hence Pipedrive was the ideal choice for us.
Custom columns and filters
Ever wanted the CRM's capabilities with the spreadsheet's simple filtering?
"The option to generate custom columns for data might be crucial when your sales process doesn't always fit inside the box," Chris Gadek of AdQuick.
You may easily add or remove columns with this function until you can quickly and easily understand your metrics for the day, the month, or even the entire year.
Christian Antonoff responded similarly when we inquired about 10Beasts' preferred aspect of Pipedrive: "I adore the filters in Pipedrive. They assist me in sorting through the deals on my already busy dashboard.
ustomizable email templates
If you want to have any chance of converting prospects, you must email them.
The sole issue? Writing sales emails may be challenging, and rewriting the same message for each prospect will cost you hours of important time.
"The email templates offered with Pipedrive can be quite handy when building your email marketing tactics," says Carrie McKeegan of Greenback Expat Tax Services.
We all understand that for our efforts to be successful, you must capture the recipient's attention. Having a range of templates at your disposal can make all the difference.
Revenue Projection
According to Mailbird's Andrea Loubier, "Revenue projection is highly crucial, especially after you have introduced a new approach and see to see if it is working."
"With this functionality, it's simple to have time to change course and start developing another choice."
Scheduler
According to Anastasiia Khlystova of HelpCrunch, the tool's scheduler is perhaps its most visible yet useful sales feature.
It enables us to maintain a central calendar listing all our scheduled demos. Customers can select any open slot on your calendar by sharing a link. Third-party integrations are not necessary.
The scheduler will help you keep everything organized and on schedule, says Greg Brookes of Kettlebells Workouts. It can be quite useful with initial sales and marketing outreach and follow-ups.
Smart Contact Data
According to research, 74% of sales representatives believe that their CRM software has increased their access to customer information.
According to Jeremy Cross of Online Team Building Bingo, one element of Pipedrive can help with this: "One feature we appreciate in Pipedrive is the Smart Contact Data."
"Having information on leads at our disposal, such as their location and job title at the company, is helpful in at least two ways. We first tailor our outreach using this data.
Track communication
"The Track Communication option in Pipedrive CRM is my favorite feature. It is because it provides a visual record of my interactions with my contacts, the Torchbankz team explains.
An essential benefit is that it alerts me to the most recent chat before I begin following up on contacts who need updating.
Customizable Reports
According to Vimal Bharadwaj of Automate.io, "The Pipedrive feature that we enjoy is the ability to create customized reports." Thanks to this capability, we now have so many data sources to evaluate and comprehend our clients and prospects.
For instance, it has helped us comprehend our conversion rates for a specific audience and areas where we may make changes so that we can promote to them differently. Additionally, it has helped us identify our weaknesses, which has positively influenced our product development and marketing approach.
Alex Williams of Hosting Data adds, "Pipedrive's customization capabilities must be its most potent feature."
"Depending on your industry, your team, and ultimately your team's processes and preferences, there are some nuances and peculiarities when developing and managing a sales pipeline."
According to your sales process and requirements, you may design a pipeline in Pipedrive. For instance, you can configure each phase of your sales process, including whatever many steps are necessary, and modify your pipeline as your sales process changes.
Visual Pipeline of Sales Stages
According to Colton De Vos of Resolute Technology Solutions, "the visible pipeline of deals adapted to our actual sales stages has been a game-changer in opportunity management."
Our team can quickly determine how many opportunities need qualification, resourcing, or a proposal or are about to start. With Pipedrive, it's simple to create selling phases that complement your organizational procedures, and "deal rotting" gives you a warning when a deal has been in one stage for too long.
According to Bridgepointe Technologies' Brad Snow, "Pipedrive's visual aspect made managing sales easier. I could easily determine what stage each candidate was in.
You can have as many Pipes as you need with the CRM" (e.g., referrals, cold calling, purchased leads, networking events). Additionally, customers can be stages in each Pipe.
Conclusion
In the past, maintaining a sales pipeline has been fairly difficult. However, it's becoming simpler to keep track of where your leads are going in the era of the adaptable, user-friendly CRM. Clarity and confidence are crucial for developing the finest relationships and effectively generating money.
You will have complete pipeline control with Pipedrive CRM. It will assist you in managing your sales goals and ensuring that your prospects are content, self-assured, and knowledgeable.
Why complicate things by wasting time with multiple spreadsheets and programs? Always use a superior pipeline CRM that combines intricate, essential data for sustainable leads and monetary success.