Poor customer service costs US companies $62 billion each year (because of the lack of e-commerce chatbots).
Data shows that a modest improvement of around 5% in customer service done by incorporating E-commerce Chatbots has led to an average of $ 823 million in growth over 3 years for a company with $1 billion in annual revenue.
The key to good customer service is to make everything as easy as possible for the customer.
The instant, affordable, and highly customizable chatbots have changed how businesses in the e-commerce industry interact with their customers.
This post will dive into the list of the 8 best E-commerce chatbots for your website.
8 best eCommerce Chatbot for your business!
Listed below are the top 8 E-commerce Chatbot that you must check out:
1. Botpenguin chatbots
This platform offers an excellent customer service chatbot for your website and other platforms.
Visitors can interact with the BotPenguin chatbot in the chat window on your website. The chat window in Messenger powered by BotPenguin also ensures that your social media traffic is not retrieved.
With BotPenguin, build your bot without coding knowledge using drag and drop. Manage your workflows, edit frequently asked questions, improve logic, and more.
It provides an interactive dashboard to gain insight into visitor behavior.
BotPenguin helps users and saves you time browsing through multiple FAQ pages. There is no need to hire expensive agents for night shifts to provide 24×7 support worldwide.
You can gather survey responses using customer service chatbots and generate reports to take action. BotPenguin can provide the best customer experience based on different products or services.
Botpenguin can also help you improve your decision-making skills by collecting product/solution data that customers are looking for in geography that offers you the highest ROI.
Thinking chatbots? Think BotPenguin!
2. Chatfuel Chatbots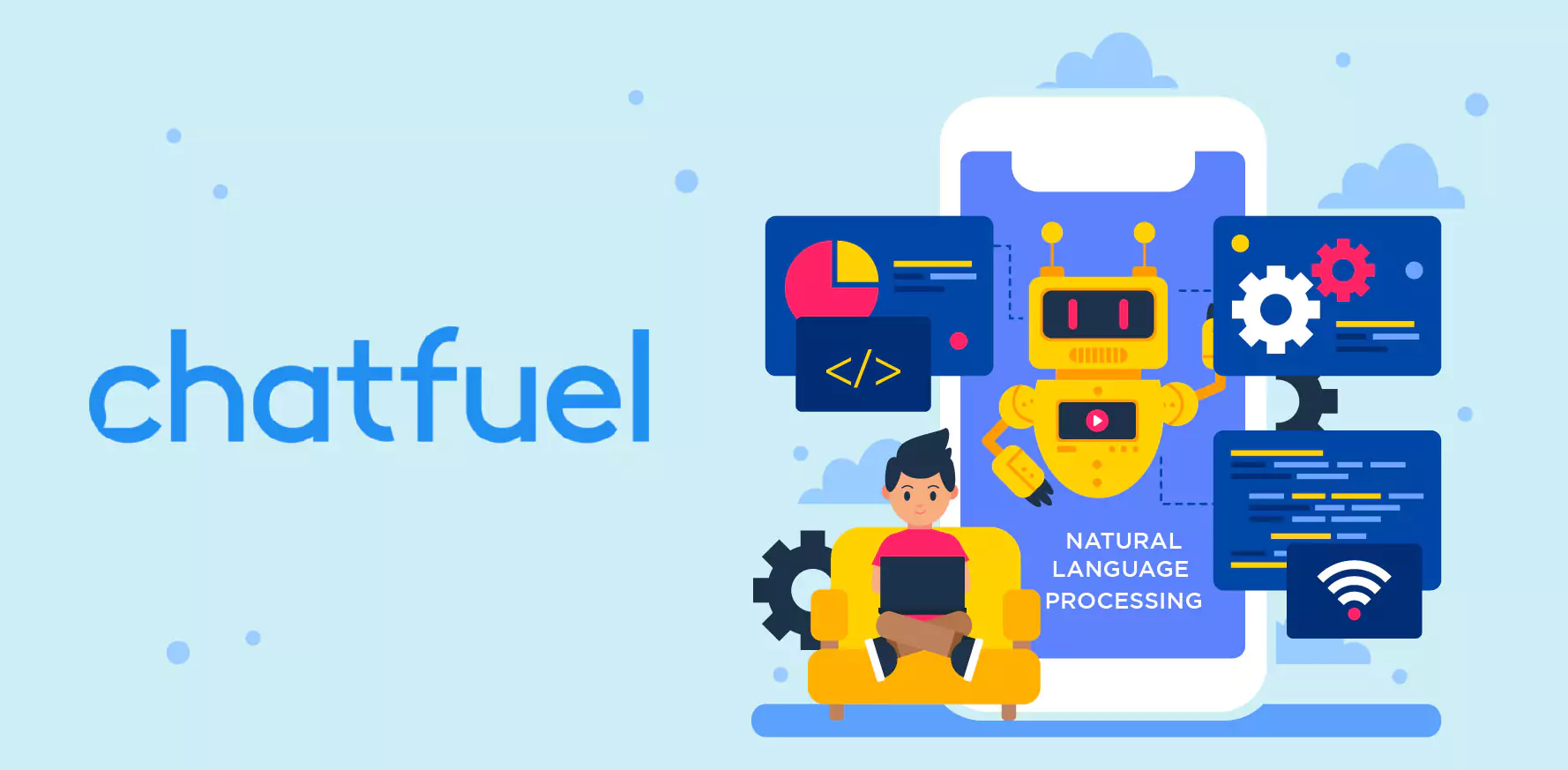 ChatFuel offers one of the most popular chatbots today.
It is a no-code, non-developer-friendly tool that supports an easy-to-use drag-and-drop UI. The Chatfuel Built-in NLP (via Facebook), analytics, and automatic indexing.
Chatfuel can automate the bot's marketing, lead generation, support, and more. You can use this to attract leads and engage them immediately.
With Chatfuel chatbots, the lead questions are asked to qualify you so you are not wasting time on unqualified leads.
You can send opportunities from your ads to interact with your bot instead of the potential landing page.
It can answer their questions, address their objections, and ask them to buy — all in autopilot so that you can earn a maximum of 10x or more on advertising costs.
3. MobileMonkey Chatbot
MobileMonkey ranks itself as the "OmniChat" platform and provides chatbots for text (SMS), Instagram, Facebook Messenger, and the local web.
One of the main advantages of MobileMonkey is that it allows teams to create conversations for multiple bots from one place.
They support drag-and-drop dialogue builder, Premier Dialog templates, and live chat hand-offs through Zapier integration.
MobileMonkey has an agency partner network that can build and handle your advertising and bots.
With the MobileMonkey chatbot, you can provide quick response buttons for users to press (such as yes or no), including images and GIFs, and send videos and attachments in the chat.
4. Flow XO chatbot
Flow XO have business-friendly chatbots.
They offer multichannel communication AI chatbots for eCommerce companies that can run Facebook Messenger, WhatsApp, SMS, Slack, Telegram, and on your website.
They allow construction from scratch and pre-built templates for a broad range of businesses, including banking, entertainment, and hospitality.
They integrate with over 100 platforms, making building and customizing your boat to suit your needs easy.
Flow XO chatbots provide a welcoming text so that you can ask how your customer is and tell them how they can use your chatbot.
5. ManyChat chatbot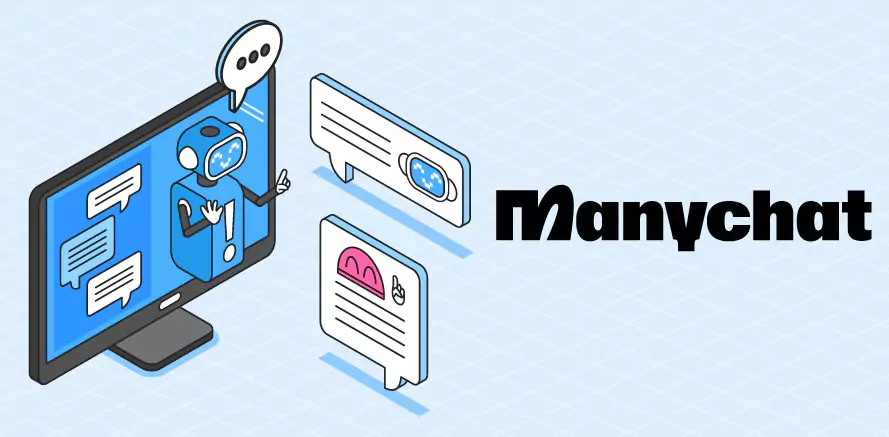 ManyChat is another chatbot collection that supports Facebook Messenger, Instagram Direct Message, and SMS bots.
It offers similar capabilities to its competitors but supports file attachments, allows you to preview recipients' names in group bursts, and provides unsubscribe analytics.
You can automate interactive conversations with Instagram Direct Messages, Facebook Messenger, and SMS.
There is a 130% increase in CTR rates among ManyChat customers compared to the industry average.
6. Botsify chatbot
Botsify is an intuitive no-code chatbot collection.
This multichannel chatbots allow you to create conversations for your chatbot and other social media.
These chatbots enable seamless transitions between AI-based bots and live chats for a better customer experience.
It offers over 100 connections for in-chat payments, including Zapier, Slack, WordPress, and Strip.
Whether you want to gather leads or alter your chat layout, these chatbot capabilities take over your visible chat window throughout the session.
7. Tars chatbots
Tars is a chatbot builder that allows businesses to create chatbots for customer service, lead generation, and content marketing.
Some of the features offered by Tars include the ability to create chatbots for messaging platforms like Facebook Messenger and WhatsApp, integration with CRM tools and email marketing platforms, and the ability to design custom chatbot flows and dialogues.
Tars also offers a variety of templates and pre-built chatbot flows to make it easy for businesses to get started.
Overall, Tars is a user-friendly chatbot builder that can be a valuable addition to any e-commerce business looking to improve customer service and streamline the shopping experience.
8. Botsociety chatbots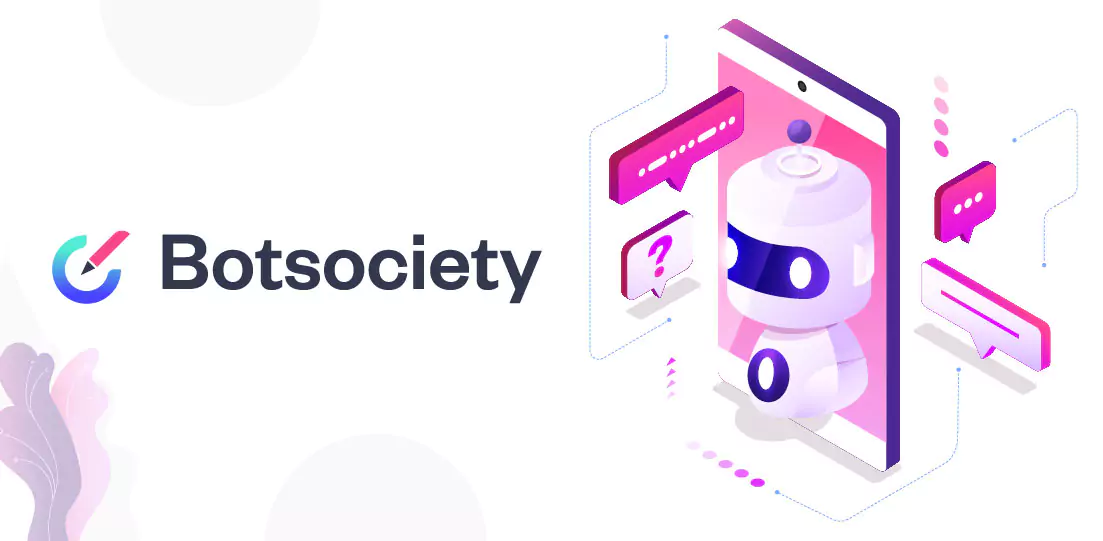 Botsociety chatbots are a business-friendly design tool that allows teams to create live prototypes for Facebook Messenger, WhatsApp, Google Assistant, and more.
It does so with drag-and-drop and collaborative tools. They also allow teams to assign bots to developers to optimize the code.
This chatbot offers pre-made templates for various usage situations, such as banking or curbside pickup.
With the Botsociety chatbot, you can comment accurately on the entire conversation map, and developers can take advantage of our API and local integration.
Botsociety chatbot allows your team to create any conversation interface on any device.
The only tool that helps your team to define not only dialogue design but also interactive platform features. You can make your conversation design an infinite, robust canvas.
Wrapping it up
In conclusion, chatbots can be a valuable addition to any e-commerce business. They can help improve customer service, increase sales, and streamline the shopping experience.
The 8 best e-commerce chatbots mentioned in this article are BotPenguin, Chatfuel, MobileMonkey, ManyChat, Flow XO, Tars, Botsify and Botsociety.
Each of these chatbots offers unique features and benefits, and it's important to carefully consider your business needs and goals when choosing the right chatbot for you.
Ultimately, the best chatbot for your business will depend on your specific needs and budget.
However, by using any of these chatbots, you can improve your e-commerce business and provide a better experience for your customers.
Botpenguin has a variety of chatbots for your website and other social media platforms. It has a knack for creating customized chatbots for your business.
To get your business profit spiked up, contact Botpenguin today!