Introduction
You might have noticed that you can't start a conversation with a customer if you use WhatsApp Business. Because WhatsApp Business was developed for teams to provide customer care, this is the case. Because of this, you can respond to customer inquiries but can't initiate contact with them.
You can only contact a customer using so-called WhatsApp Business template messages if you want to. Also known as HSMs, these are messages with a lot of structure.
Many may need help to initiate a connection over WhatsApp due to the strict message rules that brands must follow. The construction of WhatsApp Message Templates is one of the essential components of the rules. Let's begin right away!
Advantages of WhatsApp templates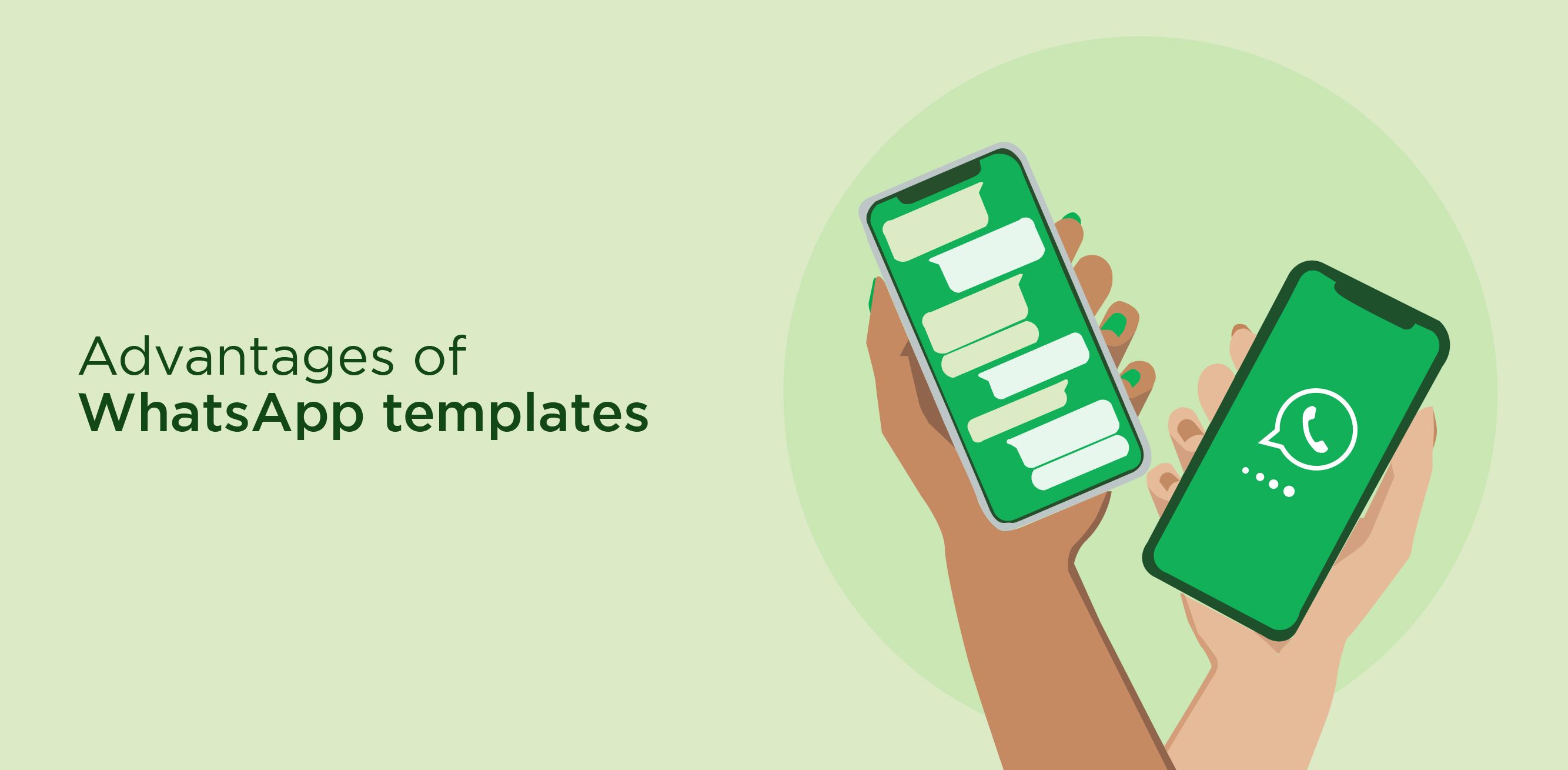 The better thing to ask yourself is, "what's not wonderful about them" if you're debating whether you truly need automatic WhatsApp Business messages and are asking what they're so excellent for.
Automated WhatsApp Business messaging programming provides the following two significant advantages:
It makes communicating with your consumers easier, and it's a great method to take care of them even when you're not there.
You'll save time and effort.
The setup process could seem time-consuming if you're new to WhatsApp Business. However, this instruction will show you that it only requires a few fast actions.
Additionally, the fact that this is a one-time effort is a plus. Once you get this going, you'll seldom need to return to it again except to make little modifications and adjustments.
Additionally, suppose you are already familiar with WhatsApp Messenger (and chances are, you are). In that case, this will go quickly as you are already familiar with its features and user interface.
Additionally, we have provided you with WhatsApp templates that you can easily copy, modify, and paste into your automated replies to save you even more time.
Setting Up
Ensuring everything is properly configured is the first step in automating your WhatsApp Business messages.
The two primary methods are the free WhatsApp Business app and the WhatsApp Business API.
We'll briefly go over the process in this post for setting up automatic messages with the free WhatsApp Business app. Because the interface, features, and capabilities will vary from provider to provider, there isn't a set way to achieve this using the WhatsApp Business API.
However, the WhatsApp templates we will offer companies will work with the API and the WhatsApp Business app.
If that's why you came here, feel free to skip the next section and go straight to the one about WhatsApp templates. If not, keep reading because we'll show you how to set up WhatsApp Business message automation on the app.
Automating Away and Greeting WhatsApp Business Messages
We'll cover how to configure auto-reply for WhatsApp Business in this part.
The WhatsApp Business app lets you establish away and greeting messages, two different automated message types.
Here's how to get to them.
Please tap on the three vertical dots in the top right corner of the WhatsApp Business app after it opens.
Messages on the WhatsApp Business App using WhatsApp Templates
Tools for business, choose.
You'll see the following choices under Messaging: Greeting message and away message.
Greetings and Farewell WhatsApp Templates
WhatsApp Business Messages: Things To Pay Attention
We want to highlight a few points to remember when sending these messages before we get to our WhatsApp Business message templates.
When WhatsApp has established these usage rules and breaking them could result in a permanent ban.
Customers can only receive communications from you if they have sent you a message first or have explicitly consented to do so.
Only messages sent within 24 hours of receiving a message from a customer may be advertised, marketed, or promoted.
Within this 24-hour window, you may use automated communications. Still, you must also give customers other options to contact you (e.g., chatting with a human agent, phone number, email address, physical store address).
Visit WhatsApp's commercial policy website for additional details. Unlike other rules, WhatsApp has taken the trouble to explain everything in its policy in plain English, making it easy to read and vital to understand.
Best Templates for Automation
Business Greeting templates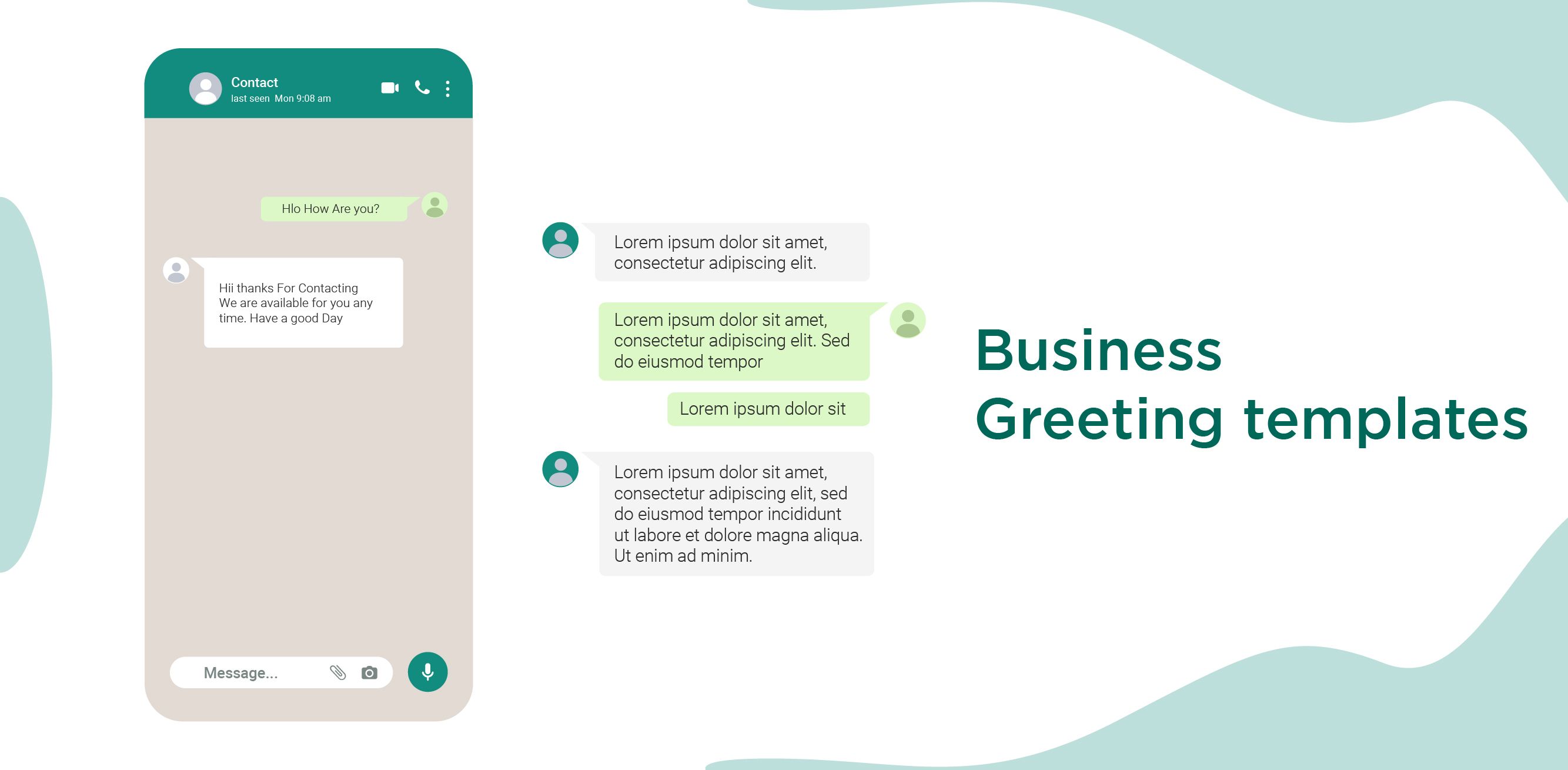 Customers who text you for the first time will receive automated welcome messages.
These could be past clients who have purchased from you but are now only contacting you via WhatsApp or brand-new prospects interested in learning more about your company or product.
Your tone must be receptive, friendly, and eager to assist in creating the best greeting message for WhatsApp Business.
You can use the following two templates for auto-reply messages.
Promotion message templates
As the name implies, WhatsApp promotion messages are sent to alert clients of any store promotions you might be holding. This can range from one-day flash sales to holiday and holiday season storewide offers connected to specific occasions.
Abandoned cart recovery
The overall cart abandonment rate for online businesses is over 80%, making it one of the most common problems they deal with.
Email cart reminders are typically used to address this issue. However, you can now create WhatsApp messages that serve as abandoned cart reminders and have an open rate of over 95%.
What this template does well:
Including a call to action button in the message makes it simple for customers to finish their purchases.
Uses the "I need help" button to start a dialogue if the user needs assistance.
It contains concise, attention-grabbing content that gradually nudges the customer back to the cart.
It creates fear of missing out and nudges customers to complete the purchase.
Gives clients a discount offer to encourage them to take action.
Order confirmation
Send order confirmation messages to consumers' WhatsApp contacts to make them happy.
One significant benefit of sending an order confirmation message is that it assures customers that their order was successful. Additionally, you can upsell clients on additional relevant products by integrating call-to-action buttons in order confirmation messages sent via WhatsApp.
What this template does well:
Clarifies order details for clients, eliminating any doubt.
It contains a call to action button that, when pressed, upsells related products.
If customers have questions, it can start a conversation rather than send a notification.
Confidence-boosting and engaging visually
Shipping Notifications
It is wise to notify clients of shipments using WhatsApp messages because they will be swiftly read and understood.
By including clickable buttons in the message and making it simple for consumers to make new purchases, you may test another add-on with shipping notification WhatsApp messages and inform clients about their orders' status.
What this template does well:
Updates consumers on crucial information, such as the name of the order and a tracking link, etc.
Visually striking, increasing consumer confidence.
If clients have questions, start a conversation.
Provides the opportunity to sell other related products from the website
Feedback Seeking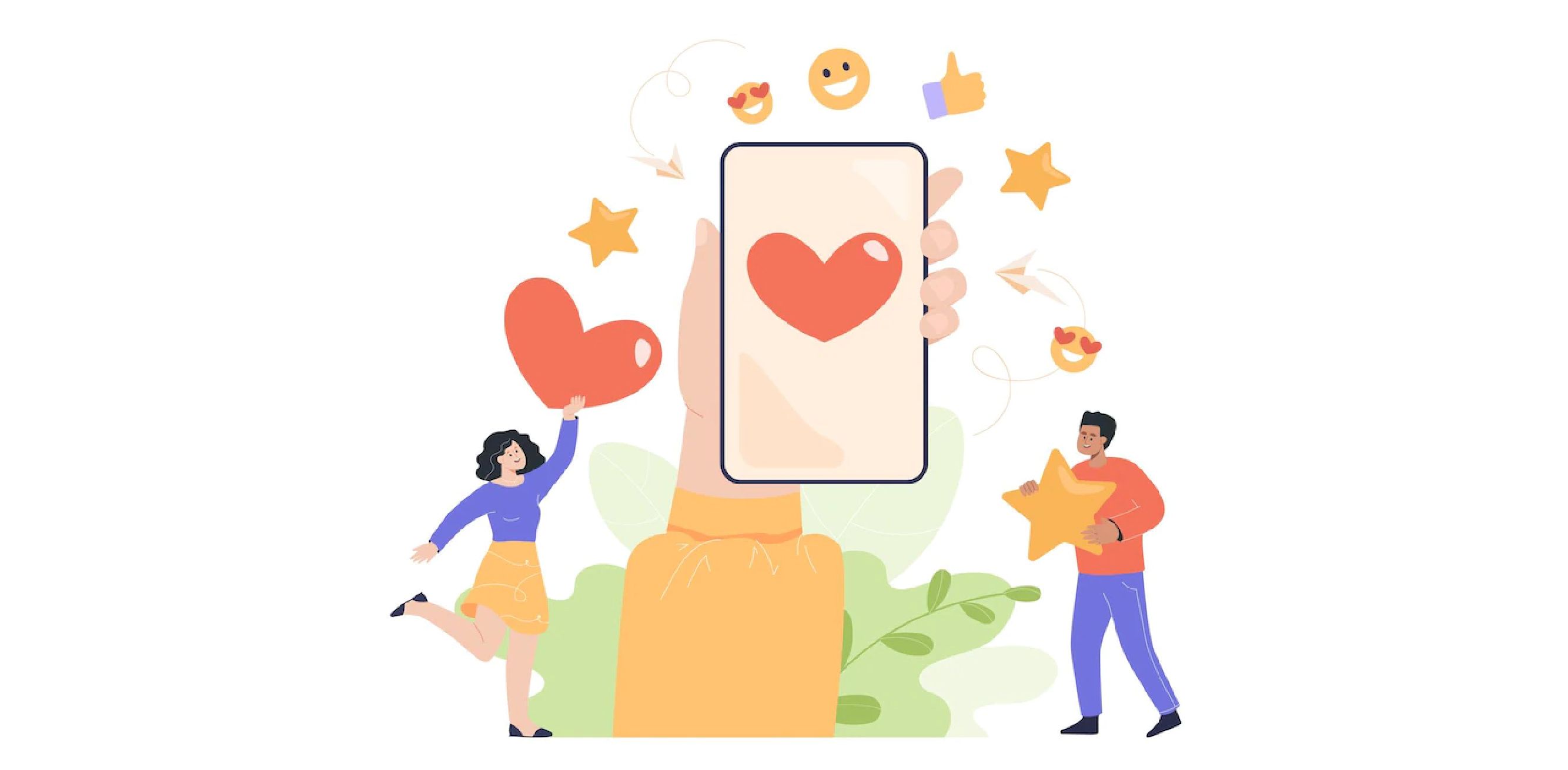 They can provide better service by gathering consumer feedback and reviews. Give consumers the ability to provide feedback or reviews on WhatsApp by setting up an automated WhatsApp message to be sent once the order has been delivered.
What this template does well:
Visual appeal encourages consumers to take action
Provide three call-to-action buttons and three distinct responses for each. If required, start a conversation.
The goal of the communication is expressly stated.
Special occasion broadcasts
Sending customers exclusive discount offers or other product updates during special occasions can assist in increasing sales.
What this template does well:
Arouse desire and establish confidence
Include an image in the message to increase conversion rates.
able to start a conversation if they have questions
Provides straightforward action buttons within the message.
One message can contain multiple offers without losing its visual appeal.
Aids in increasing sales.
Check out BotPenguin to create a chatbot for WhatsApp and automate the business process.
Conclusion
Indeed, WhatsApp templates are useful. These templates are simple to copy and paste to all your clients.
We're not joking when we suggest that developing and distributing message templates to your consumers doesn't have to be a burden. But remember that you shouldn't use this and bombard your clients with spam!