This is the era where we all use the internet as a powerful weapon to communicate with each other. Over 10 billion emojis are passed around on the internet daily.
As of March 2021, there were 3,019 emojis in the Unicode Standard. That includes 1,606 emojis of people and around 150 varieties of smiley faces.
Emojis and emoticons are very popular as they quite easily share someone's feelings in short and with absolute ease.
It is the new internet language and adds rich meaning to the discussion. 92% of the online population uses emojis daily. Emoticons allow people to express their immediate mood via chat or messages without typing a word.
Emojis appear in the form of faces and some actions, which is fun while texting someone. Some people are fond of typing emoticons and showcasing their talent in how a graphic representation can make using keypad symbols.
However, these were more in use while people used keypad mobile phones.
This article will discuss things you don't know about the shrug emoticon.
What is Shrug Emoji?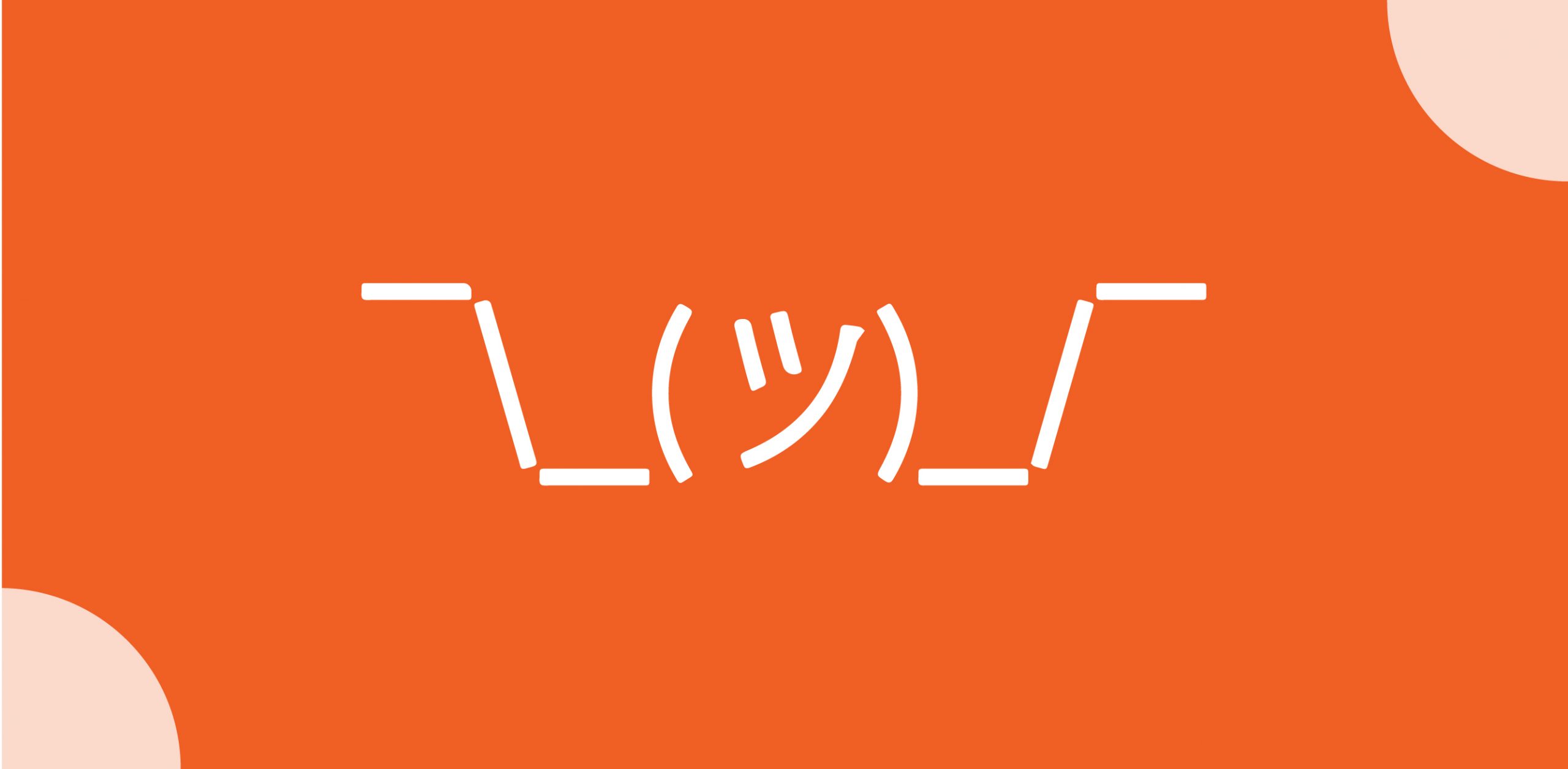 The Shrug is a gesture when you raise both your shoulders or a person is struggling, which can convey different meanings or emotions. It can be ignorance, annoyance, indifference, or giving up. This emoji is mainly used when you have a lack of understanding on a particular topic and trying to say 'I don't know, 'what is that?', 'I have no clue. But instead of typing all these, you can convey your message in one go by shrug emoji. It mainly highlights the raised eyebrows, a turned-down mouth, an exaggerated frown, a tilted head, raised or flat palms, rounded shoulders, and sometimes lifted arms. The Shrug is a Unicode character that does not include gender indicators.
Five things you didn't know about Shrug Emoji.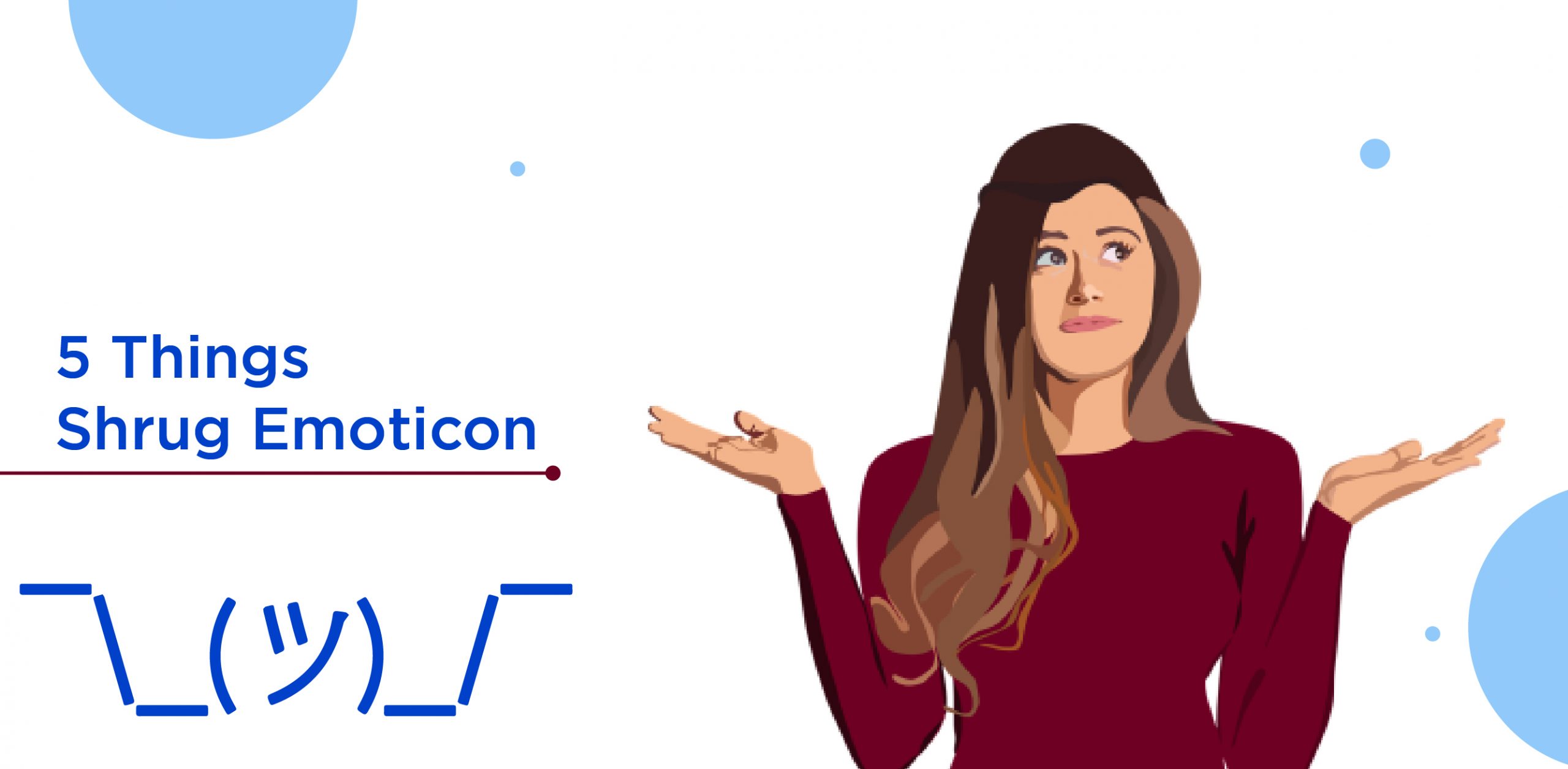 A shrug is a complicated and knotty kind of emoticon. The reality is that we all use this shrug emoji but don't know much about it. So here are five things you didn't know about the shrug emoji.
How to type the Shrug emoji with a few clicks?
The simplest way is to copy and paste it from the website. But you have to keep revising the website every time to copy and paste it, which is a slow, repetitive, and annoying process, especially if you do it on your mobile. But it will not be a problem for casual users. To type the Shrug emoji, instantly create a shortcut of autocorrect feature with your device that will be handy for you. The other alternate way for the quick type of emoji is to download a specific application. If you send something quickly through any social media platform, this will come in. Otherwise, you can also put () / for any device because there is always a risk in using external apps. Although it is expensive, you can also use the original Japanese kana keyboard.
Unfortunately, Windows doesn't provide an autocorrect feature and can download programs. To type the shrug emojis quickly, you can use PhraseExpress or relevant tools to create shortcuts. It will do the task of text substitution.
How to use the shrug emoji on an android device?
To set up the autocorrect function on an android, follow these procedures:
Step 1: First, start by copying ¯\_(ツ)_/¯
Step 2: Then go to Device settings.
Step 3: From the drop-down menu, choose language and input.
Step 4: Select All languages from the drop-down menu.
Step 5: Click on the plus button.
Step 6: You can type Shrug or any other emoji per your wish.
Step 7: In the place of type, type the word Shrug emoji.
How to use the shrug emoji on a Mac?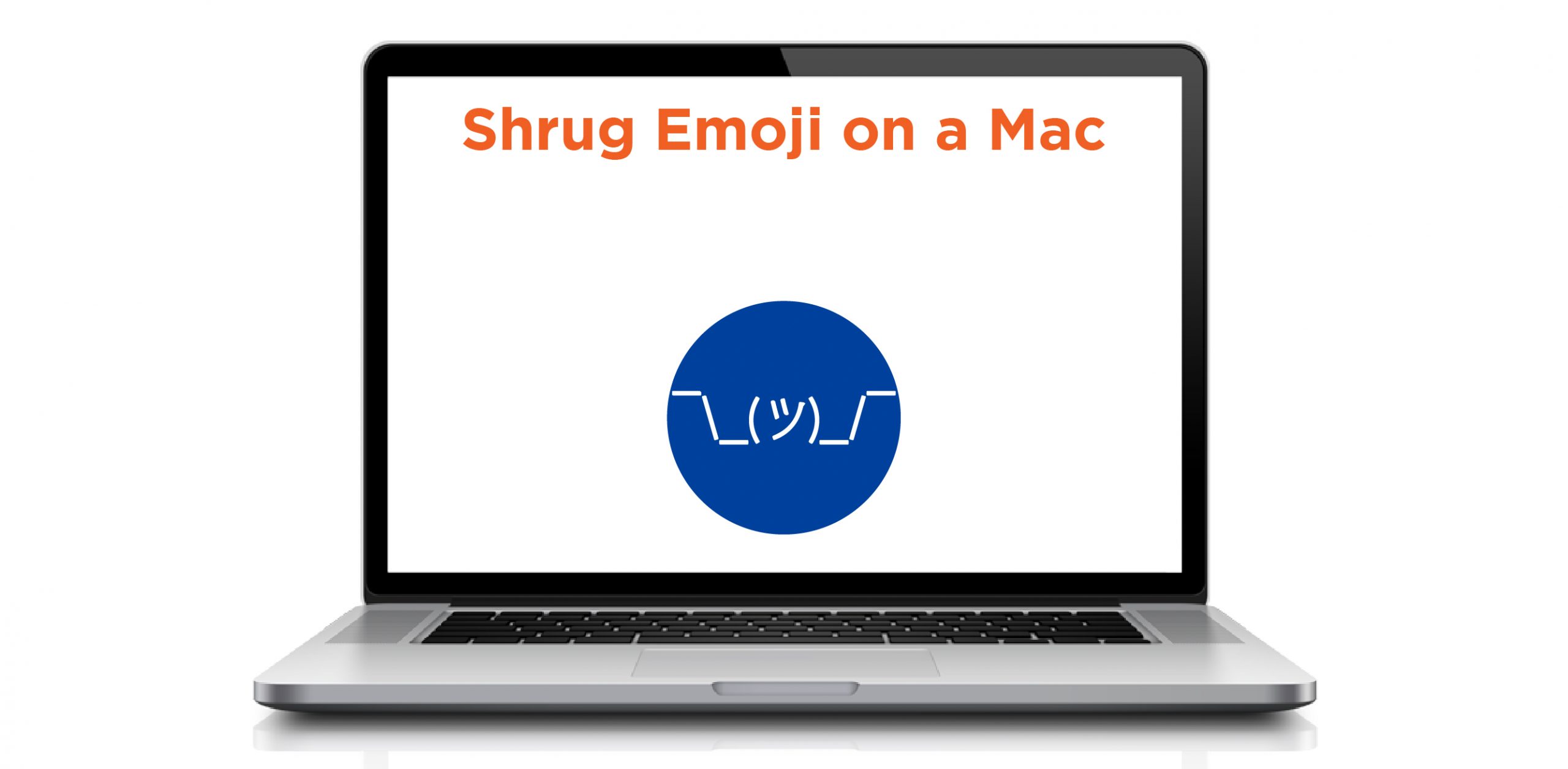 The steps of using the shrug emoji on mac and iPhone are similar. Here are the procedures to follow:
Step 1: First, start by copying ¯\_(ツ)_/¯
Step 2: From the drop-down menu, choose System preferences.
Step 3: From the drop-down menu, select the keyboard.
Step 4: From the drop-down menu, select text.
Step 5: You can type Shrug or shruggie in the Replace box or whatever you want as long it is easy to memorize.
Step 6: Then, With the box, type a shrug emoji.
How to use the shrug emoji on iPhone?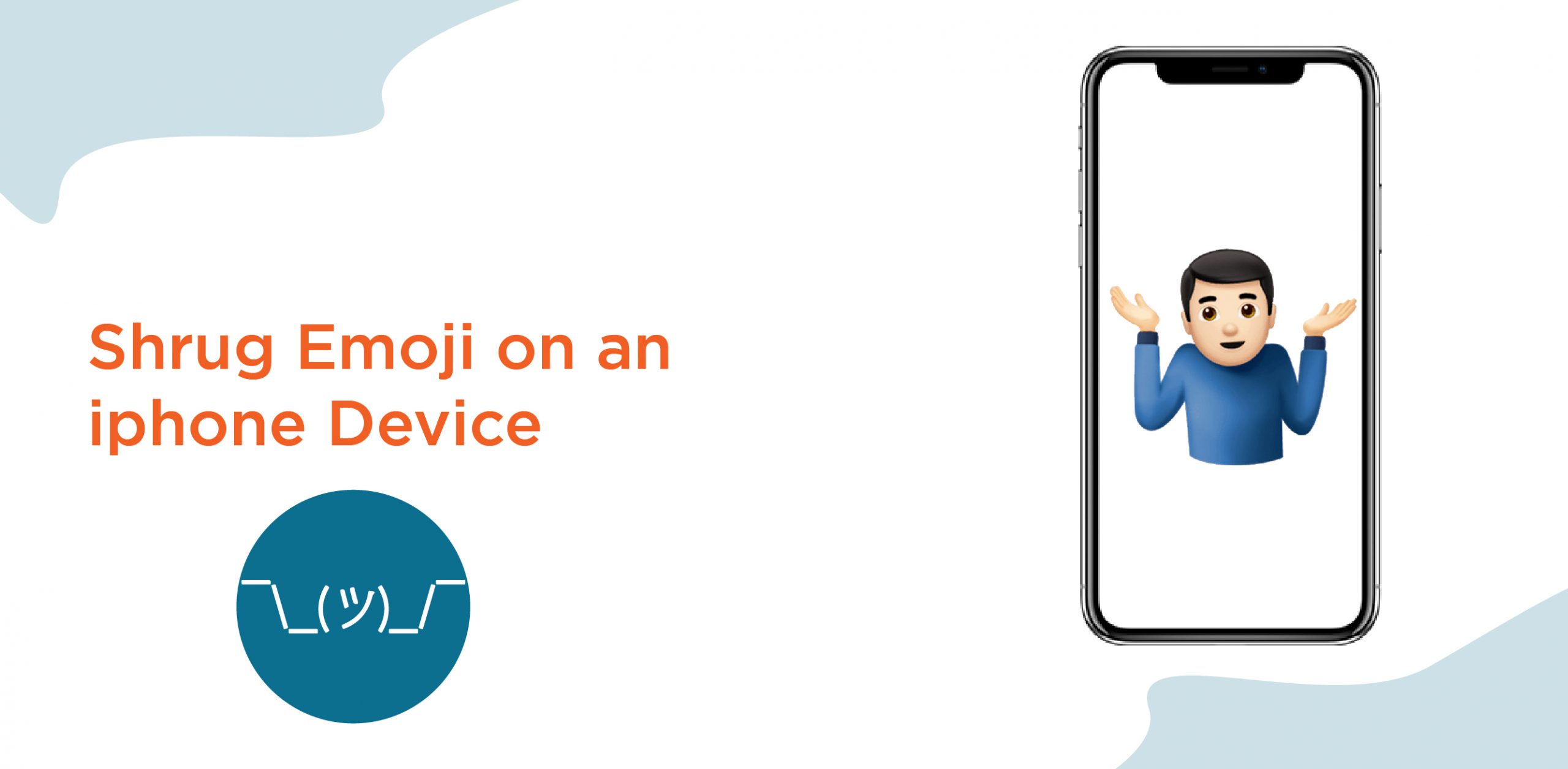 Apple's cloud service provides you to verb link your iPhone and mac. Hence if your task is completed on mac, it can coincide or sync to the iPhone. But if you use iPhone only, follow these procedures to use the shrug emoji:
Step 1: First, start by copying ¯\_(ツ)_/¯
Step 2: Then go to Device settings.
Step 3: Press on General.
Step 4: From the drop-down menu, select the keyboard.
Step 5: From the drop-down menu, choose Text replacement.
Step 6: Click on the plus button.
Step 7: In the Shortcut field, type Shrug.
Step 8: Then paste it into the phrase section.
Why is it the most used emoji?
Emojis are used in a wide manner to express an individual through conversation and texts. The Shrug is not a gender-biased emoji for both men and women. According to your operator, you can choose a man shrugging emoji or a woman shrugging emoji. You can determine this according to their skin color on a few operating systems.
This emoji is used in real life as a communication tool and is similarly used while chatting when a person faces a similar circumstance. When you have less knowledge or lack of understanding about something, the shrug emoji is used. It also denotes that you might be in an unsure state and do not know how to respond. Moreover, how to react.
You can use it to make someone understand that they have already given up on something. It is also ideal when you feel irritated, annoyed, or mild aggressive. You can simply use this.
You can also use the shrug emoji to give a reaction to someone you do not care about. It emoji defines the statement like whatever or oh well kind of statement.
The shrug emoji is somewhere associated with apathy or self-acceptance and may be under certain pressure from others. For example, a person is teasing another person or maybe warning for certain reasons. In both cases, he is not caring. Similarly, he can use the shrug emoji in both cases because the first does not give any importance. In the second case, he does not care for any repercussions.
Conclusion.
Undoubtedly the shrug emoji has been most used for years. Today emojis have become an integral part of our chatting as it helps us express emotions. Emojis show a variety of emotions, including sorrow, irritation, anger, happiness, etc., without typing a single word.
A shrug is such an emoticon that inhibits several meanings in itself. That is why it is used so much because you can use it in many circumstances and reactions.
It includes emotions like whatever, "whatever," "anything," ignorance, giving up, annoyance, indifference, self-acceptance, apathy, passive aggression, and frustration.
You can use the shrug emoji on most devices like iPhone, Android, Samsung keyboard, Apple Mac, and Windows. In simpler words, emojis are non-verbal clues. They symbolize both positive, negative as well as neutral.
Passive-aggressive emojis can set a negative side of the sender but using shrug emoji is to a point answer without being harsh. It is the most complex and confusing emoji and expresses irony and satire.
BotPenguin is an AI-powered chatbot developer platform that helps develop chatbots for different platforms. Go Sign Up now. It's free!